Around the time many of the competitors at this summer's XXXI Olympiad in Rio de Janiero were being born or maybe learning how to walk, the process for getting a photograph of an "Olympic moment" out to the media was as follows:
"We were couriering around hundreds and hundreds of canisters of film to Kodak, who would then develop them," says Getty Images vice-president of sport imagery and services Ken Mainardis. "For the most absolutely key moments of the Games, we'd develop and then dry the film with a hairdryer. Then we'd scan and would manage to get it out to the picture desks. This would probably take about 40 minutes. Lower priority stuff would possibly take days."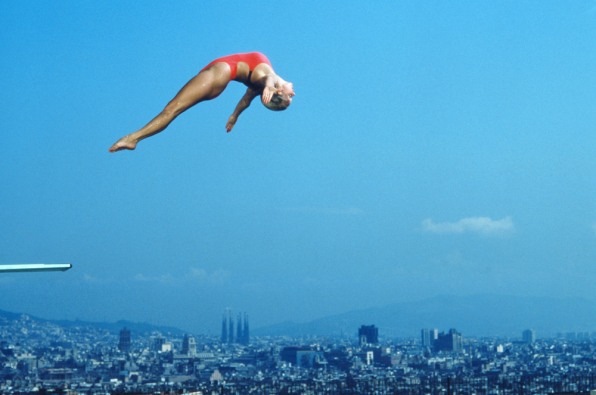 Mainardis began his career at the picture agency close to the Atlanta Olympics in 1996. For the Rio Games, thing are going to be very different. Getty Images, which has been the Official Photographic Partner of the Games for more than 25 years, will be able to get "key moment" images to media clients within 120 seconds of the shot being taken.
Photographers will take 1.5 million images at the Rio Games and will upload more than 3,000 per day to the Getty Images website, according to the company. It has also installed 100 kilometers of fiber optic cables to connect all the venues to the Getty Images office in the event's press center.
It's a far cry from the humble beginnings of Getty's sport division, which came about almost by accident when amateur snapper Tony Duffy went on vacation to the Mexico Olympics in 1968, somehow wrangled his way into the stadium, and, even more incredibly, caught a shot of Bob Beamon breaking the world long jump record. When he got back to Britain from his travels, it occurred to him months later that there just might be a business in this.
Mainardis says Getty will be building on some experiments first tried out at the London Games in 2012. One of these is the use of robotic cameras. "We've previously used remotes but they were always hit and miss because they were fixed and you had no idea whether the action was actually going to pass through where it had been set up," he says. "With a robotic camera, you have full flexibility, as if you are holding it in your hand. It can do all things a camera can do when you really do have it in your hand."
It's also possible to put those cameras into places where there is no human access at all, set into floors, up cranes and other places that give unique views.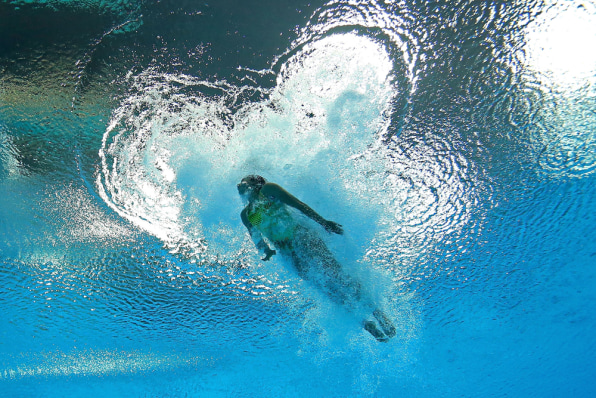 Another area first trialed in London is 3-D and interactive format photography. "In London we were playing with 3-D and interactive formats but in Rio every single one of our editorial photographers will be carrying a 360 camera," Mainardis says.
He points out that sometimes, as professional photographers, it can be easy to take for granted the level of access they are afforded. "Our clients' readers would kill to be in some of those positions," he says. "360 technology enables us to build an interactive environment for readers to explore as if they were standing where the photographer is standing."
And of course, not all great Olympics "moments" are of sporting endeavor–imagine being able to "stand" nearby as Tommie Smith and John Carlos gave their Black Power salute in 1968.
A further aspect that makes Rio extremely appealing is the city itself. Mainardis says it is potentially the most visual Games ever, citing beach volleyball on Copacabana Beach, rowing on the [Rodrigo de Freitas] Lagoon and sailing in the harbor. "Sometimes you feel you could be seeing an event filmed in any building or stadium around the world but a sense of place is so important at events like this," he says.
Here, Mainardis provides Co.Create with commentary for a few of the iconic Getty images in the above slide show.
Beijing 2008: Usain Bolt, 100m final (slide 6)
"Our team of 14 photographers were positioned strategically to ensure we covered every angle of an Olympic event this important. For this particular race, however, because Bolt was such a big favorite, we knew we needed to be able to illustrate his dominance as best as possible. Thanks to our unrivaled access at the Olympic Games, we were able to position Getty Images photographer Vladimir Rys in the press seating. By dropping his shutter speed, Rys was able to capture both the sense of speed and the scale of Bolt's breakthrough win."
London 2012: Christina Loukas, Women's 3m Springboard Diving Semifinal (slide 9)
"Al Bello is one of the world's leading underwater sports photographers and has been a pioneer in this space for years. In preparation for the London Olympic Games in 2012, Bello spent months planning positions and preparing his kit. Despite all of the years of practice and preparation, sometimes this experience means you earn your good luck. The heart shape in the water is a great example of this."
London 2012: Rosalba Forciniti, women's judo 52kg bronze (slide 8)
"This is a really good example of how robotic cameras have changed the game. The Excel venue in London 2012 had no infrastructure to support remote cameras or photographers in its roof. Preparing for the Olympic Games takes years of planning and a deep understanding of sports photography. It means you have to constantly be innovating and planning ahead so that no opportunities are missed. We knew we had to innovate early because of the venue design, so whilst the stadium was being constructed, we lowered the lighting trusses and installed robotic cameras an entire month before the Games even started. As a result, the robotic camera allowed photographer Ian Walton to follow the action just as if he had been holding the camera in his hand. If that was a regular remote camera he'd have been relying on luck that the athletes would have crossed into his frame."