Launching a curated online marketplace is risky business. Margins are low. It's hard to control quality when you don't physically hold any stock. And with a retail giant like Amazon offering consumers nearly anything they need at any time and for major discounts, it's difficult for indie retailers to compete.
As a result, we've seen a rash of design curation sites–like Fab, Svpply, and Bezar–shutter shortly after they launch.
Yet one online design marketplace has stood its ground. AHAlife–which recently acquired Bezar–launched in 2010 and has grown each year since. The company was originally funded by venture capital (in its first year, the company raised $3 million from angel investors and another $20 million in VC funding).
But in 2015, AHAlife made the unusual move of going public on the Australian market. Launching an IPO has allowed the company to operate on its own terms, focusing on long-term growth at its own pace, says CEO and founder Shauna Mei.
To Mei, focusing on the long-game is key to AHAlife's stay power. She credits the company's staying power to having a disciplined, multi-step business strategy from the start. "Consumers want to buy unique products," she says. "I think the appetite on the consumer side is very very high, but I think the problem is that a lot of these businesses haven't survived long enough to build out a disciplined business."
Mei was first exposed to the inner workings of the retail space working for Goldman Sachs in private equity, primarily for major retail stores. But her background before business was studying computer science and artificial intelligence at MIT. "For me, from the onset I was looking at a massive, fragmented, mostly offline, inefficient industry and seeing it from an engineering perspective," she says. "I was thinking about how do we solve this problem of helping artisans and designers survive in an independent marketplace?"
Thinking like an engineer meant recognizing the problems of the online luxury space and creating systematic solutions. First up was what she calls the "chicken and egg" problem of launching a marketplace: When you don't have an established brand–let alone any users–it's hard to get quality designers on board. But with no designers, you can't draw users. To tackle this problem, she asked a series of celebrity personalities–like Daniel Boulud, Donna Karan, and Deepak Chopra–to curate products for her, after having made connections with them through her former job. Those curated collections lent brand awareness before there was technically even a brand: Designers who wanted to be associated with these names came on board.
For Mei, who was born in China and has lived for a time in Europe, sourcing products internationally was an obvious choice. The site has a wide range of offerings from a wide range of places–from jewelry and beauty products to artisan foods to gadgets (a set of vegan makeup brushes and a $90 "smart" jump rope figure among its biggest sellers).
Offering new tools and skill-building to designers has become a lynchpin of the company's approach. It offers courses on best practices in product photography, naming, SEO, and more. Mei's partner and AHAlife's CTO Sachin Devand, has a background in machine learning and handles building out the algorithm and back-end of the site. He developed social tools that are built into the website and encourage designers to market themselves; they are ranked against other designers in terms of sell-through rates so that if they do well they're bumped up in the site's algorithm to give them more exposure.
"The question was how do we, in a marketplace, drop-ship model, make sure we properly train the designers and build out customer service so we know every costumer gets a good experience and has a phenomenal retention rate?" says Mei.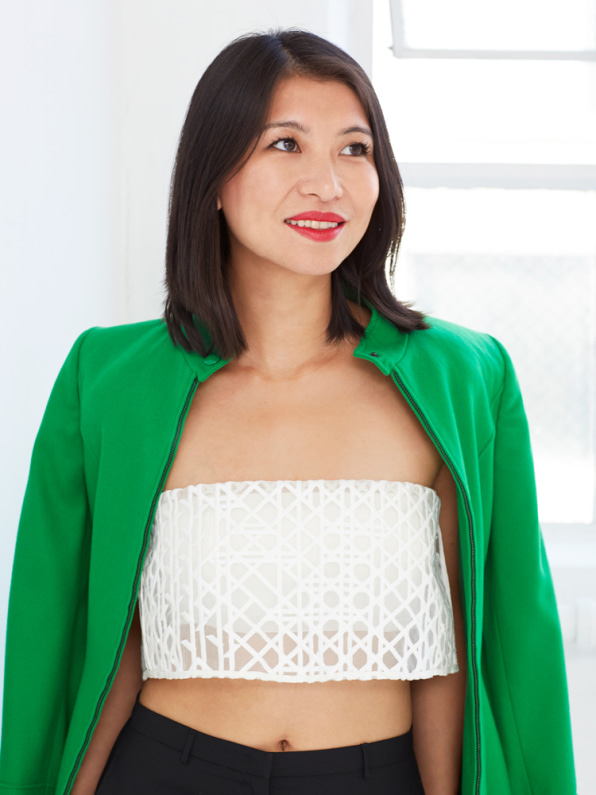 Customer service plays an important role in the business as well–because unlike online marketplaces like Etsy, AHAlife is more than just the interface connecting designers to consumers. It handles all of the communication that takes place with consumers, as well as returns, and even monitors shipping and delivery. The product, however, stays with the designers. "Instead of us having a warehouse, the warehouse is distributed wherever those product originated throughout the world," Mei says. "But everything else end to end is integrated."
To provide that service, AHAlife charges designers a wholesale retail margin, meaning that AHAlife gets products at a large discount and then sells them at full-price (while Mei did not disclose their wholesale discount, retailers typically charge around 50-60%). That keeps the prices on the site the same as the prices the designers would charge directly.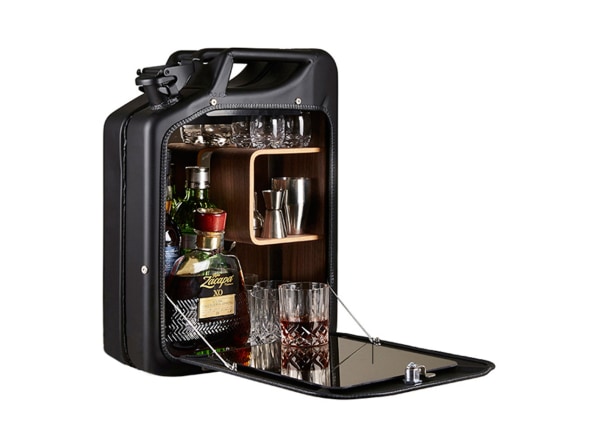 Since the company went public last year, the Australian market has tanked and the company's market cap has fallen with it. But Mei says the site's user rate has quadrupled, and over the last two quarters AHAlife has consistently grown 140%. Mei says that over the next year, the focus will be on retaining those customers, something they've already started to pursue with a recent redesign of the site and identity rebrand (the new logo brands the "life" from the name).
The site now has an infinite scroll like a Facebook feed that recommends different products to the user based on an algorithm that factors in previous purchases. AHAlife has always maintained that the benefit to online marketplaces to Amazon is a sense of discoverability–similar to if you were browsing if you were browsing a favorite boutique. It's also opening a concept store in DUMBO this summer, which will be will be more of a showroom than a fully stocked retailer, designed to give you the option of trying products before having them shipped to your house.
The ultimate goal for the six-year-old company is to reach profitability this year. Mei feels certain they'll get there, and sees it as testament that slow, deliberate, and well-planned business strategy wins the race. "Because it's a long-term play and because we're trying to educate a global consumer to not buy from Amazon and to buy fewer and buy special, we're also changing and tweaking consumer behavior," says Mei. "It takes a long time. "