Wanna record some music? Sadly, scheduling time in a professional studio to record, mix, and master your tunes can set you back thousands of dollars. Happily, you can take a pass on forking over all that dough to music industry pros and use your hard-earned cash to set up a recording studio in your home instead.
Afro Celt Sound System has been making music for twenty years, recording with the legendary likes of Sinead O'Connor, Peter Gabriel, and Robert Plant. Afro Celt Sound System's latest offering, The Source, is set for release at the end of April. Recorded by the band's core group of four musicians and close to twenty other performers, the album is a triumphant wall of multicultural melodies, rhythms, and language. Their production team (which includes Simon Emmerson, Grammy Award winner David Bottrill, Simon "Mass" Massey, Richard Evans, and Simon "Palmskin" Richmond) have a combined half a century's worth of recording, mixing, and mastering experience. You'd be charged an arm and a leg to get any of them into a studio, but all five took time out of their busy schedules for the low, low price of free to talk to us about the basic hardware and software you'll need to start recording music at home.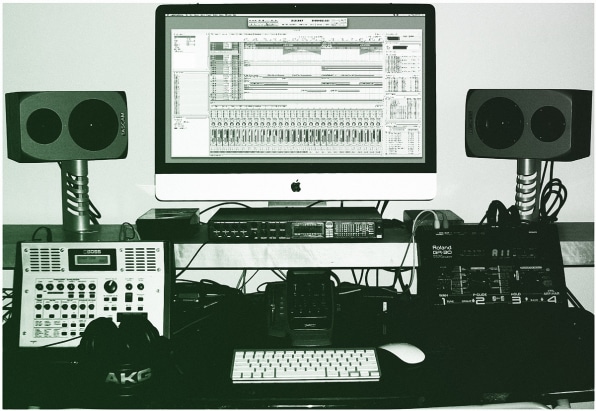 The gear that the Afro Celt production team relies on to record and tinker with the band's music is a hodgepodge of analog and digital multitrack mixers, monitor speakers, and hardware audio interfaces of varying vintages dating back to the 1980s.
The one thing that they all agree on is that everything starts with a computer–preferably one made by Apple for working with Digital Audio Workstation (DAW) software.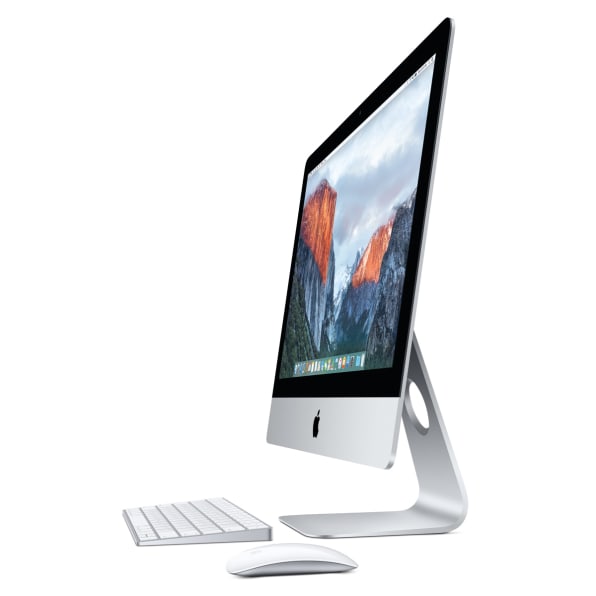 In order to quickly process audio, store what you're working on, and piece it all together into a masterpiece (or at least something that your friends will pretend to enjoy), you'll want to invest in a MacBook Pro ($1,299 – $1,799), iMac ($1,099 – $1,499), or Mac Pro ($2,999 – $3,999) with as much processing power, RAM, and storage as you can afford.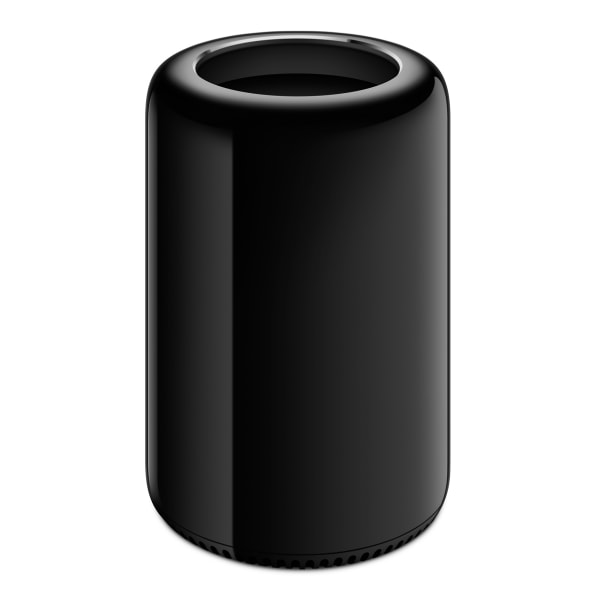 Why Apple hardware instead of a Windows computer?
While there are plenty of DAWs such as Sonar Platinum ($499) or ProTools 12 ($599.99) that'll let you record and edit complex audio on a PC, Apple computers provide a level of flexibility that a system running Windows simply can't match. If need be, you can even run Windows applications on a Mac through Bootcamp or by using an application like Parallels Desktop ($66.84).
Every new Mac comes with GarageBand—a free, consumer-grade DAW that features a modest sound library, drum machine, synth controls for changing the sound of your audio, and a number of virtual instruments. Additionally, Logic Pro X ($199.99), a professional-grade DAW that the Afro Celt production team relies on heavily, is only available for use with OS X. Designed for writing, recording, and editing audio, Logic Pro X comes packed with a more robust suite of music creation and manipulation tools than GarageBand does, and also includes a vast collection of pre-made loops and plug-ins you can use to create the sound you're looking for. If Logic Pro's plug-ins aren't doing it for you, there's an ocean of free and paid aftermarket options available to choose from. If you're at a loss for where to begin with either program, you'll find that the Internet is awash with free tutorials as well as in-depth, paid courses.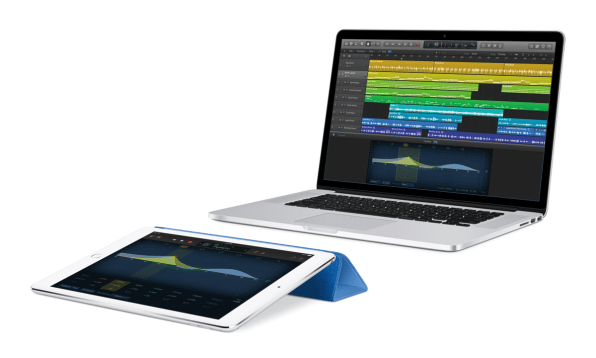 Can't afford to invest in a new computer right away? Don't sweat it: Mass explained to us via email that his big hardware upgrade for the year involved moving from an ancient dual processor Mac G5 to a comparatively new 2009 Mac Pro dual 3.3GHz with a 12 core processor—if he can make do with an older rig, chances are, so can you.
We also asked the Afro Celts if they had a preferred tablet or phone app they liked for recording. None of them had ever futzed with any, but there were a number of endorsements for the Zoom H4n ($159.99): it's a field recorder with five microphones and digital output via USB or SD card, and it's perfect for recording on the cheap.
The built-in microphone that most computers come with might be fine for chatting with your mom on Skype, but they're garbage if you want to record anything with even a hint of aural fidelity.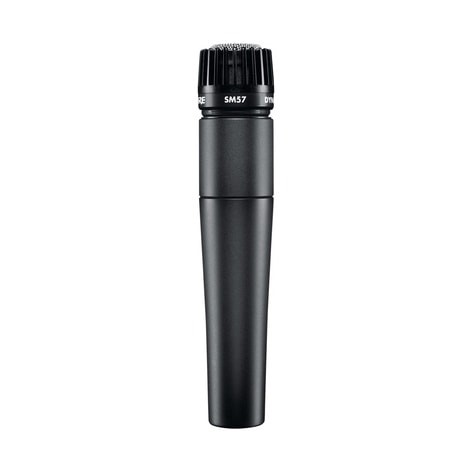 Eventually, you'll want to delve into the differences between dynamic, ribbon, and condenser mics–but when you're starting out, a solid, multipurpose mic like the Shure SM57-LC Cardioid Dynamic Microphone ($124.99) will do justice to any voice or instrument you plunk it down in front of.
In order to get the sound from your microphone, an electric guitar, or keyboard into your computer, Emmerson recommends a Focusrite Saphire 24 Audio Interface ($299.99), which he says will work just fine for beginners. You'll need to plug it into a firewire port, which are hard to come by these days. But with a Thunderbolt to Firewire adapter ($38.90), you'll be in business in no time. For a less expensive alternative, you can also opt to forego an audio interface and plug directly into your computer with a USB microphone like the Blue Yeti ($108.63) and a guitar input like the Apogee Jam 96k Guitar Interface ($129).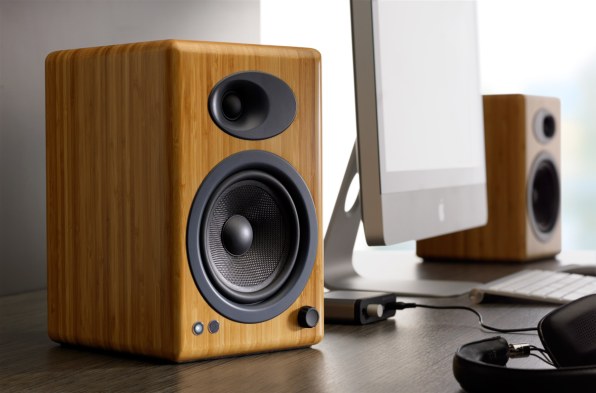 And of course, you'll want to hear what you've been working on! While you can make do with your computer's speakers, you'll get a better feel for your music on a pair of decent monitor speakers like AudioEngine's A5+ Powered Speakers ($399), or a pair of KEF X300As ($799). If you need to keep your music creation on the down-low, a pair of Sennheiser HD25 headphones ($149.95) will see you sorted.
With all the right equipment on hand, it's easy to start recording, but it takes years to understand how to do it well. Be patient with yourself and understand that you're making art: even if your mix isn't perfect, it's still beautiful!