CSAs are now a hugely popular way for city dwellers to eat fresh produce and support local farmers. A few years ago, a nonprofit in Minnesota, Springboard for the Arts, thought the same concept could be applied to local art and creative projects: "It's just like a CSA, but instead of vegetables you get artwork," says executive director Laura Zabel.
Not only was the Minneapolis program successful, but community supported art packages–where participants would buy into shares of commissioned work from local artists–have now been replicated in 60 communities around the country.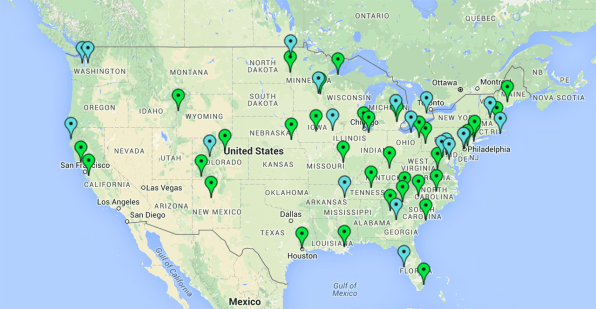 Making that possible is a platform from Springboard for the Arts called Creative Exchange, a place where artists, organizations, and cities can share "toolkits" for creative community building ideas that should spread.
"We wanted to give people the tools to make things happen in their community more quickly and give people an outlet to share ideas," says Zabel. "People are taking ideas and replicating them, or adapting them and changing them."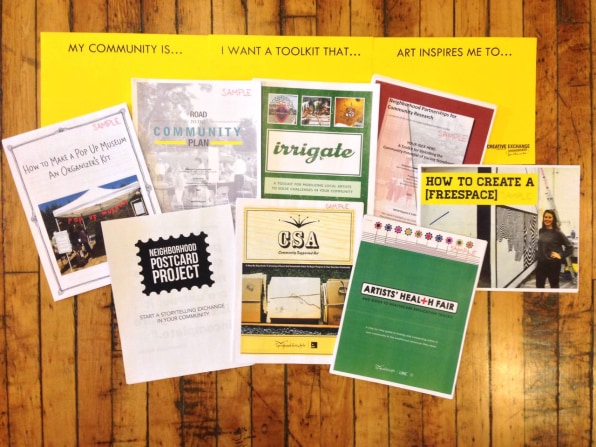 The platform launched two years ago. Today there are 16 toolkits that have been requested by 2,000 different communities. Most projects are at the intersection of art and community engagement, creating opportunities for people to come together and meet their neighbors in new ways.
The ideas range from whimsical to serious and ambitious. There are instructions on how to successfully launch a pop-up museum, a massive 500-plate community meal, or a "block party in a box." Some are more unusual ideas, such as the Neighborhood Postcard Project, a project that began in San Francisco in 2013 that gets strangers to send each other notes in hopes of breaking down stereotypes and tensions in a city. The newest toolkit is an entrepreneurship training program for artists.
As cities change and technology evolves, creative citizen engagement is playing an integral in community building.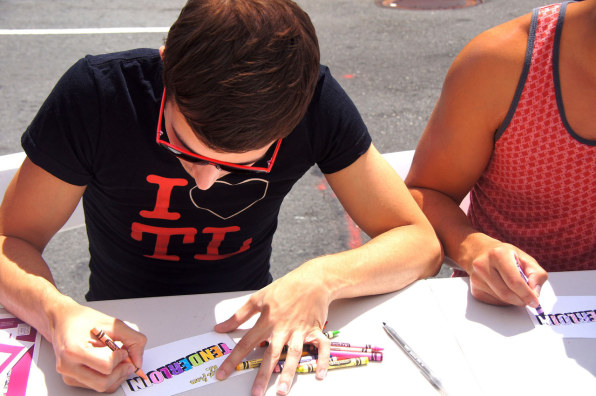 "A lot of the kind of traditional institutions that used to play that role in communities–church and schools and large cultural institutions like theater–they haven't really kept up with what they need to build social capital. Their role in the community has changed,' says Zabel. Traditional policy makers, she says, are also more interested in testing ideas and getting feedback directly from affected communities.
All of this translates into new roles for artists. This was evidence at the Vibrancy program, which was run by the Northeast Shores Development Corp in Cleveland and modeled on a similar project in Minnesota. Funded by the city and a foundation, the program gave small businesses grants to work with artists to attract people to the business district during a major road construction project in the dead of winter. At a locksmith, for example, an artist engraved outdated luggage locks with people's initials and put them on a chain link fence, like Paris's "love locks" on the Pont Des Arts bridge.
In total, nearly $120,000 went to 33 businesses and 255 artists in support of 52 community projects, all occurring over a 1.5-mile strip over a period of 10 months. Brian Friedman, executive director of Northeast Shores Development Group, says that they didn't lose one business during construction, the first time that's happened during a major road project in a decade. "It wasn't necessarily about what's the best art. It was about trying to bring in visitors through arts activities in the dead of winter," he says.
All Images: courtesy Creative Exchange