That's welcome news for the Android smartphone market leader. However, Samsung has seen enough competitors run into trouble over the years to know how quickly tides can turn. It continues to attempt to differentiate its devices from the competition through features such as the curved screen of its Edge phones, which it's refined to better effect than have the makers of other curved-glass phones such as the LG Flex and BlackBerry Priv. But Samsung also recognizes that differentiation must increasingly come in ways that go beyond the device itself–and which will be hard to pull off if it's entirely dependent on Google for operating-system software.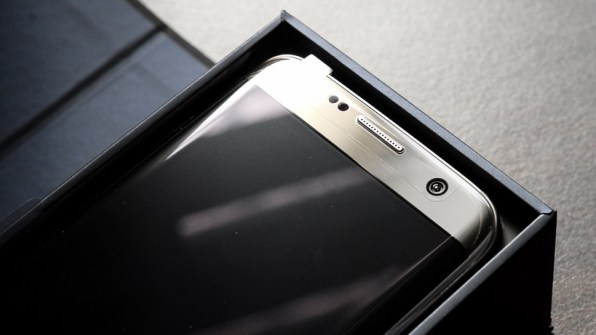 In the early days of the Galaxy S phones, the company sought to achieve distinction in the crowded Android market with the gimmicky TouchWiz user interface, which prioritized aesthetic differences over functional improvement. As the company's sales grew stronger, so did the backlash. Samsung increasingly faced challenges from Google, consumers who preferred a purer Android experience, and competitors such as Motorola and HTC that reduced or eliminated their Android customizations. The company also sought to build its own app store and media businesses via Galaxy Apps and its ill-fated music and video services, which were strangely branded "Milk."
After having made limited headway on those fronts, Samsung has found other ways to break rank with other Google handset partners, particularly when it comes to new frontiers beyond the phone. For example, long before Google had launched its current Android TV product or its predecessor Google TV, Samsung was developing its own TV user interfaces. Its early attempts were dense and confusing, but the company has come a long way in combining a 10-foot user interface with evolving remote controls.
While Samsung was among the first manufacturers to launch an Android Wear smartwatch, most of its watch work has focused on its own Tizen operating system, an underdog that is its ultimate hedge against being permanently reliant on Google for software. It's also launched Samsung Connect Auto. Rather than competing directly with Google's Android Auto, Samsung's offering is based around an aftermarket device that plugs into a car's ODB port and is focused on different tasks, such as creating a Wi-Fi hotspot. It too is powered by Tizen and could well become a platform for car apps.
And while Samsung, like Google, has embraced smartphone-powered virtual reality with its Gear VR, it's skipped Google's Cardboard system in favor of doing so in partnership with Oculus, which is owned by one of Google's most formidable competitors, Facebook.
Meanwhile, the company's operating system hedges extend beyond Tizen. Samsung had no more success with Microsoft's Windows Phone than other manufacturers did, but aided by improvements from Intel and Microsoft along with new standards such as USB-C, its new Galaxy Tab Pro Windows tablet comes closer to matching the sleek aesthetic and long battery life of its Android tablets than any of its previous Windows-based efforts, making it a hero product for both Microsoft and Intel. It's also the first Samsung Windows device to capitalize on its popular Galaxy brand (previous Windows-based efforts were part of the much less high-profile ATIV line).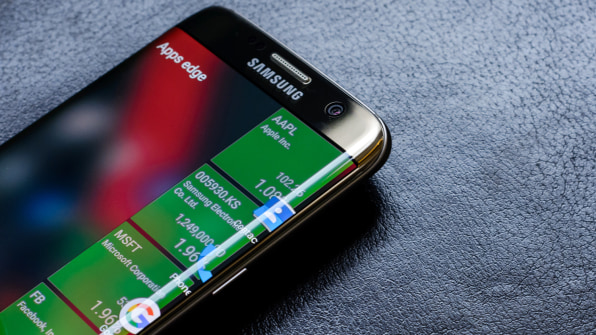 In supporting three different operating systems that span Tizen-based smartwatches and TVs, Android-based smartphones, and Windows-based tablets and laptops, Samsung creates challenges for itself when it comes to consistency of user experience–ones that Apple and Google don't need to worry about. But the company also gives itself the ability to create a unique monetization strategy that spans these platforms. In February 2015, it grabbed a gem by acquiring LoopPay. The startup had developed mobile devices to make payments using magnetic-stripe terminals that lack the NFC technology required by Android Pay and Apple Pay.
To have any chance at market acceptance, LoopPay's technology would need to be embedded within smartphones. It couldn't have found a better home than Samsung. Under the name Samsung Pay, the tech comes standard on new Galaxy S phones. Samsung's advertising portrays the feature as a less snobbish alternative to the higher-tech approaches of Apple and Google contactless payment options–a bit of a paradox given that it's featured in such high-end phones as the luxe Galaxy S7 edge. Like Apple and Google, Samsung must build awareness and financial-institution support for Samsung Pay, but the technology's broader compatibility means that it doesn't need to convince retailers to tear out their old payment terminals.
No company selling Android devices in such massive volumes could operate without a functioning Google partnership. One area of collaboration has been enterprise security, where Samsung was willing to share some of its Knox security technology with Google for the betterment of Android as a whole. In addition to its commanding presence in the Android world, the company also sells Chromebooks based on Google software. (Then again, so does every other major PC vendor.)
For Samsung, flexing its muscles beyond Android offers the opportunity of great reward with minimal risk. Should Android's expansion into watches, VR, vehicles, and television be successful enough that going a different direction becomes a deal-breaker for consumers, Samsung can always, well, switch Gears. (And car devices, and TVs.) Just remember, when Samsung first ventured into iPhone-era full-touch smartphones back in 2008, it did so with models such as the Instinct, a phone that did not run Android.
Samsung didn't parlay the Instinct into a viable platform, but the phone may have served as an underrated bridge. After all, the company managed to become the only leading phone brand from the pre-iPhone, feature-phone era to strengthen its marketplace position in the smartphone era. That's why it's now in a position to pursue a multiple-operating-system strategy that weaker competitors would not be able to pull off.