"I'm Swedish. Sweden is known for its melancholia."
Director Johan Renck finds life in the shadows. His moody sensibility has found its way into fashion commercials, music videos, television, and film with such clients as Armani, David Bowie, and Breaking Bad.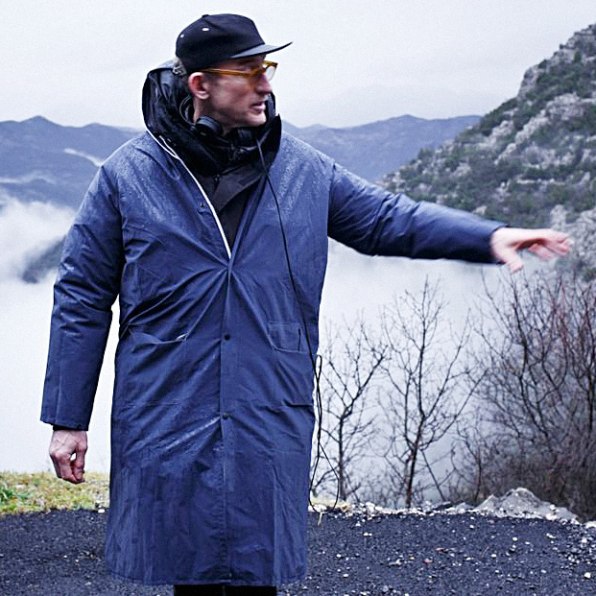 He's now applied that tone to The Last Panthers, a trans-European crime drama inspired by the international ring of jewel thieves known as the Pink Panthers, their conspiratorial alliance with the banking industry, and the forces that try to stop them. The six-part series—created by Jack Thorne and starring Samantha Morton, John Burt, and Tahar Rahim—premieres tonight on SundanceTV.
"I'm drawn to the dark but not the nihilistic aspects, the relentless parts, of darkness," says Renck. "For me, it's about beauty. In order for something to be beautiful, it has to have a dark element, or else it's just pretty."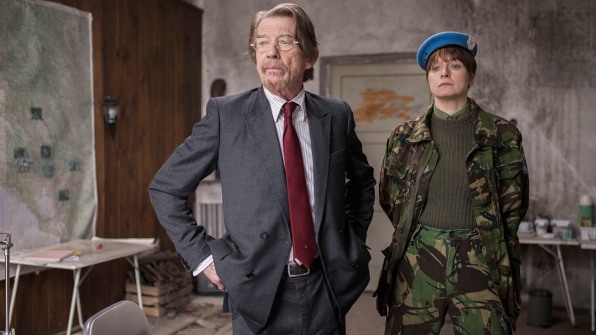 "It's about finding layers below the surface, character weaknesses, and flaws," he adds. "That's when the darkness starts to come out."
The Last Panthers was shot like a movie, over 120 days, and then constructed into six parts, with the late David Bowie providing opening music. "Blackstar," the first single from Bowie's final album of the same name, was originally written as the theme song for the series. Renck also directed the music videos for both "Blackstar" and "Lazarus."
"What you love about him is his craft," says Charlie Collier, president of AMC and SundanceTV. Beyond Breaking Bad, Renck has also directed AMC shows The Walking Dead and Halt and Catch Fire. "Those shows are quite diverse and require a range of skill, understanding, and discipline. I was surprised to hear him say that he's directed in languages he doesn't speak. But I think that shows how intuitive he is about the human condition."
Renck grew up in a family of doctors and artists, and has crafted a career blending innate technical and intuitive talents. His father, an anesthesiology professor, shuttled his family through homes around Europe, Kuwait, and Miami. Much of this background informed his directing style.
"I developed a huge curiosity and cultural awareness from that experience," says Renck. "All creation requires a scientific brain. In filmmaking, the director is literally doing a dozen jobs at once–psychologist, parent, photographer, storyteller, technician–I wouldn't be able to figure out how to do a great shot if I didn't have the knowledge of how one would go about doing that [on a technical level]."
"One of the things I love about my job is the cornucopia of different professions in one," he adds. "You have to understand the technique to understand the art. To say, 'This light is beautiful. How can I enhance it?'"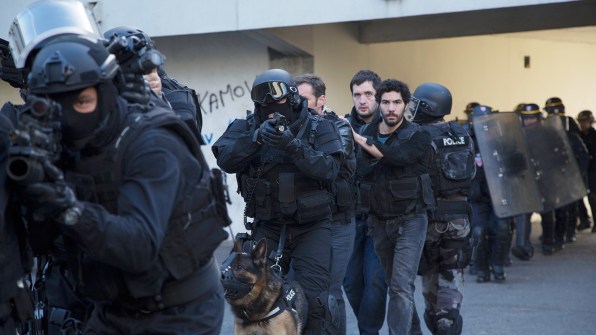 Renck's first love was photography, which he's honed from childhood and still posts on Instagram, before turning to music as Stakka Bo, scoring a hit European dance single "Here We Go" in the mid-'90s. To save money, he leveraged his photography skills to making the band's videos.
"I started doing them for friends, and found out I loved that more than the music," he says. "Then Madonna called . . . "
That was in 1998 to do the video for "Nothing Really Matters," which lead to commercial work for Nike, Armani, and Fendi. "I was immediately in the hot zone, so I decided to use advertising and music videos as film school, because I wanted to do drama."
His work on the 2006 film Downloading Nancy got him to the Sundance Film Festival and attention of Breaking Bad creator Vince Gilligan, who tapped Renck for three of its seasons, opening the door to his TV directing career.
His photography still informs his cinematic work. "I'm not concerned with who the DP is, because I'm so in control of the photographic aspect of the film," he says. "I construct the shots and decide on where the light is going to be."
Next up, he'll direct the Hulu series Shut Eye, about storefront psychics. "My parents said, 'Make sure you find something you can do that you can be passionate about,'" he says. "Everything I've done has been intuitive. I went for things that interested me, not for the glory or the riches. I looked for the process [that] I could submerge myself in and thrive."