How can great design make a difference when it comes to natural disasters? That's what SHoP Architects is hoping to answer this summer, when the New York City–based firm opens the first of 50 earthquake-resistant schools in Nepal, which was devastated last year by an 8.1-magnitude temblor. The not-for-profit Kids of Kathmandu tapped SHoP to build schools that can not only withstand the impact of a quake but also function as meeting points for families in the aftermath. "We didn't want to do just a pretty design that would get published," says Kim Holden, a founding principal at SHoP. "We wanted to do something that would actually get built."
Over numerous Skype calls, her team worked with officials to solve logistical challenges, such as finding locally available materials. "You realize immediately that this is going to be much more of a listening exercise," says John Cerone, director of virtual design and construction. As a result of the collaboration, the schools will be equipped with computers, clean water, and solar power provided by other organizations—all of which will be free for locals to use.
Milestones SHoP recently made the shortlist of architects being considered to design the Obama Presidential Library in Chicago.
Challenges SHoP's plan for a 73-story tower in Brooklyn has received tepid response from development-sensitive locals.
Buzz Positive
"The spirit of it is very open-source. That was part of the criteria from the beginning."
John Cerone, Associate principal and director of virtual design and construction, SHoP Architects
The retro-Polaroid-inspired photo-sharing service has gracefully made the transition to video, which is only going to become more important to Instagram's user experience and revenue-generating potential. "As phones and networks become more powerful, video is becoming the more natural way that people share their lives," says Jeff Kanter, the company's product manager for video.
To meet the growing demand—the platform experienced a 40% spike in video viewing in the second half of 2015—Instagram has released Boomerang, a clever companion app that allows users to create short, GIF–like video loops, and recently replaced "likes" with "views," a feature that gives users and advertisers alike a better sense of the popularity of their clips. Instagram is also developing algorithms to make video discovery easier by curating play-lists around themes such as "Pies for Pi Day," St. Patrick's Day, and LGBT youth. According to Kanter, these investments are just the beginning. "There are tons of videos that exist on the platform that could be really interesting to each person who uses Instagram," he says. "It's our job to do a much better job than we do today in making sure we show them [that]."
Milestones In January, the company brought on well-regarded Twitter exec Kevin Weil to be
Instagram's new head of product. Shortly after, it announced it would tweak the chronology of users' feeds based on the posts they'd be most interested in—something Twitter has struggled to execute for years.
Challenges Analysts continue to criticize Instagram for its slow rollout of two-factor authentication, an increasingly common security feature used to thwart hackers.
Buzz Positive
Milestones Home to artists including Andra Day and Bruno Mars, the label reported a sizable Q1 profit of $27 million—thanks to strong streaming returns—after losing nearly the same amount in the previous quarter. CEO Steve Cooper also announced that should Spotify (or any other platform in which WMG owns an equity stake) go public or be acquired, the label will cut artists in on its proceeds from the exit.
Challenges The company blew out the candles on a major revenue source when it settled a lawsuit over publishing rights to the song "Happy Birthday to You." WMG will pay $14 million to end the suit, paving the way for the most popular song in the English language to finally enter the public domain.
Buzz Positive
Milestones Profits are up at the food-and-beverage behemoth, which reported a 31% jump in Q4. PepsiCo CEO Indra Nooyi attributed the boost to strong sales of Gatorade, which is also developing a nutrient-sensing bottle, and Mountain Dew, which recently launched new flavors of its Kickstart energy drink.
Challenges Greek-yogurt success story Chobani rejected PepsiCo's recent bid to purchase a majority stake in the company.
Buzz Positive
Milestones The retailer announced plans to hold just two "seasonless" runway shows—compared with the standard six to eight per year—and make the clothing available for sale immediately afterward.
Challenges The bold provocation to Fashion Week orthodoxy comes amid investor pressure on Bur-berry's business, due in part to its struggles in Asia.
Buzz Neutral
"We wanted to close the gap between seeing our designs and being able to experience them."
Christopher Bailey, CEO and chief creative officer, Burberry
Milestones The FDA recently approvedAlecensa, a drug developed by Genentech to fight ALK–positive (anaplastic lymphoma kinase) advanced lung cancer.
Challenges Cancer centers in seven states have sued the company, accusing it of shipping underfilled vials of its breast-cancer drug Herceptin.
Buzz Neutral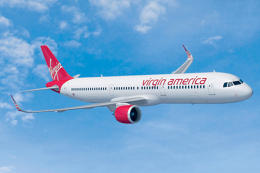 Milestones As of late March, Sir Richard Branson's airline was reportedly mulling takeover bids from JetBlue and Alaska Airlines. The news boosted Virgin America shares by more than 10%.
Challenges Virgin issued a public apology after an Iranian-American passenger was barred from a flight for making airline employees "not comfortable."
Buzz Neutral
Milestones Ubisoft's new game, Tom Clancy's The Division, a third-person shooter set in postapocalyptic New York City, broke industry records when it attracted 6.4 million players in beta testing.
Challenges Citing waning interest and rusty game mechanics, Ubisoft said it would not release a new version of its flagship title, Assassin's Creed, in 2016.
Buzz Positive
Milestones In the midst of the highly unpredictable 2016 presidential primary, Politico published a widely shared report in which the outlet, after analyzing nearly five hours of speeches, found that GOP frontrunner Donald Trump tells a lie every five minutes.
Challenges Several high-level figures, including cofounder and CEO Jim VandeHei and chief political reporter Mike Allen, will depart when election season ends.
Buzz Negative
Milestones The solar-installation giant and Whole Foods have struck
a deal to put panels on the roofs of up to 100 Whole Foods stores throughout the U.S. this spring.
Challenges Following Nevada's decision to cut subsidies to homeowners who use solar panels, SolarCity halted operations in the state, laying off more than 550 employees.
Buzz Positive
Milestones In February, the influential global design firm sold a minority stake to Kyu, a design collective owned by Japanese media giant Hakuhodo DY Holdings. The move expands Ideo's global reach and reiterates the growing importance of design to big business.
Challenges Some spectators have questioned whether Ideo—which has not released the financial terms of the deal—agreed to the acquisition because of cash-flow constraints.
Buzz Positive
"[Organizations] need a place to turn for the most inspired thinking across a broad range of creative activities."
Tim Brown, CEO, Ideo
A version of this article appeared in the May 2016 issue of Fast Company magazine.