WHO: Billed collectively as Turtle Cameron, leaning heavily on the music of Hamilton, Sam Clarke and Kevin Mackaye wrote the lyrics, with Phil Hamilton directing and editing.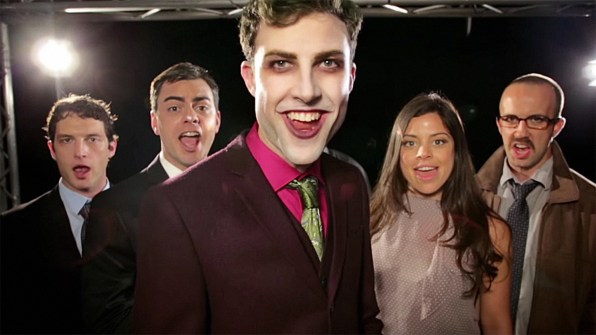 WHY WE CARE: Any attempt to impose Lin-Manuel Miranda's musical aesthetic on the Batman mythology would be worth a look, just on principal, but this one nails the style of how the lyrics are arranged in "Alexander Hamilton," the first song in the production. See below:
"The night stalker, Gotham guarder covered in armor saw it got darker
So he fought a lot harder
To become a lot larger
A persona non grata
To take fear, and turn it around on the darkest-hearted"
While not as fully race-flipped as the actual musical, Batlexander Manilton does indeed feature a caped crusader of color. It's also a lot more clever than Luke Skywalker Hamilton and other similar-minded offerings out there.