"We sell ugly fruit and vegetables," says Ben Simon, CEO of Imperfect Produce. "Or as we like to call it, cosmetically challenged."
Semantics aside, mountains of food go to waste each year because it's a bit lumpy or misshapen. Meanwhile, public health officials have found that more than 14% of American households are food insecure, meaning they lack access to adequate, nutritious foods. A new batch of startups aims to bridge that divide, bringing non-Instagrammable but perfectly nutritious food to hungry people at affordable prices.
"We buy the produce from farmers that would have gone to waste," says Simon, who is working with both large commercial and tiny organic farms. "We sell it at much cheaper rates than a grocery store to those who need it."
Imperfect Produce's team is selling its ugly veggies starting with California's East Bay. The San Francisco launch is slated for April 6. A small box of produce costs $12, but is only $10 for those who self-identify as low income.
And in April, the company will kick off sales of its produce in a handful of Whole Foods' Northern California stores. The retail giant announced it would test out sales for the product in response to a Change.org petition urging the company to jump on the ugly food bandwagon.
Simon is just one of a growing number of entrepreneurs working to crack down on food waste. In September 2015, the Obama administration, along with the USDA and the EPA, announced goals for a 50% reduction in food waste by 2030 (America wastes a staggering 141 trillion calories of food each year, according to a U.S. Department of Agriculture study). To reach these goals, the government will likely need to work with private-sector startups as well as the titans of the food industry.
But these startups face manifold challenges as they attempt to expand to new cities and build revenue. "The economics are still unclear about how you build and scale these businesses," says food-technology investor Brian Frank, who describes the current crop of startups as early stage and still "figuring it out."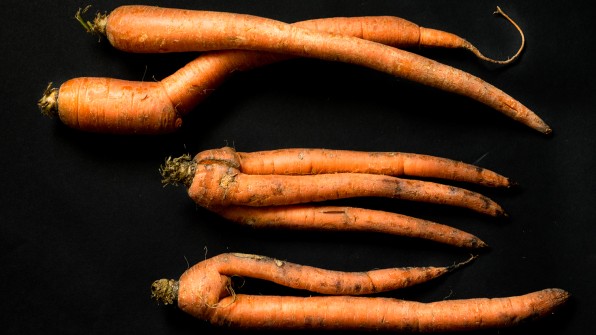 These startups are using a variety of approaches to alleviate food waste by selling to consumers, businesses, or both.
A Bay Area-based upstart called Cerplus is taking a business-to-business approach. The company has created a website to connect sellers of cosmetically challenged food with potential buyers, such as restaurants, juice bars, and caterers. About 99% of the food that is currently sold on the site is organic and/or locally grown.
Most grocery chains, such as Whole Foods and Trader Joe's, require that produce meets a certain standard. But fortunately for Cerplus, many restaurants aren't quite so discerning and are looking to reduce waste and costs alike.
It's still early days for Cerplus—the service only launched in January of this year—but it hit 100 transactions in its first month, shipping about 500 pounds of produce. "We believe we can convert much larger volumes of food more quickly than if we sold to consumers," says founder Zoe Wong.
Another group of startups is working to convince more businesses to donate their leftovers in exchange for a tax write-off. Through an app called Copia (formerly known as Feeding Forward), a business can request a car, or "food hero," to pick up its excess food and donate it directly to a homeless shelter. Another app, Zero Percent, is taking a similar approach: picking up leftover food and helping companies and individuals save on tax dollars.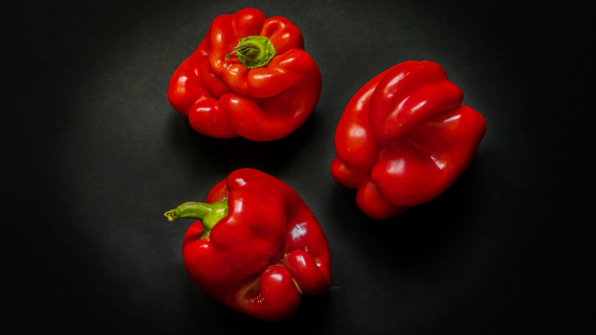 What these companies have in common is that they all emerged in the past three or four years. Several of the founders expressed that the issue seems more pressing than ever before. Simon shared concerns about rising income inequality (and hunger) in the Bay Area, which is on par with developing nations. Wong says she witnessed many California farmers get crippled by the drought. "We're all coming to the realization that we can do something to help."
These entrepreneurs are taking action, but will investors open their checkbooks to support them? As Frank points out, many investors are still in "watch and wait" mode; the companies won initial backing through a combination of friends and family, angel investment, and crowdfunding sites, such as Indiegogo. These entrepreneurs will need to overcome some major hurdles from logistics (shipping and handling food before it spoils) to marketing (convincing consumers and businesses that the produce is fit for consumption).
But Frank says the space has strong potential as the startups are finding a way to monetize underutilized resources. It's akin to how Uber's cofounders connected those in need of a ride with drivers with spare time on their hands. "The companies that learn how to make and grow a sizeable market will be good investments financially and in a world-positive manner," he says.