When 20 competitors recently descended on Levi's Eureka Innovation Lab–the test kitchen in San Francisco where Levi Strauss & Co. develops all of its new products–it was the first time that another brand had set foot inside.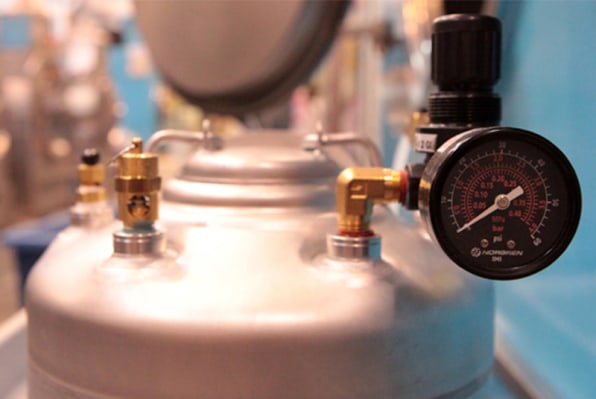 "Our CEO actually came in and said, 'You know, we've never had you in here, and we don't expect you to ever be in here again,'" says Michael Kobori, vice president of sustainability for the company. "But we want to share this with you because it's too important."
Levi's has spent the last nine years perfecting techniques for reducing the water used to make a pair of jeans or a denim jacket. Now they've decided to make all of those techniques open source. If everyone adopts them, they say the industry will save 50 billion liters or water.
Apparel, it turns out, is a thirsty product. When Levi's analyzed a pair of Levi's 501 jeans in 2007, calculating the environment impact of every step in the life cycle from growing cotton to manufacturing and a consumer doing laundry, water use stuck out. A single pair of jeans had 3,781 liters of "embedded" water.
The company started trying to bring that number down. The production and development teams came up with a list of alternative, water-saving ways to make jeans. A stonewashed look, for example, usually involves a lot of water and detergent. But they realized it was possible to get the same result with ozone gas and only a thimbleful of water.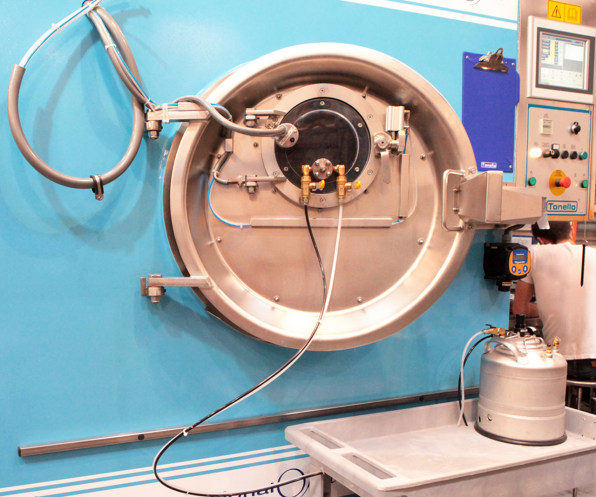 "To get any particular finish…on a pair of jeans or on a denim trucker jacket, our designers and our developers create a recipe," he says. "Essentially they realized that by experimenting with these steps, like experimenting with a recipe, you could cut out some steps and still get the same look."
In some cases, they were able to reduce the water used in the textile finishing process by 96%. They called the new line "Water Less," and brought it to market. Five years later, the company says it has saved more than a billion liters of water.
"Our vendors love it because they save money on it," says Kobori. "They use less water, they use less energy to heat the water, so they actually save production costs."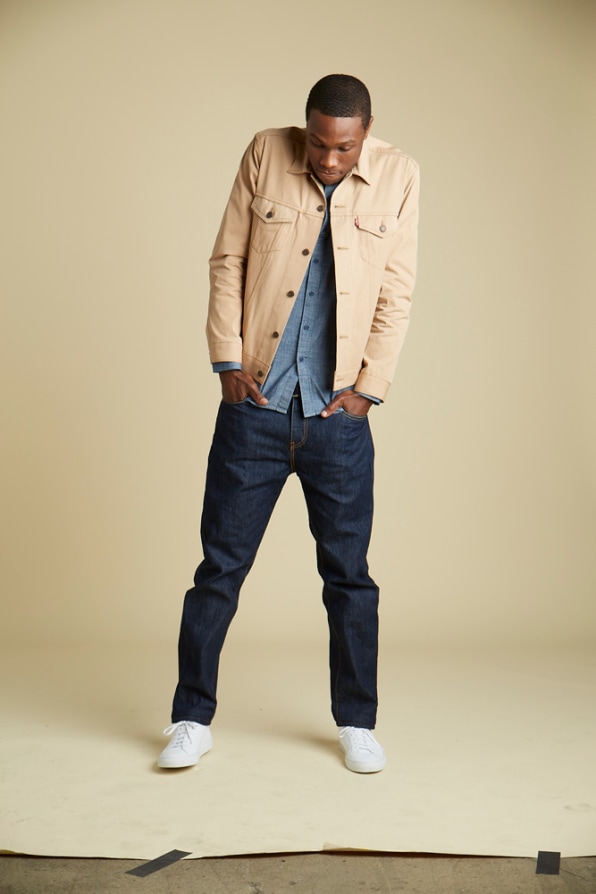 The production team now has 21 different techniques that can product particular colors, or a particular feel, with less water. In the workshop they held with competitors, they handed out the instructions, and brought in a vendor to explain how it worked in the factory.
At the end of 2015, 28% of Levi's products were made using Water Less techniques. By 2020, the goal is 80%. Now, every new product developed in the innovation lab uses the new techniques. The company is just working on the R&D to change some older products. "We continue to learn more every year, every season," Kobori says.
Almost a quarter of the water used in the lifecycle of a pair of jeans comes after the jeans are made, when you're washing them in the laundry. So Levi's has also been trying to influence consumers, changing the care tag to say "wash less, wash cold, line dry, donate when no longer needed."
"You don't need to wash every time you wear your jeans," Kobori says. "In fact, if you wait and wash only after every 10 wearings, you can save 50% of the water that you use as a consumer to wash your jeans."
The company also buys cotton from the Better Cotton Initiative, a program that works with cotton farmers to teach them how to use less water and less pesticide. In Pakistan, a country that struggles with drought, farmers that are part of the initiative use up to 18% less water. They also learn to increase yields; in some cases, the farmers make 45% more than they did before.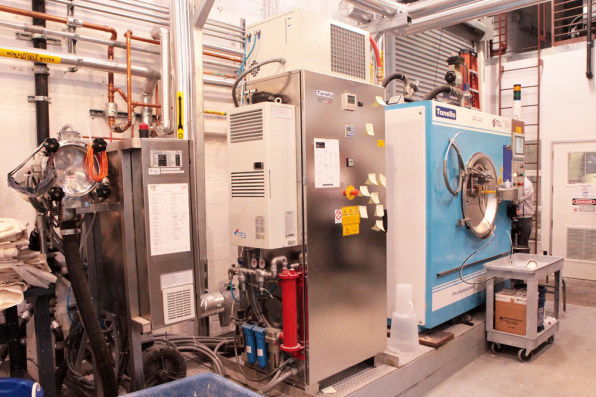 By 2020, Levi's will buy 100% "sustainable cotton," which they define as cotton from the Better Cotton Initiative or recycled cotton. Recycled cotton is the next challenge–recycling the fibers means they lose strength, but the company is developing ways to increase the percentage of recycled cotton it can include. If the cotton is recycled, it can massively reduce the amount of water needed to produce it.
They're also trying to build a closed loop: When you're done with your jeans, you can now drop them off for recycling at a Levi's store. Some of those jeans may go straight back to other consumers.
"We've actually started taking some of those Levis and repurposing them, embellishing them a little bit, and actually reselling them as vintage Levi's," says Kobori. "Obviously people like it, because it's cool to have these old worn-out Levis. But from a sustainability standpoint, it's also great, because we continue to extend the life of the product. In this world that we're in of fast fashion, we're actually the ultimate slow fashion brand."
And, of course, they're hoping others will follow. "This whole issue of water use in apparel is big," he says. "And if we can do something, obviously we can have even greater impact if we get others involved."
All Images: courtesy Levi's