In the early episodes of season four of the FX drama The Americans, Elizabeth and Philip Jennings (Keri Russell and Matthew Rhys), KGB spies who have been integrated into American life for decades, have to deal with a big problem: Their daughter Paige (Holly Taylor), who just found out their secret, turned around and spilled the beans to the pastor at the church she was attending against her parents' wishes.
If this were just about any other spy show, Pastor Tim (Kelly AuCoin) would have died long ago. But that would have been too simple a solution for the show's creator, Joe Weisberg, and his co-showrunner, Joel Fields. "I think we'd rather be real and not exciting than exciting and ridiculous," says Fields. "The premise of this show and the tone of this show is such that we feel like if we veered into that story all of the real protein of the show, which is the human dynamic, would seep out because that has to feel real. So I think our solution is to tell stories that feel true, and what we never do is try to make them more exciting than they want to be." Because Paige would be devastated by Pastor Tim's death and connect it to her parents, the decision to kill him is not as cut-and-dried as it might seem.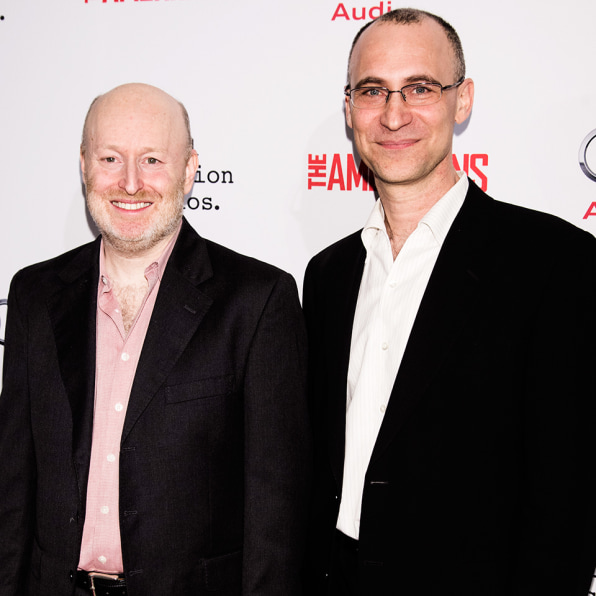 This realness is why critics have called The Americans one of television's very best dramas, and in season four, which premieres tonight, the pressure on the Jennings to keep their identities secret while not destroying themselves or their family is even more acute. Of course, there's still spy work to do, like protecting a deadly bioweapon agent stolen by a scientist associate, played by new cast member Dylan Baker (Selma, Spider-Man 3).
"Philip's character has struggled so much with his work-life—balance isn't quite the word for it—it's work-life tension. It is a constant problem for him, and I think he's been reacting in an evolving way to it," says Weisberg. "It's been maybe a little more consistent for Elizabeth, but I think there's been a kind of a slower series of cracks appearing in her, as well. I think you'll see more of it this season, so that's been dynamic and evolving in her, as well. That is what the show is about—it's about showing how these two people suffer and evolve under those strains."
Because Elizabeth and Philip have to contend with being spies along with all of the human drama in their lives, how do they go about their business without looking like super-spies?
"Our measure is, is it something that would take place in our world?" says Weisberg. "So in just a look back toward prior seasons, Philip and Elizabeth have to dispose of a body in a hotel room, and we actually know of a real case in which a killer had disposed of a body by shoving it into a bag and wheeling it right out the front door of the hotel. It seems like a real thing, and it seemed interesting to explore what that tough human experience of that would be for Philip and Elizabeth. You see Elizabeth get her face cracked on the side of a car, and for a couple episodes she's complaining about pain in her tooth, and you know that the FBI has put out alerts looking for anybody going in with an injury to their tooth, or jaw, or face, and Philip has to pull out his wife's tooth. So you just hope that the situations that they're in, even the ones that are extreme, feel real. The truth is real life deals in sometimes extreme situations."
Because they're four seasons in, Weisberg and Fields think they have a good feel for keeping the balance between spy action and personal drama. "I think in a lot of ways in season one, we had to really focus on what we called the marriage story. In every episode we asked ourselves, 'What's the marriage story?' It doesn't matter if the spy story is working; we've got to have the marriage story working,'" says Fields. "And now really, by season four, we don't have that conversation very much anymore. We're really talking about is the story working, and the story really is the characters' story—the marriage story, the family story, and the spy story are just part of the fuel that helps propel it. But there's no distinction anymore."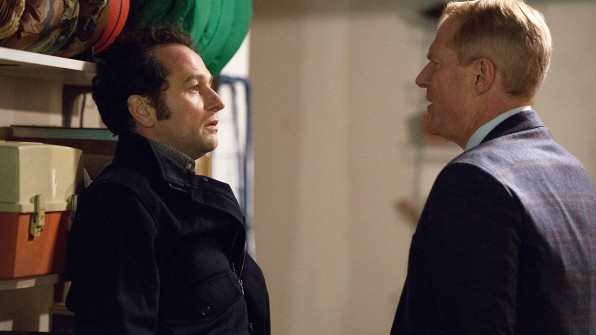 There aren't that many spies who are trying to get in touch with their inner selves via EST (Erhard Seminars Training), like Philip does, but that's what happens when your show is set in the early 1980s, when the Cold War was at its most intense. The fourth season takes place in 1983, two years before Mikhail Gorbachev took over the Soviet Union and brought both glasnost and the slow thawing of relations between the USSR and the United States. Weisberg and Fields are hoping to get to that time period before the show ends, but in the meantime, they have plenty of material to keep the show going.
"There's enough that we will not run out in five or six seasons," says Weisberg. "If we were going to be a 10-season show and we were having this interview in season nine, I think we might be saying, 'Oh, we thought it was endless, but boy, we're starting to grasp.' But there is more than enough to sustain a five- or six-season espionage show, which by the way does not rely on episodic stories, so you don't have to pull out a new one of these 13 times a season."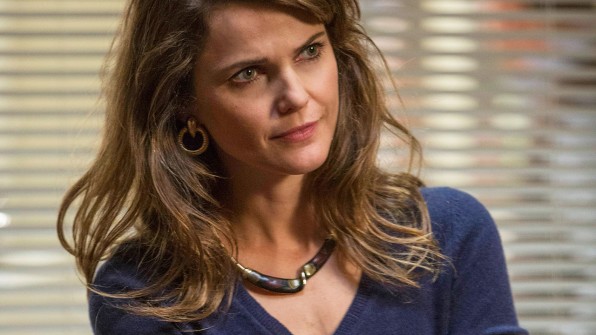 The Jennings family aren't the only people going through personal dilemmas on the show, though. FBI agent Stan Beeman (Noah Emmerich) and KGB agent Oleg Burov (Costa Ronin) struggle with their loyalties and form an uneasy alliance to release their mutual love, Nina Sergeevna (Annet Mahendru), from a Soviet prison after she's been convicted of treason. Then there's Martha Hanson (Alison Wright), whose is especially sticky because she's the secretary for Beeman's boss, Frank Gaad (Richard Thomas), and deeply involved with Philip under the guise of a government flunkie named Clark, who very memorably revealed himself (at least by taking off his blonde wig) late last season.
Ask Weisberg and Fields when Philip is going to finally find it necessary to kill the trusting Martha, their response is pretty coy. "We think that they're a very happy couple," says Weisberg. "We've been not answering that question since season one, and we don't want to break that tradition." That's not to say that there won't be major movement among the show's main characters in the early going of season four, but Weisberg and Fields are keeping discussion about that close to the vest.
They will discuss, however, how they dealt with Russell's pregnancy; she and Rhys announced in January that they're having a child together. They managed to get through it "with some CGI, a lot of coats, grocery bags, laundry baskets, and one really big salad bowl," jokes Fields, while Weisberg had more effusive praise. "The best stunt in the show this year, we had a stunt person on set for her, but she insisted on doing herself. Amazing. She's amazing."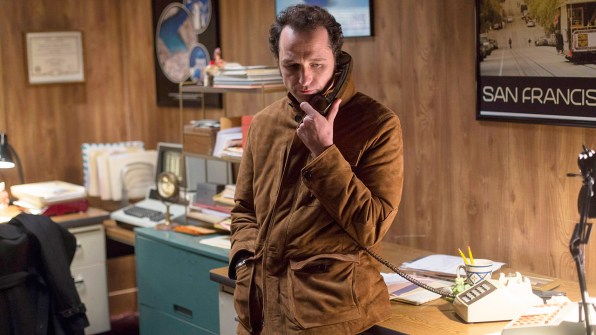 Since Weisberg and Fields already know that The Americans is closer to the end of its run than the beginning—they say they'll figure out whether they end at five or six seasons as they work through breaking the season five stories this spring—they're in a comfortable spot where they just have to worry about creating the best show they can do instead of being concerned about the show's not-that-high ratings.
"We're in a hard spot to frustrate," says Weisberg. "That's just the truth. Personally, the show is thriving. It's doing very well. It's got whatever in the numbers of millions of fans it's got. That's a lot of people. We understand, of course, that the ratings are not strong, but they're not super low. They're enough to keep it on the air, and the fan base it has is pretty rabid, and it's got such great critical acclaim. And although it doesn't get Emmy awards, it gets a lot of other awards. So in its niche that it's in, it's thriving and we're working very happily with a very happy cast and crew. People who love working on the show. We're with a network that loves the show and is supportive and happy with it, so it's hard for us to get into a down and frustrated place."