When MoMA approached Toyo Ito, the Pritzker Prize-winning architect known for creating conceptual architecture, for a solo show, he came back with an interesting proposition. Instead of a monograph show that would only display his work, Ito was more interested in a show exploring a network of relationships between a cadre of Japanese architects whom he both influenced and was influenced by.
At a time when "starchitect" is a (loathed) buzzword in contemporary architecture, it was an unusual request. "You can think of legions of architects who would not say, if you want to do a monographic show about me, if you want to understand my architecture, you have to understand my relationships–not only to my peers but also to those I have trained and mentors," MoMA director Glenn D. Lowry said in a press preview of the exhibition.
For the curators, Ito drew a diagram mapping these connections that became a guide for the new show, opening March 13 at MoMA. Appropriately titled A Japanese Constellation, the show explores Ito's career and his influence as a mentor to a group of younger architects, including Kazuyo Sejima and Ryue Nishizawa, the acclaimed duo behind SANAA, and experimental architect Sou Fujimoto.
"[A Japanese Constellation] shows how these architects have a number of influences across them, links, connections that go back and forth," says Pedro Gadanho, director of the Museum of Art, Architecture and Technology in Lisbon, and the curator of the show. "They influenced each other at several levels, coming already from the avant-garde tradition, which was mainly represented by the Metabolists in the 1970s in Japan."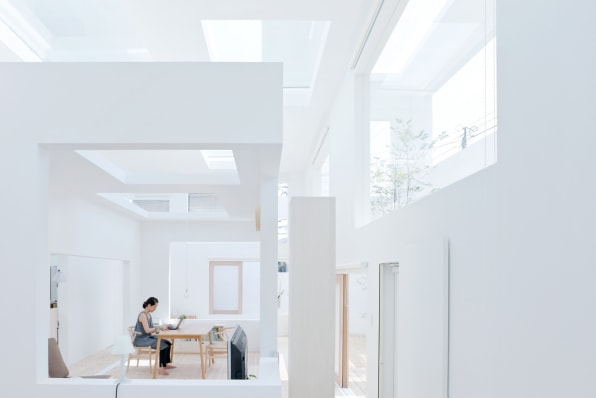 A group of avant-garde Japanese architects that came to prominence after World War II, the Metabolists are known for marrying ideas about architectural megastructures with biology and organic growth. The movement had an impact on Ito, who started working in the mid-'70s and embraced the idea that architecture should be a form of social critique. He rejected the traditional strictures of modernist architecture, instead calling for spaces that are non-hierarchical and more organic, as seen in his famous Sendai Mediatheque. "What is fascinating in the case of Ito-san as a mentor of these generations of architects–and many even outside of Japan–is his idea that every project is an experiment and a starting point for new ideas of structure, for new ideas of how space can be conceived," says Gadanho.
In the exhibit, Gadanho divides the architects mentored by Ito into two generations. In the first was Kazuyo Sejima, who began working with Ito right out of school. Gadanho points to the 21st Century Museum of Contemporary Art in Kanazawa, built in 2004 by SANAA–again, the studio Sejima runs with partner Ryue Nishizawa–as reflecting Ito's ideas about non-hierarchical structure. The museum is circular, with distinct galleries of varying proportions and light conditions, offering a novel experience of space. Another SANAA project, the Rolex Learning Center, expands those ideas even further: The building takes the shape of an undulating concrete slab with large holes that let light in in different directions. "It really lifts you from this traditional system of slabs and columns," says Gadanho. "It pushes the way that we think of structure."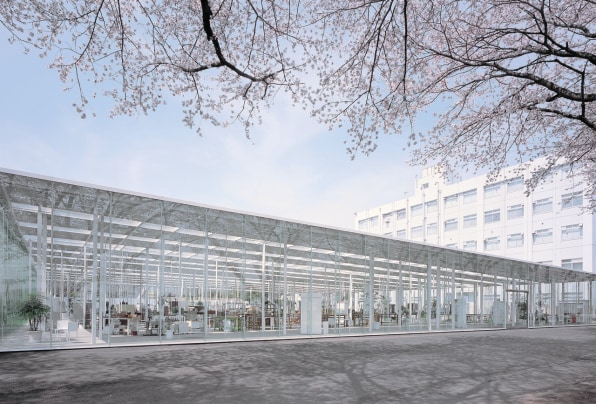 A third generation of architects explored in the exhibition include SANAA partner Nishizawaas well as Junya Ishigami, who worked in Sejima's office at SANAA. Akihisa Hirata and Sou Fujimoto were also part of the younger generation directly influenced by Ito.
What's remarkable about Ito as a mentor, Gadanho says, is that he considers himself influenced by his younger disciples, too. "Of course, we all know in architecture this happens all the time," he says, though it's not often talked about. "Ito has always been open to change and influence at different moments and therefore keeps his architecture open as well. That's what makes him a mentor and a cultural figure in Japan in every sense."
A Japanese Constellation is on view at MoMA from March 13-July 4, 2016.