Want engaged women employees? Ask what sport they played instead of where they went to school.
A new report from Gallup-Purdue Research Index found that, among 400 women execs from five countries, 42% of former student-athletes who work full-time for an employer are engaged in their jobs versus 39% of non-student athletes. Women who played college sports were more likely to be engaged in their jobs (48%) than men who played (38%).
In addition, a 2014 report from EY (formerly Ernst & Young) found that more than half (52%) of the 400 women surveyed played a sport at the university level, compared to 39% of women at other management levels.
"If your employees are engaged, they are much more productive, they're much more effective, they're much more loyal, and it drops right to the bottom line," says Beth Brooke-Marciniak, global vice chair, public policy at EY, who was one of the first Title IX basketball scholarship recipients at Purdue University. Her firm and the International Women's Forum (IWF) launched the EY Women Athletes Business Network to help successful women athletes transition into business. Here are six important lessons women athletes learn.
"When you have 20 different women with personalities, conflict is going to happen," says Women's Sports Foundation President Angela Hucles, who is a two-time Olympic gold medalist and two-time World Cup bronze medalist for the U.S. Women's National Soccer Team. Hucles says her sports career taught her to manage bold, driven personalities under pressure—after all, you can't play your best as a team when you're holding a grudge. That holds true for the office, too. Her time playing soccer taught her how to look at the goals of each individual and find common ground for the good of the team.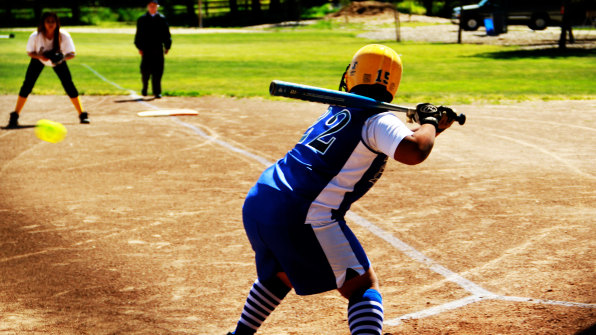 When colleagues and contacts tell Lindsay White about communication issues in their companies, she doesn't really get why it's a problem. The founder of children's apparel company Lot801 and marketing firm Lot801 Marketing says that playing softball at the college level taught her to "over-communicate."
"If there's a ball hit in the air, you have to yell, 'Mine,' if it's yours. If someone's throwing the ball to you, you need to communicate with them so they know where they're throwing the ball," she says. So it's second nature to be very clear in her instructions—when she hands off a task, she spells out her expectations, deadlines, and other points necessary to get the job done well.
In competitive workplaces where women may be at a disadvantage, athletic experience can help women excel. They're used to a scoreboard that tells you whether you've won or lost—there's no ambiguity. They're used to the pressure of a match or game and have the mental toughness to power through when it gets difficult, Brooke-Marciniak says. Losing is just feedback, she says. Athletes can learn from it and move on.
Athletes know that you win some and lose some. If they have a setback in the workplace, don't land the job, or lose a sale, the world doesn't end—you figure out what went wrong, how to do better next time, and keep going, she says. Athletes are used to being critiqued—sometimes harshly—on their performance and often seek constructive criticism to improve. They understand that feedback helps them get better—it's not an indictment of them as people or employees.
"A lot of times, non-athletes just struggle with that. They don't know how to take feedback. They're not very coachable," Brooke-Marciniak says.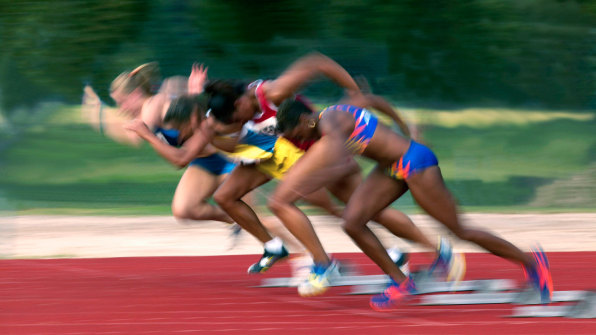 Learning to handle the unexpected and keep pushing forward led to wins on the soccer field, and has also led to business wins for Martin. When obstacles arise, she immediately starts to think about how to overcome them.
"How can I work around this situation? How can I turn this experience from one that has me back on my heels into one that has me back on the offensive? Being a high-level athlete is not for the faint of heart, and the same can be said of an entrepreneur's resolve," she says.
Being surrounded by men is nothing new for Martin. In 2014, Martin was the sole woman athlete panelist at the C4CT Concussion Awareness Conference at the United Nations. The same mental toughness and competitive spirit that she learned on the field serves her well when she's put in situations that may be intimidating or uncomfortable.
"From my trainers to coaches to relationships with fellow athletes in the U.S. and abroad, my experience in being in the minority has emboldened me to embrace opportunities that others may shy away from," she says.