A radical new approach to raising cattle helped fourth-generation rancher Cory Carman save her family's land.
Twelve years ago, Carman Ranch, a 3,100-acre cattle-raising operation in Wallowa Valley, Oregon, was struggling; the grass, fast receding, barely supported the 300-animal herd. So Cory Carman convinced her family to turn to holistic ranching, a risky approach that involved eliminating chemical fertilizer, minimizing irrigation, and moving cattle methodically—keeping them in one place just long enough to munch the grass tops and drop fertilizing waste.
Today, the grass on Carman Ranch grows thick. It supports 67% more cattle, and Carman's organic beef sells at a 10% to 30% premium. Over kitchen tables and at cattle conferences, Carman educates other ranchers about the benefits of holistic land management. "They're giddy about the potential," she says. "It's about getting more nutrients into the soil and getting more out of their ranches in return." —Corie Brown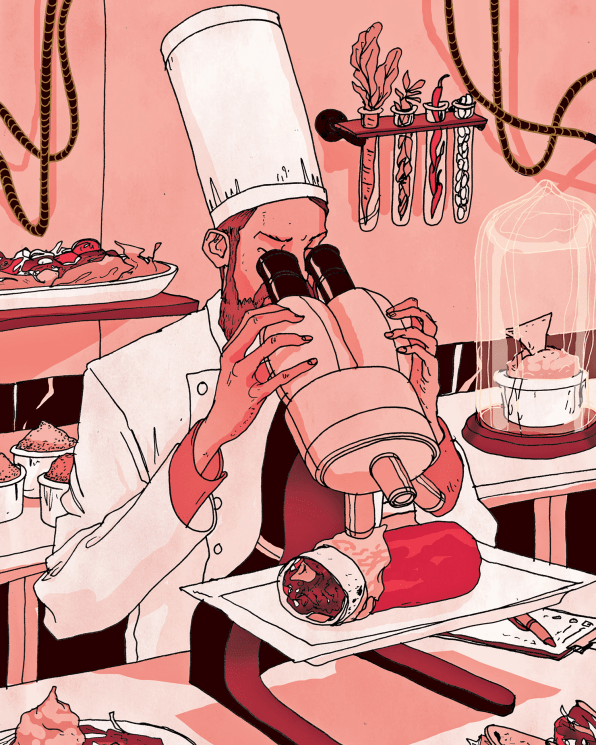 Food-safety expert Mansour Samadpour, president of IEH Laboratories, is helping the burrito chain recover from a food-poisoning outbreak.
Is it okay to eat at Chipotle again?
It has been okay. When any food company has an outbreak, it ends. [At Chipotle] we added a finished-product testing program for all of the high- and moderate-risk items, like raw produce. Some items will be immersed in boiling water for five seconds, which gives a 99% to 99.9% reduction of microbes. The idea is to have a net in place when one safety measure fails.
Chipotle will now prep some veggies in regional central kitchens, an approach taken by many fast-food chains. Does it have to abandon its locally sourced ethos to reduce risk?
It's quite possible to work with local producers and serve safe food. There's a commitment to bringing local producers to the same level of food safety as national producers.
Are there any current trends that could impact food safety?
More companies are serving organic, natural food, but that doesn't make it safe: Microbes are organic and natural. It's better to set up systems properly in the beginning, rather than have to deal with an outbreak. Food safety is a moral obligation. —J.J. McCorvey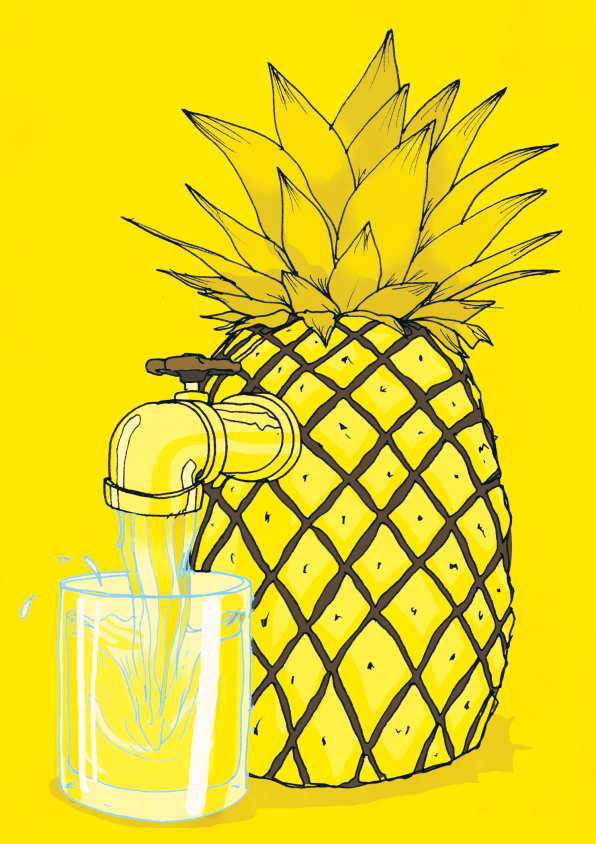 Kara Goldin
Founder, HINT WATER
As soda giants grapple with plunging sales and consumers hunt for healthier options, beverage companies like Hint Water are finding ways to juice up old-fashioned H2O. Hint offers 23 varieties of fruit-tinged drinks (crisp apple, blackberry, etc.) and uses only fruit oils to add flavor—no sugar or artificial sweeteners. Starting Hint "was really a health initiative versus launching a beverage company," says Kara Goldin, who is beginning to incorporate health-focused interactive videos and content into Hint's offerings. Customers are gulping up her products: The company expects to become profitable this year after hitting an estimated $80 million in sales in 2015, which is nearly double its 2014 revenue. The brand's brightly colored packaging is now a familiar presence at Whole Foods and other major grocery chains, and a recent expansion into caffeinated water has also helped drive sales (not to mention buzz). —Sarah Lawson
Nick Green and Gunnar Lovelace
Co–CEOs, THRIVE MARKET
Ecommerce site Thrive Market sells high-end natural products at 25% to 50% below market rates. Since it launched in 2014, it has raised $58 million in funding and attracted more than 195,000 members who pay a $60 annual fee. "People don't join just for low prices and home delivery," says co–CEO Gunnar Lovelace, who runs the company with Nick Green. "They trust the quality of our products." Thrive is eager to spread its healthy-food message—and not just among the wealthy. For every new customer, it donates a membership to a family in need. —Claire Dodson
Megan Miller and Leslie Ziegler
Founders, BITTY FOODS
When a United Nations report heralded insects as the most sustainable source of protein, Megan Miller and Leslie Ziegler set out to make crickets a palatable meat alternative. Bitty Foods has developed everything from cricket flour (a nutritious blend with 28 grams of protein per cup) to Chiridos, which are air-puffed chips made from crickets, lentils, and spices. With Chiridos due to land in U.S. stores later this year, Ziegler hopes that consumers are feeling adventurous. "People just need to try it," she says. "Any hesitation is usually erased after a taste." —Kim Lightbody
Danielle Gould
Founder, FOOD + TECH CONNECT
In 2010, when many farmers and chefs were still depending on fax machines and handwritten invoices, Danielle Gould founded the networking platform Food + Tech Connect. The goal: unite food producers with digital creators through meet-ups and weekend-long hackathons. Thanks to connections made through F+TC, more small-scale producers are selling via online marketplaces and developers are creating cloud-based systems for restaurants. "We're teaching people to prototype solutions," says Gould. "It's exposed everyone to new ways of thinking." —Anya Hoffman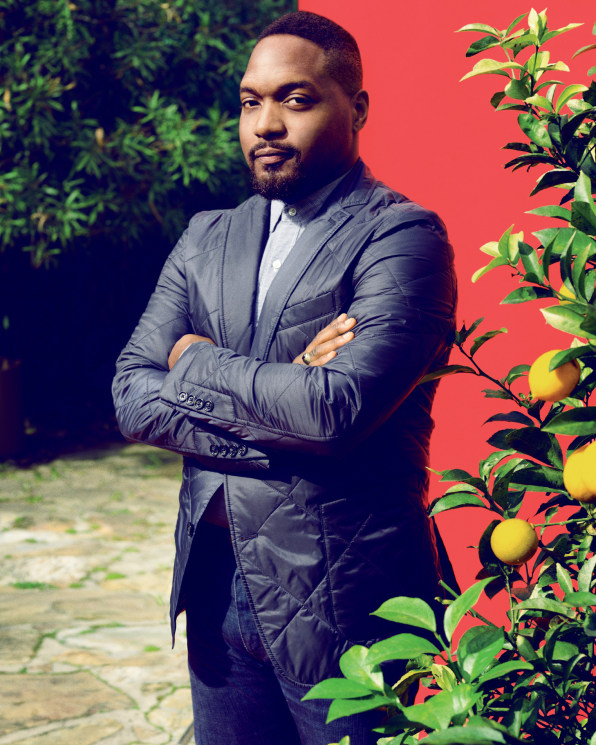 How Bryant Terry, chef in residence at San Francisco's Museum of the African Diaspora, is working to lower disease rates in food-insecure communities
Make it drool-worthy
"People think of vegetarian and vegan food as bland," says Terry. "I want to prove that a meal without meat can be amazingly satisfying." His four cookbooks, including the 2014 hit Afro-Vegan, have earned a devoted following via recipes such as creole-spiced plantain chips and
tofu po'boys.
Get their hands dirty
In 2002, Terry founded b-healthy, an after-school program in New York that taught kids how to grow and cook fresh food. "They were trying food they wouldn't have in any other circumstances, just because they made it," he says. This spring, Terry will launch similar programs in San Francisco and Oakland.
Build a community
At the museum, Terry hosts dinners designed to start conversations with people of color about "real-food" diets. "I'm not saying everyone should be vegan," he says. "But for health reasons, everyone should eat more from-scratch meals. A plant-based diet is a tool for addressing the public-health crisis around food." —Nikita Richardson