What does a fast-food juggernaut do when customers no longer seem to be lovin' it? It listens to what they really want—which, as it turns out, is hash browns and hotcakes.
Since launching an all-day breakfast menu at 15,000 of its 36,000 locations last October, Mickey D's is the most profitable it's been in three years, revealing a 6% jump in U.S. sales in Q4 2015. The brighter outlook comes just one year after the burger chain brought in CEO Steve Easterbrook to restore the Golden Arches to relevance amid consumers' increasingly selective eating habits.
But McDonald's isn't resting on breakfast. To help sustain the growth, it's become focused on improving customer experience, experimenting with tech-infused store concepts and unveiling new eco-friendly packaging that sports bold and colorful lettering in an ongoing effort to catch up to more savvy competitors. Can McDonald's finally attract a new generation of noshers? Or will two-for-$2 value meals lose their appeal?
Milestones After resolving a handful of food-safety scan­­dals in China, McDonald's is opening 150 of its "Create Your Taste" custom-burger locations in the region in 2016 after much success in the United States.
Challenges While sales are up, store traffic continues to decline with the number of McDonald's visitors dropping by 3% in 2015.
Buzz Positive
"What our customers are expecting from us today versus 15 years ago is changing."
— Matt Biespiel, Senior director of global brand development, McDonald's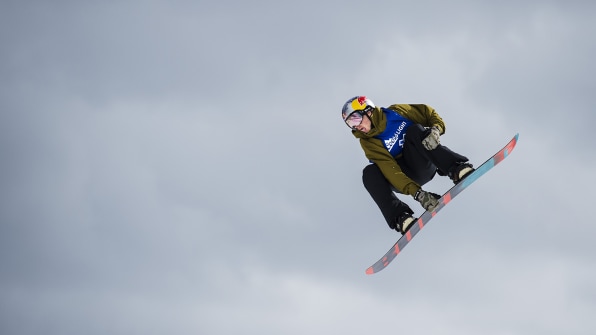 Milestones For the 2016 Winter X Games, ESPN partnered with Intel to install its Curie sensors in contenders' snowboards, enabling the sports network to display real-time data like acceleration, altitude, and rotation during events.
Challenges ESPN, which accounts for 32% of parent company Disney's reve­nue, has lost 7 million cable sub­scribers within the past two years.
Buzz Negative
"We ask the Big 3 to step up and start competing on the fundamentals—product and service."
— Sir Tim Clark, President of Emirates Airlines, in Arabian Business op-ed
Milestones Starting in March, the Dubai-based, government-owned Emirates—recently ranked the world's most valuable airline—will operate direct flights to Panama, which officials say will boost trade relations between countries in the Middle East and Central America. At 17.5 hours, the flight will be the world's longest.
Challenges Amid growing concern surrounding the Zika virus, Emirates is offering refunds to ticket holders traveling to Latin America through April. Additionally, rivals in both the U.S. and Europe are pressuring regulators to cut subsidies to Persian Gulf carriers, claiming that they are monopolizing international travel.
Buzz Positive
Milestones While Google and the auto industry are focused on driverless cars, Baidu recently announced plans to put AI–equipped buses on the road by 2018 in collaboration with BMW. If early tests go well, the Chinese tech company expects to mass-produce the buses by 2020.
Challenges Tens of thousands of Chinese users are boycotting the company following allegations that Baidu-run illness-support forums have become hubs for companies looking to advertise dicey medical services and clinics.
Buzz Positive
Milestones NASA renewed its commercial resupply contract with SpaceX, ensuring that Elon Musk's orbital-transport venture will continue to deliver provisions to the International Space Station through 2024.
Challenges Less than a month after achieving a vertical rocket landing, SpaceX failed to land its Falcon 9 rocket on a barge during a January test, resulting in a widely covered explosion. Meanwhile, Jeff Bezos–owned Blue Origin is proving to be a worthy competitor.
Buzz Neutral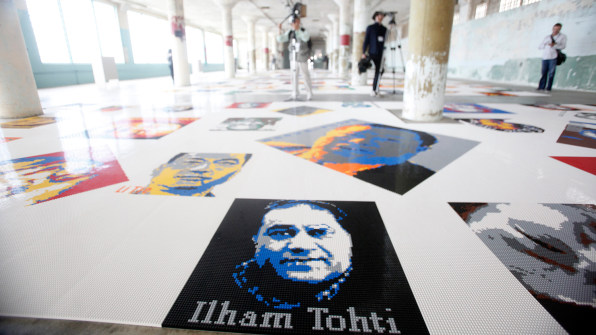 Milestones Facing public outcry after it refused to sell Legos to Chinese artist and dissident Ai Weiwei, the world's largest toy maker announced that it will no longer require buyers to disclose why they're purchasing its bricks in bulk. In the past, the company actively tried to curtail political uses of Legos.
Challenges German regulators levied a $145,000 fine against Lego after an investigation found that the company threatened to stop selling to toy stores that attempted to mark down its products in 2012 and 2013.
Buzz Neutral
Milestones In partnership with the online ad firm Rubicon Project, Zynga recently announced plans to develop political native ads that will allow 2016 presidential candidates to target voters within mobile games like FarmVille and Words With Friends.
Challenges The gaming company reported a
$47 million loss in Q4 and continues to hemorrhage daily active users, reporting a 24% year-over-year decline in players.
Buzz Negative
"Gilt is cool. It's got a real millennial following. Together we'll create this power couple."
— Jonathan Greller, President of Hudson's Bay Co. Off-Price
Milestones In January, flash-sale startup Gilt Groupe was acquired by Hudson's Bay Co., the owner of high-end retailer Saks Fifth Avenue. Gilt will be combined with Saks Off 5th, a discount spin-off,
to further boost Hudson's e-commerce offerings.
Challenges Once valued at more than $1 billion, Gilt Groupe was sold for just $250 million in cash—less than the total amount of venture capital it raised.
Buzz Neutral
Milestones The concert giant will sell tickets for and produce Rihanna's upcoming world tour in support of her long-delayed album, Anti. The global megastar will play 67 shows in North America and Europe through August.
Challenges Live concert tracker Songkick is suing Live Nation (and its subsidiary, Ticketmaster) for allegedly monopolizing the ticket-sales market.
Buzz Positive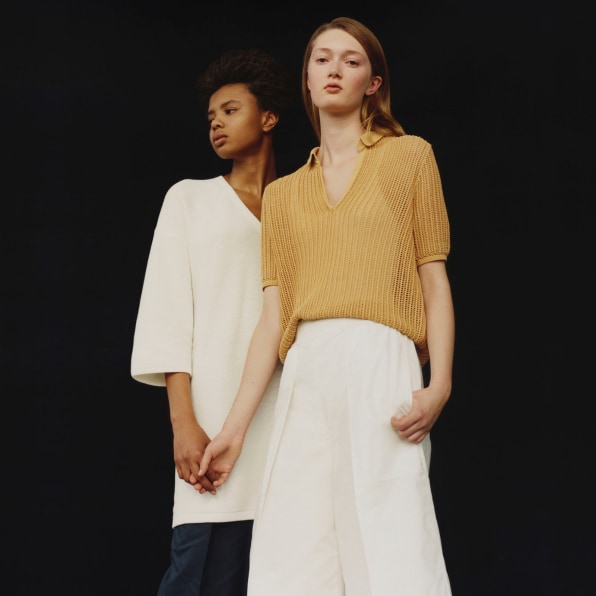 Fast Retailing Co., the Japan-based parent of basics clothing brand Uniqlo, is one of the largest fashion companies in the world. Still, Uniqlo's grand ambitions to conquer the United States—in 2012, it hoped to open up to 30 stores per year—have stalled, the second time the company has tried and struggled to win over Americans.
"We aim to make Uniqlo essential to every American life."
— Justin Kerr, Chief merchandising officer, Uniqlo U.S.
In fact, while rivals Zara and H&M have thrived in the U.S., Fast Retailing has opened just 45 Uniqlo American outposts and earlier this year lowered its earning predictions 10% after an unseasonably warm winter. (Uniqlo typically generates millions annually from its innovative line of heat-retaining textiles.) To stanch the loss, the retailer plans to push up the release of its spring clothing line.
It won't matter if Fast Retailing stocks Uniqlo stores with new clothing, though, if it can't get more customers in stores to buy it. To that end, Uniqlo is opening flagships in urban centers—like Chicago and Denver—and recruiting managers from its Asian stores, which are thriving. In the meantime, the brand might have to accept that becoming a household name in the U.S. will be a much more long-term endeavor.
Milestones In February, Uniqlo brought a popular collection of clothing designed for Muslim women stateside.
Challenges Fast Retailing Co.'s international unit, which includes its U.S. stores, reported a 14.2% drop in operating profit.
Buzz Negative