A new doll is based (literally) on the average 19-year-old man instead. Using CDC data, a researcher at the University of Michigan turned the measurements of the average young American male into a 3-D model. Lammily, a startup that makes realistically proportioned dolls, used those same measurements to design the new doll.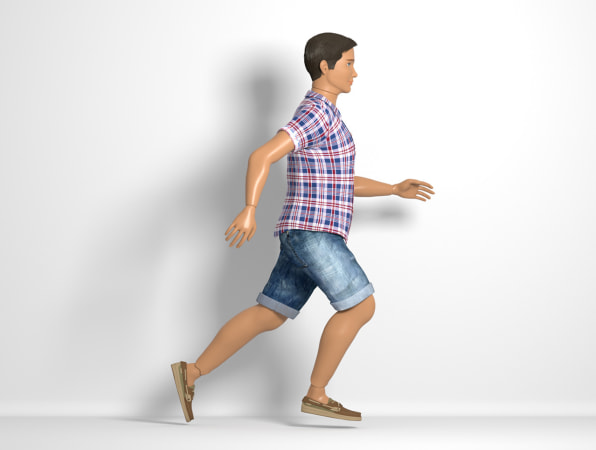 "I feel male body image is the kind of thing that men don't talk about," says Nickolay Lamm, founder of Lammily. After Lamm made a realistic version of Barbie, he started getting requests for a realistic Ken.
"Women experience beauty standards on a super-high level, which men will never get to experience," he says. "But at the same time, I feel there's pressures on men in terms of how tall you are, how much hair you have, how much muscle you have . . . As men, you're not supposed to care about your image as much, but that doesn't mean those pressures aren't there."
Lamm felt those pressures himself in high school, when he exercised obsessively to try to bulk up, but ended up losing too much weight instead. "I'm not a tall guy, so I'm like, hey, at least I'll have a six-pack—that'll be great," he says. "But it didn't work out too well at all."
The experience served as inspiration when he created the first realistic doll, and now he's hoping that the new doll might have some positive impact on little boys. "If there are realistic boy dolls out there—right now, they're very muscular—I feel that can perhaps give boys a realistic portrayal of men before they get involved with social media, Instagram, where they see all these muscular guys," he says.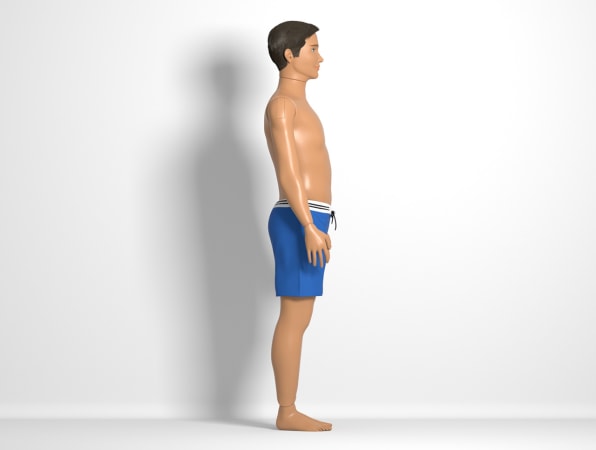 It might also inspire some change in the original Ken. After the success of the first Lammily doll—which sold 20,000 dolls in a crowdfunding launch alone—Mattel came out with four new Barbie body types in January 2016, including a "curvy" Barbie.
Lamm thinks the launch wasn't coincidental. "They say they've been working on it for two years, but if we objectively look at the history, two years ago is when they were releasing the Sports Illustrated Barbie," he says. "I know I'm very biased. But okay, we did the crowdfunding campaign. We got a ton of media attention. I find it hard to believe that they completely ignored what we did. I feel like they looked at what we saw, and it was a no-brainer for them."
Though he applauds Mattel's new dolls, he also thinks they're not quite realistic yet. "If I look at curvy Barbie, her feet are tiny, her hands are tiny, her neck is still very tall, and she has a ton of makeup. I actually measured her waist-to-hip ratio, which is .69, so her legs are super tall," he says. "It's almost like I'm holding the doll, and the doll is still saying, 'Hey, you still have to be sexy.'"
Lammily will launch a new African-American doll in a couple of months, and others will follow. "It's just going to be more innovation in the realistic dolls space, because how does Lammily compete against Mattel? I feel it doesn't compete. It just creates things that they're never going to do anyway," he says. "For me it's always about constant product innovation in the emerging realistic doll space."
The new male doll launched today in a crowdfunding campaign.