Good decision making is a critical skill at any stage of a career. But it's not easy to master. Studies have shown that it's a complex process that involves evaluating both cognitive and emotional responses to figure out the right way to go. Experts believe the best decision making happens somewhere between research and careful thought and trust in the gut.
There's also a bit of secret sauce, as Dave Girouard, CEO of personal finance startup Upstart, shared with us in a previous article: "All business activity really comes down to two simple things: making decisions and executing on decisions. Your success depends on your ability to develop speed as a habit in both."
How does decision making happen at the most successful companies? With a leader who drives the process efficiently and effectively. Looking over the list of the 50 highest rated CEOs, for instance, shows that not only do these good leaders share a very clear vision for their company, they can also motivate their workforces by communicating how all employees play a pivotal role in reaching company goals, that is, by making good decisions.
Fast Company took a look at the decision-making process of a few well-known CEOs to tease out some of their best practices. Here's what we found:
Girouard previously extolled the virtue of speed in decision making. He noted that the first step to greasing the wheels of the decision-making progress is to begin by calculating the time and effort each decision is worth, who needs to have input, and when you'll arrive at an answer. It's something Girouard observed in action when he worked with Larry Page and Sergey Brin at Google. He explained:
In my many years at Google, I saw Eric Schmidt use this approach to decision-making on a regular basis—probably without even thinking about it. Because founders Larry Page and Sergey Brin were (and are) very strong-minded leaders involved in every major decision, Eric knew he couldn't make huge unilateral choices. This could have stalled a lot of things, but Eric made sure that decisions were made on a specific timeframe—a realistic one—but a firm one. He made this a habit for himself and it made a world of difference for Google.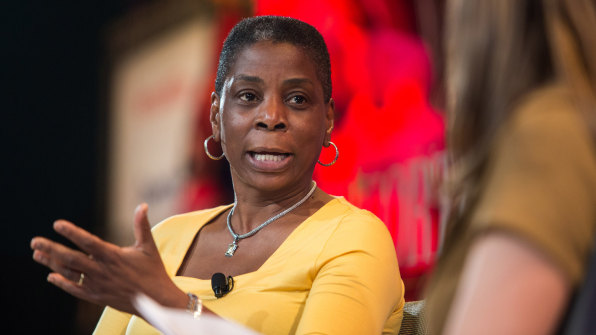 Burns became the first African-American woman to lead a U.S. company of the size and influence of Xerox. Along the way, she's had to redirect the focus of a business built for a bygone era.
In an interview with Triple Crown Leadership, Burns pointed to the customer and innovation as the guiding principles of decision making at Xerox:
When we have to make a decision that is not clear, or that is a jump-ball decision, we use two things to guide our decision making. One is a customer-based approach: making sure we know about what their pain points or problems are. The other one is innovation: Can we apply some technical or process innovation to this problem to help us solve it?

We don't want to compartmentalize people's expertise based on their internal organization alone. We try to give individuals parity–-equality-–in the discussion. In our leadership team, I expect all of them to check at the door their function as the primary thought process by which they give me input. I expect them to think more about the customer, competitors, employees, and shareholders. So, I give everyone parity to speak about an issue.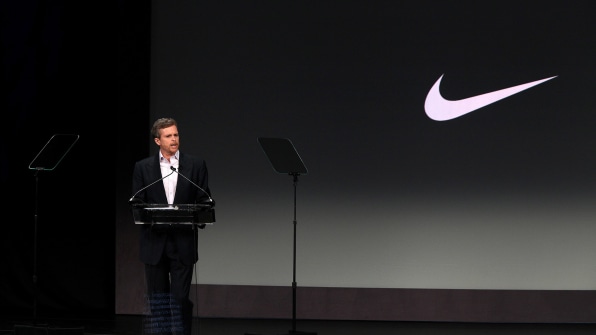 In an interview with Fast Company, Parker noted that Nike is an idea-rich organization with lots of opportunity. Picking the right thing to develop is therefore an exercise in editing.
"The ability to edit and amplify is so critical," Parker told Fast Company when its research and development group had 350 ideas to whittle down.
You can't always predict the winners. I end up asking a lot of questions, so the team thinks things through. I don't say, 'Do this, do that.' I'm not a micromanager. I don't believe in that. My father, when I was growing up, would say to me when I had to make a decision, 'Well, what do you think?' And I'd say, 'Well, I think this.' And he'd say, 'That seems like a good idea.' And over time, I started picking for myself. I didn't need to go to him. At Nike, we have incredibly strong people. They know what to do.
Nguyen is in charge of a digital media company with revenues in the hundreds of millions of dollars that reaches 79 million people each month. To continue building on BuzzFeed's success one article at a time, Nguyen told us that she relies on more than just data and algorithms.
You have to use a lot of intuition and a lot of creativity, and the data is one part of the input you take in to think about why this could do well, why do people share it. The data never tells you why anything happens. Data will tell you, if you're very lucky, what happened.

Reading comments is often a very good barometer—you can't only use comments, you can't only use data, you can't only use anything. You can't only use your own intuition, either. It has to be all of those things you use.

Which is why for us, publishing volume is actually really important. It's not that we want to crank stuff out there for no reason at all. The more you publish, the more opportunities you have to look at things that are happening, read comments, have a new hypothesis, test a hypothesis. And if you can do that relatively quickly, then you remember what you were testing.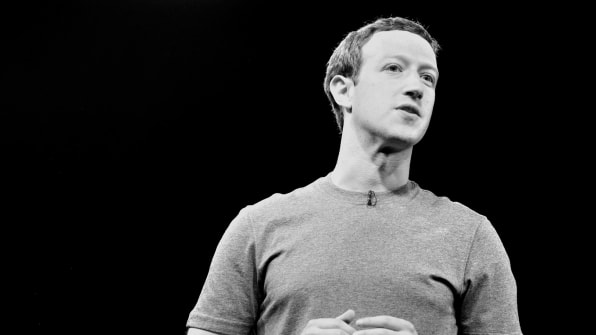 In a recent report for Fast Company, Harry McCracken asked staffers of Facebook how their leader has pulled off some of the company's recent major achievements.
I don't hear a lot of anecdotes about him swooping in and personally making genius-level decisions that suddenly changed everything. Instead, they praise his inquisitiveness, persistence, ability to deploy resources, and devotion to improving Facebook and himself. He has a knack for carving up grand plans into small, doable victories.

"Most of our conversation was about long-term strategy, and then we'd backtrack from there to what we should do over the next month," says Bret Taylor, who worked as Facebook's CTO from 2009 to 2012 and who was at the company when it corrected course after a famously bumpy first attempt at putting the service on smartphones. "It's one of the main reasons why Facebook is where it is today."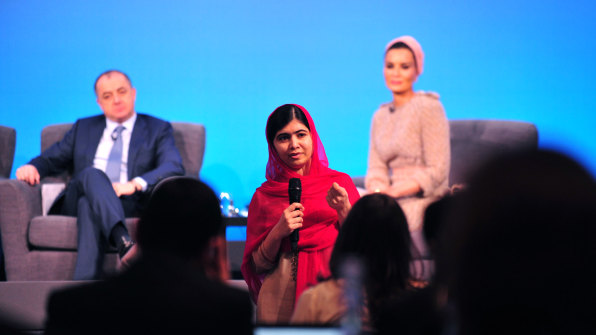 "Malala intuitively understands that she won't be able to help if she assumes she knows exactly what they need," writes Camille Sweeney and Josh Gosfield in Fast Company. Sweeney and Gosfield point out that no individual can know everything, and leaders can't make good decisions in isolation.
The coauthors of The Art of Doing recognized that Yousafzai's decisions for her organization are led by asking women in developing nations questions that are too often answered for them by others such as, "What do you need? and "What can I do for you?"
Because she's become an adept listener, Malala has developed a brain trust of young local activists. They keep her informed of their ideas and their progress. And for her part, Malala uses her powerful infrastructure—the fund's blog and social media and her high-powered global connections—to amplify their voices, getting their messages out, and raising money to support their efforts to bring educational opportunities to their communities. Knowledge is power, and those who listen will always know more than those who don't.