Rewind a few years and you'll notice an interesting pattern between the nominees for the Spirit Awards and the Academy Awards: There's consistent overlap in the major categories.
This year, Carol, Spotlight, Brie Larson, Cate Blanchett, and Rooney Mara are all up for both Spirit Awards and Oscars. Last year, Birdman, Julianne Moore, Patricia Arquette, and J.K. Simmons scored back-to-back wins in their respective categories. And the overlapping just goes on.
Nominations for the Spirit Awards have always been released well in advance of the Oscar's coveted role call, with the ceremony taking place just before "Hollywood's biggest night." It could be chalked up to coincidence–it's not as if the Academy is always so gracious as to bestow gold statues to mega blockbusters instead of arthouse darlings. However, one could argue that over its 30-year history, the Spirit Awards have become a tastemaker for the Hollywood mainstream–the resident millennial as the harbinger of cool to the older and out-of-touch.
"We come out with our nominations before the other big award shows–I'm not saying they're copying us, but they are chronologically following us," says Josh Welsh, president of Film Independent. "I think we do play a role in the bigger ecosystem where we're a curator. We're well-known for discovering new talent and helping to cultivate that talent."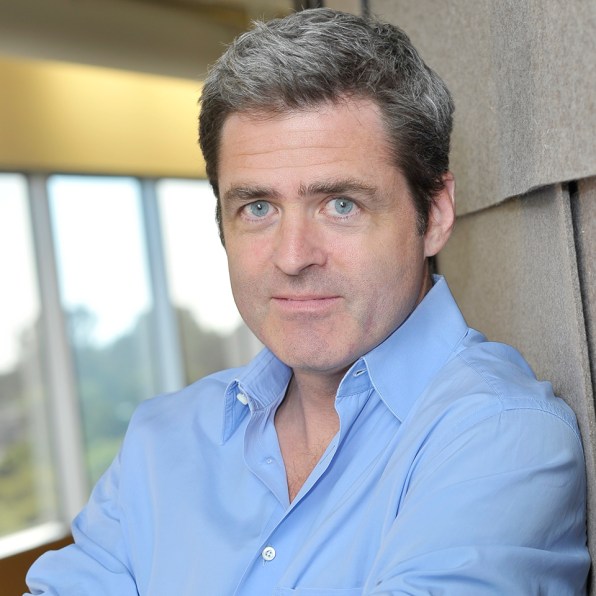 Film Independent is a membership-based, nonprofit in charge of the Spirit Awards and the Los Angeles Film Festival, as well as a host of year-round programs and initiatives geared toward developing new talent within the independent film community–and Hollywood has been taking note.
"We're supported by the studios–we have great relationships with them. A lot of companies come to the Spirit Awards, they come to the [L.A. Film Festival]–they want to see who's coming out of our labs. That's something I love when it happens, but that is not our mission," Welsh says. "We're not here to feed the studio machine. We're here to support artist-driven filmmaking."
That "artist-driven filmmaking" is where Film Independent is picking up mainstream Hollywood's slack. Studios have steadily widened the chasm between blockbusters and, essentially, everything else. Doubling down on sure bets–those franchises, sequels, prequels, and remakes–has cleared the way for distributors like Netflix and Amazon to snag the wares of new filmmakers who don't necessarily have a bloated budget to realize their project, but have an authorial voice and view of life through an alternative lens.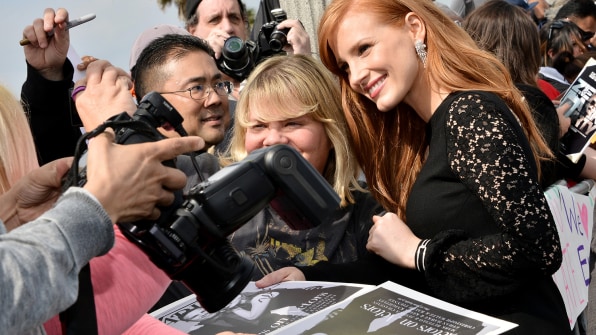 "What we look for at the Spirit Awards is original, provocative subject matter–films made from an economy of means. The most important thing is that the filmmaker took whatever resources they had and got it up on screen–if it's a $20,000 movie or if it's shooting with an iPhone," Welsh says. "Artist-driven filmmaking is not filmmaking by committee–it's filmmaking that has a distinct, human voice to it."
Welsh is ensuring Film Independent will continue to broaden its reach and curate/develop quality films and filmmakers by welcoming the burgeoning creator's space with not necessarily a hug but more like a firm handshake. The barriers for entry into filmmaking have never been lower. Director Sean Baker's Sundance hit and Spirit Award nominee for Best Feature Tangerine was shot on an iPhone. However, not every smartphone feature film will turn out like Tangerine.
"Part of what we do is getting filmmakers to slow down. It's easy to rush into production prematurely without fully having your plan in place or knowing what you're trying to do," Welsh says. "That entrepreneurial impulse is great, but it can lead to somebody making a film that they haven't thought through how they're going to reach an audience or what the best version of the film is or maybe even what the appropriate budget is."
Film Independent's grants and labs are designed to groom new (and often rough) voices. It's not enough to be able to circumvent traditional means of making a movie–it's about what you say and how you say it.
"The most heartbreaking thing is when someone has a pretty good script and they go out and make it and you're like, 'Oh, god–this film is not going to do what they want it to do. It could've been exceptional,'" Welsh says. "I know this is such a cliché, but you've got to get you script into the absolute best shape before you go make it. Because if the script isn't there, you're going to be fighting the whole way to make your film work. We do see a lot of films that are pretty mediocre that could've been so much better."
Seeking out fresh talent also means making sure that talent is, of course, diverse across the spectrum. Unmarred by the usual constraints of the Hollywood politics, independent films are generally considered to be more diverse in front and behind the camera. But even Walsh will admit the industry as a whole has a ways to go. If Film Independent is indeed a barometer for fresh storytelling that could find its way into mainstream Hollywood, then it's more important than ever for Welsh to push his mission stateside and worldwide.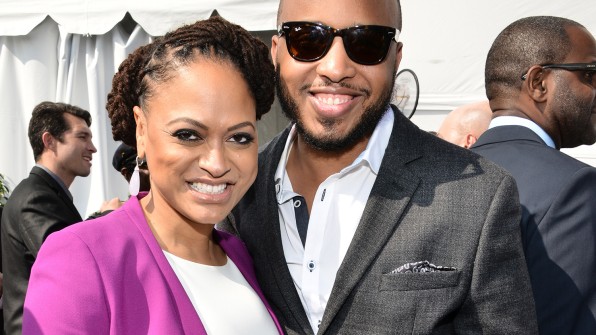 Project Involve is Film Independent's signature, hands-on program that targets up-and-coming film professionals from underrepresented communities, with graduates including the likes of Justin Simien, director of Dear White People, and producer Effie Brown. Film Independent is also launching a new program this summer to extend its reach on an international scale. Global Media Makers will host workshops in L.A. for film and television creatives from Lebanon, Morocco, Turkey, Egypt, and Jordan.
"The fact that these diversity statistics come out every year and they're virtually unchanged means the industry is not making any progress here despite the constant conversation around it. It's very frustrating and I feel like we need to commit more to promoting this program and other programs and get these people the the kind of work they should be doing," Welsh says. "But as tough as the film business is, as hard as it is to break into independent film, there are more and more people who want to be storytellers and who respond to this type of filmmaking."