A new report from the U.S. Department of Commerce found that women-owned businesses have a 21% less chance of winning a federal contract than otherwise similar companies. This despite a multi-year initiative of the Small Business Administration (SBA) that has failed to meet its goal to help women-owned businesses win a minimum of 5% of federal contract dollars.
The closest it came to meeting that goal was in 2014, when it reached 4.7%, up from 3.2% in 2005, and before the SBA implemented the Women Owned Small Business (WOSB) Federal Contract Program, which went into effect on February 4, 2011, according to the report.
Women-owned businesses are those with at least 51% female ownership, and they are a big part of our economy. Recent analysis from the National Women's Business Council based on census data shows that women-owned firms currently make up 36.2% of all non-farm businesses, generating $1.6 trillion in total receipts (everything the firm takes in payment). That's up from 29.6% in 2007.
But they still lag behind businesses owned by men. A 2014 Senate Committee report on small business and entrepreneurship found that there are significant barriers to women's entrepreneurship. In addition to not winning government contracts, women don't have fair access to capital. Only 4% of the total dollar value of all small business loans goes to women entrepreneurs.
The Federal Contract Program was designed to give women-owned companies a better shot at getting government contracts, by making them eligible for no-bid contracts–in contrast to those that required bidding, where they could be priced out by established firms with more resources. This measure has already been in place for minority-owned companies and those that have been designated as economically disadvantaged. The 2014 law was designed to not only help women-owned businesses win projects, but also gain experience needed to be fairly considered to gain other contracts.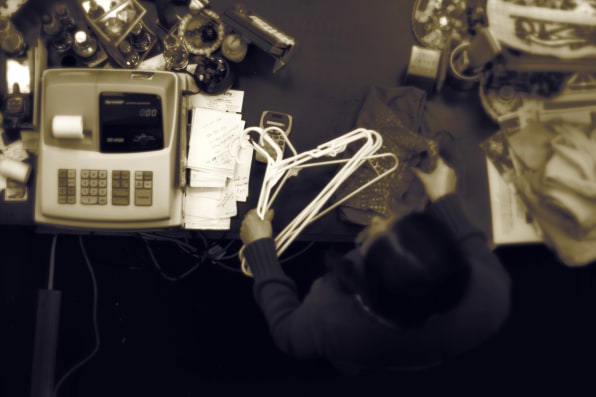 One of the trends the Commerce Department's economists uncovered by analyzing more than 600,000 companies in over 300 industry categories was that those firms winning the contracts tended to be older and larger.
The report indicated that women-owned businesses are smaller than others and haven't been established for as long, compared to other, similar firms. Indeed, many women-owned businesses are sole proprietorships and have average revenues below $200,000, according to data compiled from the census and the SBA, as analyzed by Nerdwallet. And those revenue numbers were taking from companies in metro areas where the business climate, local economic health, and financing opportunities were especially favorable to female entrepreneurs.
Overall, though, the economists noted: "Even when controlling for firm characteristics, including firm size and age, women-owned businesses are less likely to win contracts than otherwise similar businesses not owned by women."
Margot Dorfman, CEO of the U.S. Women's Chamber of Commerce (USWCC), tells Fast Company that while Congress has provided the tools necessary to help legitimately women-owned firms secure access to federal contracts, they're still at a disadvantage. "Unfortunately, the Small Business Administration is not adequately employing the tools and verifying that firms securing contracts are women-owned and small," she says.
One way Dorfman says the USWCC is trying to equalize opportunities is by having secured the commitment of Congress to end self-certification of women-owned firms. Getting rid of this "much-abused" provision, she says, "brings greater assurance that firms securing contracts that are set aside for legitimately women-owned firms are, in fact, women-owned."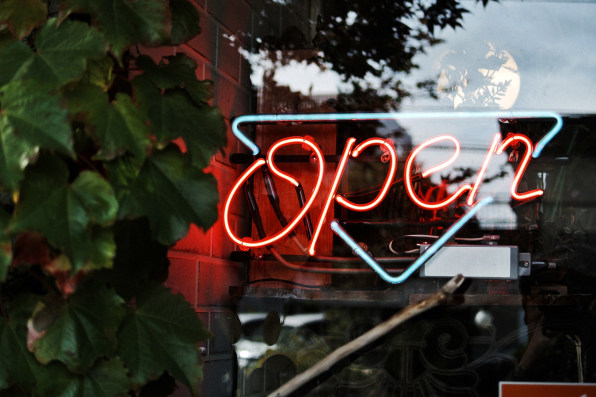 Dorfman says the USWCC recently submitted a 19-page document of regulatory comments to the SBA regarding how it implements the congressional mandate to end self-certification.
The statement indicates that there hasn't been reliable data to prove that a business is 51% women-owned, and challenges the 4.6% figure that the SBA claims is the number of government contracts that have been awarded to actual women-owned businesses. "We believe the percentage awarded to women-owned small businesses (WOSB) to be, at a minimum, 50% inflated," the USWCC said in its regulatory comments.
That estimation was taken from documented issues of federal data and reporting on verification challenges within the WOSB program, according to the statement. The USWCC offered a comprehensive template for the verification process going forward.
Put simply, "Ending self-certification is the first step in ensuring truly women-owned firms are being awarded contracts," Dorfman says. "It will relieve the contracting officer's role as de facto certifiers, making it easier for them to use the program, thus boosting the chance of women-owned firms in accessing federal contracts."