I was a little early for my date with Dr. Neil Clark Warren, the founder and CEO of eHarmony. Recently out of a long relationship and somewhat despairing over the feasibility of long-term partnership, I did not see myself visiting his famed, marriage-oriented website anytime soon. I'd been doing a lot of left-swiping and right-swiping of late, and it was pretty compelling. And so I had an agenda for our interview: I was going to get Dr. Neil Clark Warren to try out the competition. I was going to get the 81-year-old founder of America's premiere marital-bliss brokerage to try Tinder.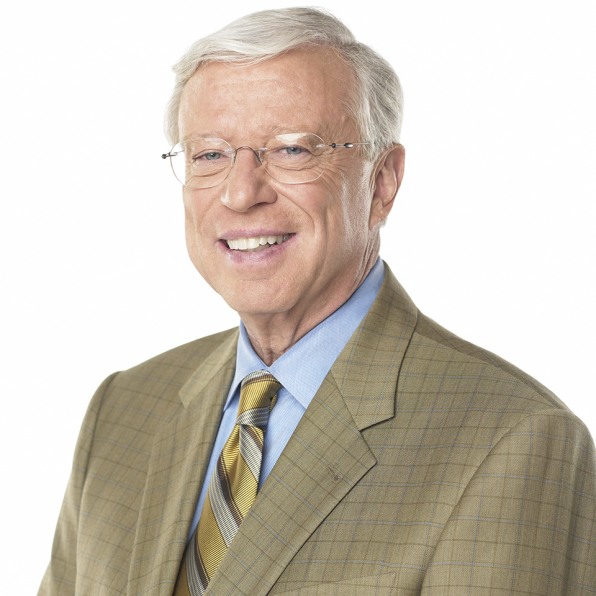 The first small wrench in my plan occurred when Dr. Warren showed up with his wife, Marylyn, who is two years his junior. The Warrens are the poster grandparents for long-term monogamy: A general air of peace, friendship, and goodness surrounds them on the eve of their 57th anniversary. Soon, they launched into the story of their early courtship and marriage. They met at Pepperdine; their relationship deepened when he studied for the ministry at Princeton ("dumb," he says now), and she was a United Airlines stewardess ("that used to be the hottest thing you could be"). They married at 22 and 24, have had three girls, and a bevy of grandchildren.
But in a sense, they simply got lucky. Most of their close friends have been divorced multiple times. And when they got married, Dr. Warren hadn't yet acquired all of his hard-earned knowledge about what makes a marriage succeed or fail. That came much later, in his second career as a psychologist; he witnessed in his work the ugly demise of countless marriages. And he came to feel that most of the marriages failed, not because of any specific wrongdoing on the part of one or another of the partners, but rather, the two simply hadn't been built for long-term compatibility across a variety of axes.
At 65, Dr. Warren decided to enter the business of prevention, rather than therapy, with eHarmony. EHarmony's "special sauce" is this: It measures your traits along those various axes (intelligence, attractiveness, adaptability, and so on), and only serves up potential partners representing a broad-spectrum match. (More scientifically minded than other dating sites, some onlookers still question just how scientific this all is, noting that Warren hasn't published in peer-reviewed journals, and eHarmony has a habit of cherry-picking its data to sell itself, like any business.)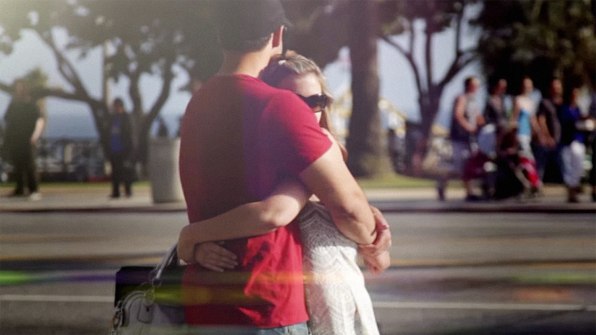 By now, at our lunch, the Warrens were going on about their courtship ("We were starry-eyed . . . "), and I was quickly losing my urgency to scandalize them with a glimpse of how young people actually date today. What's more, far from being the Pollyanna-like marriage thumper I'd suspected, Dr. Warren kept saying all sorts of surprising, interesting, resonant things. "I always used to say, if you're happy being single, you might want to think seriously about being single," he says. "I think there should be a lot more single people. As a culture, we're afraid of it."
The PR pitch that had led me to take this meeting was about how millennials were supposedly flocking to eHarmony in droves, but this seemed like news to Dr. Warren, and at any rate, he didn't seem to care. He was much more interested in people coming to eHarmony at the moment they were ready for it, whatever their age. "I think the individual has to get his own life worked out. Once you get your own life worked out, you're a free person! I think the date of marriage needs to get older and older." Anxieties about fertility were overrated: "Women have fertility at least through 40, and women are having babies in their 50s now. Get the career thing figured out first, and don't put that heavy burden on a relationship."
He went on: "If more people would synchronize their coming to eHarmony with having satisfied their pressing inner need to get their own work sorted out . . . " he trailed off. "Your work is central to your personal identity. Your marriage—that's important, too—but it's not as important as getting your identity sorted out."
But did the Warrens have their identities sorted out when they got married?
"No!" says Dr. Warren.
So would they go back and do it at all differently?
They would, in fact, it emerged—if they could be assured they'd end up with each other, since that panned out so well. But those early years of marriage were rough. Neil was finding himself, stumbling through the seminary, deciding he didn't like that. United Airlines policy at the time forbade married stewardesses (a policy Dr. Warren says was later defeated in a class-action suit), so Marylyn had her literal high-flying career truncated prematurely. If they could go back, delay marriage, and keep Marylyn in the air longer, relying on her paycheck (instead of parental handouts) while Neil found himself . . . well, they would.
By now it's inching toward 2 p.m., the cutoff time for our interview. Talk of how their early courtship was largely epistolary has reminded me of my initial goal, and I steer the conversation to Tinder's chatting function, which I'd found to be a robust and surprising feature of the app. I mention a conversation that rapidly grew with a Tinder match about how different schools of psychotherapy focus on either reason or emotion. I pull up the conversation on my app, in fact, to show them.
"You're telling me things I didn't know," says Dr. Warren. "I had no idea Tinder would allow that. I didn't know the system made it possible to get in that deeply . . . We think of Tinder as a sex site."
Oh, it's that, too, I assure him. But it could also be other things. More to the point, I say, more and more young people are forming relationships off Tinder before eHarmony can get to them. Maybe eHarmony could offer a product for Tinder couples who worry they've gotten involved too quickly, and want to fact check their compatibility?
"This risk is that if you get involved with someone on Tinder, you're gonna get hooked on that person," he says. "Once you get hooked, especially if you get sexually involved with them, that decreases objectivity enormously." In his decades of couples therapy work, including premarital counseling, it was nearly impossible to convince an ill-matched couple to break up, even when he saw clearly they were headed for disaster.
In one case, he tells me, he'd ventured to voice this opinion more or less explicitly. The woman cried. The man yelled, "Sweetie, I told you, nothing this guy could say would keep us from getting married!"
"I felt helpless," recalls Dr. Warren. In only two or three cases was he able to convince an existing couple to "open up to the data" about their incompatibility. It would be a great idea for eHarmony's algorithms to "get in before the glue hardens" on a Tinder-made relationship. "But I was never able to do that as a therapist. I probably had several hundred couples come to me for premarital counseling, but I only ever had three leave each other after talking to me."
I keep getting sidetracked from my mission in Dr. Warren's affable and discursive conversation, and 2 p.m. is drawing near. At last I come out with it:
"Would you want to try . . . Tinder?"
There's an uncomfortable silence.
Marylyn soon fills it with a question of her own: Am I worried about reports of a rise of STDs in metropolitan areas?
Neil, meanwhile, is thinking. "Because of my notoriety, the very fact that I would try Tinder would be viewed by a fair number of people as radical. I'm not against radical, but I want to think it over," he says. He digresses for a minute on the topic of how Tinder prioritizes only one "dimension of compatibility": mutual physical attraction. Could this hyped product really teach him anything?
"I want to make it very clear, I'm sort of tempted to try it out and understand it better," he says. "I don't want to be a person who closes down to data-driven experiences . . . " A few minutes later, my offer—and my open app—is still on the table, and Dr. Warren is still mulling it. Somehow we get on the topic of John Milton, evil, virtue, and Sunday school. "I'm at one with the church," he says at one point, adding that he sees my offer of taking Tinder for a spin as representing "dangerous, but potentially meaningful, ground."
Time runs out. Dr. Warren's relieved handler whisks him away.
The lunch date had been good, albeit unconsummated. And now I was left, again, alone.