The criticism of the gender politics in Lana Del Rey's music and image began at almost the same time as her career. Critics claimed that she was turning the clock back for women in music by fifty years with her image as a sexy, blank-slate male fantasy. There's certainly some truth to the notion that she's cultivated that image–but as her latest music video, for Honeymoon's "Freak," makes clear, it's not as simple as all of that.
The video, which was released just before midnight last night, stars Father John Misty–the former Fleet Foxes drummer whose driver's license says "Joshua Tillman"–as the latest in a long line of Del Rey's music video boyfriends. In the video, Tillman does what most of Del Rey's video boys do: he gazes upon her adoringly, acts devoted to her while she mopes, and looks okay under a heavy Instagram-style filter. They go out to nature, drop acid, and hallucinate a bunch of Del Rey clones to sway around with. They drink punch, enjoy the sunshine, wear flowing white clothing, and hang out by smoke machines. If Del Rey is interested in blank-slate fantasy figures, in other words, she's interested in them from all genders. (At the end of the video, she and Tillman are joined by the Del Rey lookalikes for an extended, five-minute underwater swim scene set to Debussy, because why not?)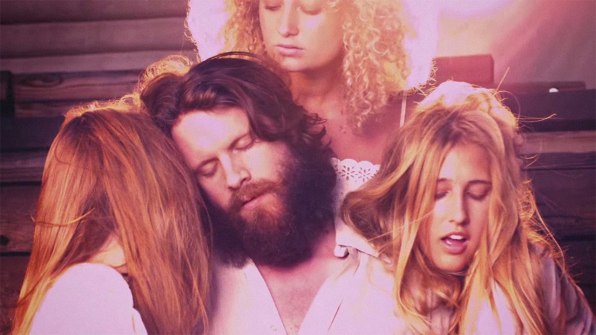 The 34-year-old Tillman is one of a long line of guys who've sublimated their own identity as creative, talented individuals in order to become blank-slate LDR Boys in her short career. Most prominently, the video for "National Anthem," from her 2012 debut Born To Die, had rapper A$AP Rocky take on a similar role. (In that video's meta-concept, Del Rey stood in for Jackie Kennedy, while Rocky was the JFK analog.)
Fashion model Shaun Ross–famous for being the first albino male fashion model–played the LDR Boy in the singer's short film "Tropico," which used music from her Paradise EP. (The film, which had weird religious themes, cast Ross and Del Rey as Adam & Eve figures who gazed adoringly at each other and posed under Instagram filters.) Mark Mahoney played the LDR Boy in "Shades Of Cool" despite being in his mid-50's.
Male model Bradley Soileau, who's been an LDR Boy in the videos for "Born To Die" and "West Coast," gets what the job of being the singer's imaginary boyfriend: He told Billboard that his job is to be the equivalent of a woman in a rap video ("most chicks in rap videos are basically hoes… and I kind of feel exactly the same," he said, describing himself as an "object").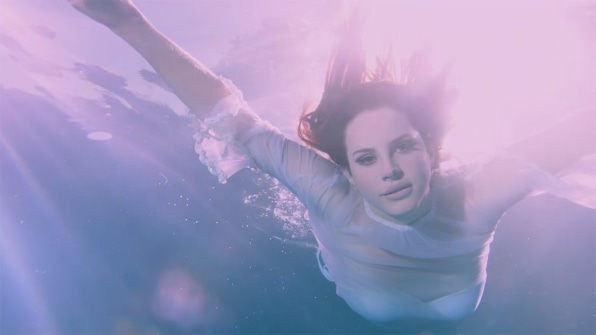 In "Freak," Tillman doesn't really do anything different from Rocky, or Ross, or Soileau–despite being a critically acclaimed songwriter and performer who draws comparisons to Townes Van Zandt and Nick Drake, he's just another boy to gaze upon Lana Del Rey. She might still be something of a image-based blank slate on camera, but in her world, so is everybody else.