Behavioral studies have long shown that known that reading stories to infants and children supports cognitive development (and you don't need science to recognize how much kids love hearing a story). But in 2015, the American Association of Pediatrics published a study that examined the quantifiable effects–which had not been studied before–concluding that "children from more stimulating home reading environments had greater activity in brain areas supporting narrative comprehension and visual imagery, which are important for both language and reading."
Of course, illustrations and art are a big part of children's books, and an aspect that kids with visual impairments don't get to enjoy. Now, a professor is developing a way to change that–by replacing sight with touch.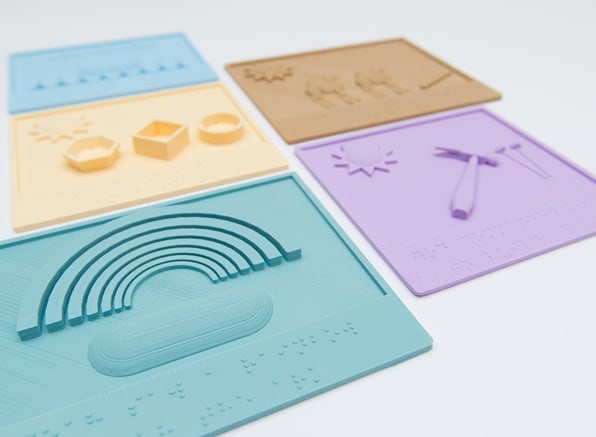 At the University of Colorado, Boulder, Professor Tom Yeh spearheads the Tactile Picture Books Project, a group of academic researchers and students that study how 3-D printing could be used to produce picture books for visually impaired children. The American Foundation for the Blind has already officially recommended that caregivers create tactile books for visually impaired children, but doing so can be a laborious process. The challenge for Yeh and his team, then, is creating software—essentially, 3-D modeling programs—that will allow anyone to design and print their own tactile books with relative ease.
In a study Yeh published in 2015, he argues that the existing supply of tactile books is slim and oriented to older readers. Meanwhile, digital fabrication can open the door to more variety in the tactile books and rapidly increase the titles available for visually impaired and partially sighted kids.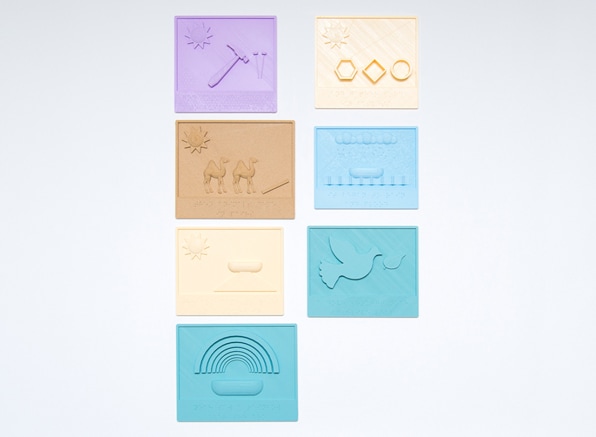 Yeh and his team are still refining their software and developing guidelines and recommendations for designing and making 3-D printed books, but have produced tactile versions of Goodnight Moon and Harold and the Purple Crayon—two solid tomes. Goodnight Moon features eight different raised illustrations, which are complemented with Braille and regular text; Harold and the Purple Crayon has 10 different raised illustrations that users print. Since all of the files are available to download free, the way they're bound depends on the user.
The Tactile Picture Books Project recently partnered with 3D Hubs—a network that connects people with 3-D printers to those who need to print something—on an edition of Noah's Ark. Caleb Hsu, a University of Colorado Student, designed the book, which is as enjoyable to experience by sight as it is touch and features Braille text along with raised and textured illustrations. The "pages" are more akin to small placards that you could hang on a wall.
"The process of designing these tactile pictures has been a rather humbling experience," Hsu said in a release. "In retrospect, I am struck by how deeply concerned the teachers for the visually impaired were with the individual needs of each child, because the creation of the tactile picture book for Noah's Ark required some relinquishing of my own personal agenda. Instead of making a model that was beautiful and interesting to a pair of eyes, I was learning to consider the needs of others in an attempt to make something useful and educational to a pair of hands."