Five years ago, in 2011, the first wave of the oldest U.S. baby boomers reached the common retirement age of 65. Since then, another 10,000 each day continue to reach this stage in their lives. The U.S. Census Bureau calculates that by 2020, 55.9 million people in the U.S. will be age 65 or older, and by 2030, that number will reach 72.7 million.
How will all these aging boomers thrive in the 21st century? According to many experts on aging, it's increasingly by staying in the workforce, at the very least on a part-time basis. As noted by Gallup in their "Many Baby Boomers Reluctant to Retire" report, "Nearly half of boomers still working say they don't expect to retire until they are 66 or older, including one in 10 who predict they will never retire."
Boomers don't consider themselves old until around 72 years of age, claimed a Pew Research Center study. And most long-held culturally and historically embedded notions about how to retire are quickly becoming outdated. Many boomers no longer see themselves playing shuffle board, golfing, fishing and generally relaxing for the remainder of their days. Plus, age-related scientists now posit that a life overly focused on leisure and passive entertainment could actually promote poor health.
A 2014 study conducted by the Rush University Alzheimer's Disease Center in Chicago points to living a life of purpose (identified as having a strong sense of meaning, which frequently comes from essential paid employment and/or volunteer work) as highly conducive to reducing one's susceptibility to stroke, dementia, movement problems, disability, and premature death. In short, full retirement is not a smart or healthy option.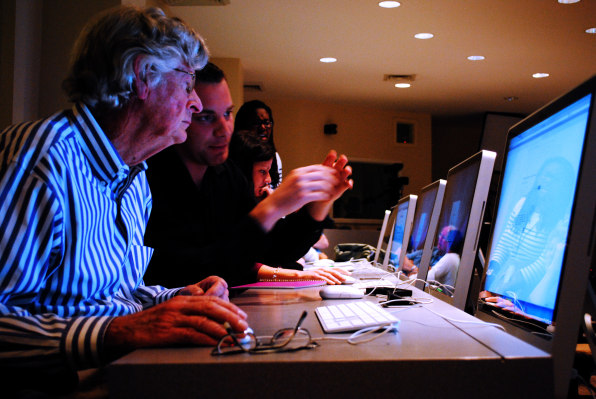 There is an expansive cottage industry that supports the opting-out-of-retirement boomer explosion. The AARP's Life Reimagined site, for example, features a large variety of services focused on assisting boomers with remaining active in the labor force. Since 2006, the growing Encore.org, an organization known for "advancing second acts for the greater good," has provided numerous services related to aging boomers, including "The Purpose Prize," awarded to more than 500 over-60 innovators who have brought their skills and talents to communities all over the world.
A service in Phoenix called Experience Matters is an example of how third-party business entities are bringing together boomers and nonprofit organizations. As noted on their site, "Sixty-eight to seventy-six percent of the boomer population is in a position both financially and physically to engage in meaningful volunteer or skilled service opportunities." Job sites that emphasize opportunities specifically for boomers are also a growing part of this promising cottage industry, with names like retirementjobs.com and retiredbrains.com.
"There are a lot of organizations all over the country that are coalescing around this working-longer theme and helping people figure it out," says Chris Farrell, author of Unretirement: How Baby Boomers Are Changing the Way We Think About Work, Community, and the Good Life. "People are using different phrases such as meaning and money, passion and a paycheck, and this notion of reimagining and rethinking."
"The big thing is that people are living longer," says Nancy Collamer, author of Second-Act Careers: 50+ Ways to Profit from Your Passions During Semi-Retirement and owner of an informational site for boomers called mylifestylecareer.com. "So you have a dynamic where people work in their primary careers for as long as 40 years, give or take, and then they could be looking at a retirement that lasts 30 years–that is a lot of years to fill and a lot of years to fund."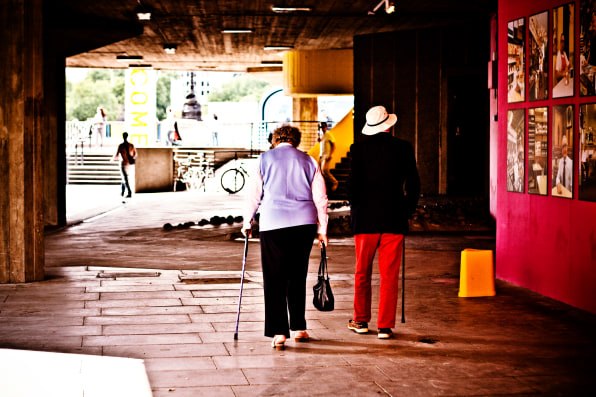 Paul Irving, editor of The Upside of Aging and chairman of the Milken Institute's Center for the Future of Aging, explained how a variety of challenging circumstances are often the root cause for boomers not retiring. "There are different reasons why retirement is changing," he said. "Many people have dramatically inadequate and in some cases no savings beyond social security. The increasing costs of health care and housing present a remarkable challenge. The opportunity to generate income for a longer period of time is not an elective for fun and interests. It is a need for resources and the opportunity to maintain an acceptable life."
According to a Fidelity Investment retirement health care cost estimate, "A couple, both aged 65 and retiring this year, can now expect to spend an estimated $245,000 on health care throughout retirement, up from $220,000 last year. The figure has increased 29% since 2005, when it was $190,000."
Overall, there's plenty to scrutinize and act on, both politically and socially, to ensure that the aging boomer generation gets the support they need to keep working productively. "More people are having conversations about it," Farrell said. "We do not have enough institutionalized offerings like phased retirement programs and flexible work schedules. There are a lot of laws that make it difficult for companies to rehire part-time, former employees. There is a lot of underbrush to be cleaned out so that it becomes much simpler for people to keep working."
"As a general matter, this is one of those great challenges we need to address as a society," Irving said. "Both as individuals and as a broader society, we should be encouraging it, enabling it, celebrating it, and making sure that it is an opportunity for all of those who choose to do it."
Collamer referred to the historical dismantling and decrease in pension funds and other employer-paid retirement funding opportunities. "As more employers start to face the so-called brain drain of losing key talent in institutional knowledge, hopefully we will start to see a rise in employers who will offer their employees some form of retirement benefits," she said. In addition, Collamer described the problem of age discrimination in the workplace as being "real, with a lot of people experiencing difficulties finding good, quality part-time work after they retire from their full-time jobs."
Boomers are starting to tackle such challenges in a 21st-century way by going online. "The opportunities for doing things like freelancing and consulting work and establishing products and services that you sell on the web have become real possibilities for boomers," Collamer said. "The amount of money required to start online businesses is far less than if you were to try to establish a brick and mortar business."
In a recent blog post, Gig Economy: Better for Boomers Than Millennials, on the PBS Next Avenue site for people over 50, Ferrell wrote that "boomers will increasingly and gladly gear up for the gig economy as they enter their 60s and 70s. Already, Uber says more of its drivers are over 50 than under 30, and that about a quarter of its drivers are 50 and older. Last year, incidentally, Uber and AARP's Life Reimagined teamed up to help Uber find more 50-plus drivers."
The baby boomer generation has lived though decades of radical political and social change, so it should be no surprise that they are also revolutionizing retirement.