Assuming the rumors are true, the iPhone 5se might be one of Apple's most confounding new products.
Revamping the 4-inch iPhone makes perfect sense on some level: The iPhone 5se would likely fit into the $450 slot now occupied by the iPhone 5s, right behind the $550 iPhone 6 and $650 iPhone 6s. According to reports by 9to5Mac and Fast Company, the phone would have a fresh design, slightly improved tech specs, and support for new iOS features such as Apple Pay and Live Photos. Yet the screen size alone would still signal that this is cheapest iPhone you can get.
Then again, who's buying 4-inch phones anymore? Depending on how you look at it, the iPhone 5se is either a miscalculation of current smartphone trends, or a brilliant way to reclaim a lost audience.
Despite a vocal minority who believe smaller screens are best–a claim Apple once hinted at in an old iPhone ad campaign–the vast majority of smartphone buyers are choosing larger handsets. Last year, 4-inch screens or smaller accounted for just 6% of the global smartphone market, down from 12% in 2014, reports Anthony Scarsella, IDC's research manager for mobile phones.
The United States is ahead of the trend. In 2015, 4-inch or smaller screens accounted for 5% of smartphone shipments, down from 6.6% the year before, Scarsella says. In the third quarter of last year, that number dropped to 3.7%.
As for iPhones in particular, a survey by Consumer Intelligence Research Partners found that 11% of iPhone buyers purchased an iPhone 5S last quarter, while everyone else–roughly nine out of 10 buyers–opted for larger, more expensive iPhones.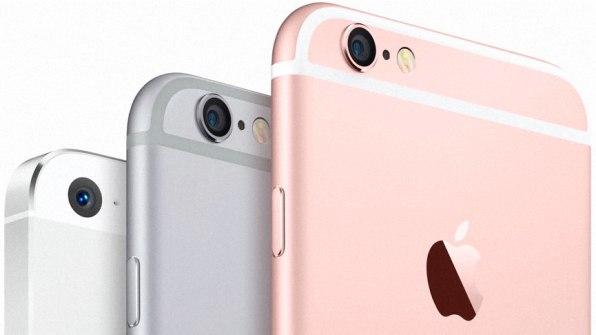 Some analysts have speculated that Apple is aiming the iPhone 5se at emerging markets due to its low price, but Scarsella noted that small screen adoption isn't much different in other markets outside the U.S. One notable exception is Latin America, but even there screens of 4 inches or less covered just 10.8% of phone shipments last year.
Smaller phones do have some life left in certain emerging markets, including India, Africa, and some Asian countries such as Vietnam, says Neil Mawston of Strategy Analytics. These are mainly "price-sensitive consumers or first-time smartphone buyers who do not want to wrestle with an outsized display in their hand or pocket," Mawston says.
But even in these countries, it's hard not to see smaller phones losing ground, and quickly. Already, an analysis of mobile web traffic by DeviceAtlas in Q3 2015 found that 5-inch phones were the most popular screen size in India, with 25.9% of usage. The only small screen to crack the top five was 4 inches, with 10.9 %.
"It's a reflection of behavior of users," says IHS analyst Wayne Lam. "People are calling less, and talking less. They're viewing content more, they're texting more, they're interacting with apps more. It is a bit of form following function."
There is one counterpoint to all of these figures: Maybe small phones aren't selling because nobody's making them anymore. The major Android phone makers realized years ago that bigger screens were an easy way to stand out against the iPhone, and have largely abandoned smaller screens in mid- to high-end handsets. As Apple has updated its own phone line with larger screens, happy users of 4-inch iPhones may have felt stranded.
Apple CEO Tim Cook may have alluded to this notion during the company's latest earnings call. Among all the people who owned an iPhone prior to 2014's iPhone 6 launch, Cook said, 60% have not upgraded to any of the 4.7-inch or 5.5-inch models. Cook didn't elaborate further, but maybe some of those users are hanging into the 4-inch screen size for lack of any compelling new options.
The iPhone 5se will finally put that theory to the test. Although it reportedly won't have the latest camera technology or a 3D Touch display, and its processor may soon fall a generation behind, users who've stuck with older iPhones for the last couple years may not care. It'll still be a major improvement over the iPhone 5s and all previous smaller iPhones.
Besides, as IHS's Wayne Lam points out, smaller phones are cheaper to produce–the display alone covers 40% of materials costs–and leave less room to pack in larger and more expensive components. "There's a physical correlation," he says. "The bill of materials is less if you have a smaller phone."
In other words, a 4-inch phone is made to sit at the bottom of Apple's lineup, neatly correlating bigger screens with higher prices. Whether it sells well in the face of industry trends is anybody's guess, but it's Apple's destiny to try.