With the Iowa caucuses in full swing today, the national media is busy broadcasting stock images of farmland dotted with grain silos. Politicians are seen glad-handing overall-clad supporters at small-town diners while voiceovers breathlessly recount the latest poll numbers.
Iowans are rightly proud of their unique role in the early political process, and agriculture indeed remains a key part of the Midwestern economy. But there's more to the story of what's going on there than what most Americans see every four years. In fact, the primary cycle sometimes even seems to obscure it. Iowa's tech startup scene is actually pretty substantial, and growing fast, along with that of the entire region.
I should know, having founded my own tech startup in the state in 2008. Since then, many more have moved in. Here's why.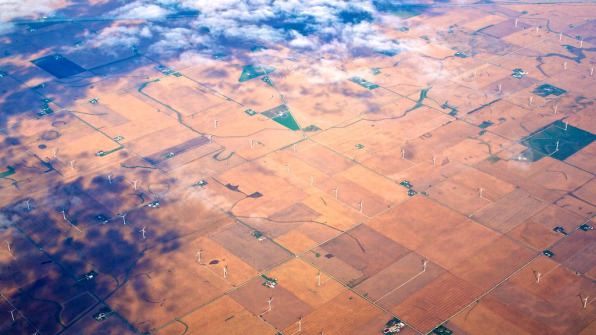 Iowa's technology sector accounts for nearly $11 billion, or 8.8%, of the state's GDP. Other Midwestern states–like Minnesota (with 136,000 tech workers, forecast to grow to nearly 200,000 within the next decade), Kansas (Wichita has the third most concentrated population of advanced industries workers), and Colorado (Denver is ranked fifth in the country for startup activity)–boast similar statistics. Today, more than 900 Midwest companies appear on Inc.'s list of the 5,000 fastest-growing private businesses in the U.S, up from about 600 in 2008.
That's led some to call the region "Silicon Prairie," but the technology and startup culture on the Great Plains and the slopes of the Rockies isn't trying to replicate California's. Indeed, we take pride in what differentiates us.
For one thing, the advantages of founding a tech startup far away from Silicon Valley are obvious. Cost of living is enormously high in both San Francisco and New York, and the businesses there are feeling the crunch. The talent market in the Bay Area is so hypercompetitive that startups and small companies face prohibitive hiring challenges, despite the region's large talent pool.
So it's no surprise we've heard that so-called "second-tier" cities are growing faster than the established hubs, driven largely by high-tech industries and thanks to business environments that are in many ways more friendly to small companies, entrepreneurs, and skilled independent workers alike.
If you're looking to bootstrap your startup or just keep your burn rate down, then the cities of Silicon Prairie–with their high literacy rates, reasonable property values, and surprising access to powerhouse talent–offer growing appeal.
Here are three reasons why launching a startup in the region makes arguably more sense for tech entrepreneurs than it ever has previously.
Many startup founders assume that if their customers and partners are based in Silicon Valley, Seattle, or New York, then they need to be there too.
But business communication went overwhelmingly digital years ago–that's no longer news. You can have face-to-face meetings just as easily from a desk in Kansas City or Minneapolis as you can in a conference room in Manhattan. Coworkers and their partners can collaborate smoothly on documents in real time, videoconference for important conversations, and hop on short (rather than coast-to-coast), Wi-Fi-equipped flights for periodic face-time.
And while remote work still has its detractors, the fact is that it's already here and the way many of us do business. Companies are cutting back long, ritualistic meetings in the interests of productivity, and to encourage more informal kinds of collaboration. At least when it comes to how you work, where you're physically located plays less of a role in the equation than it ever has before.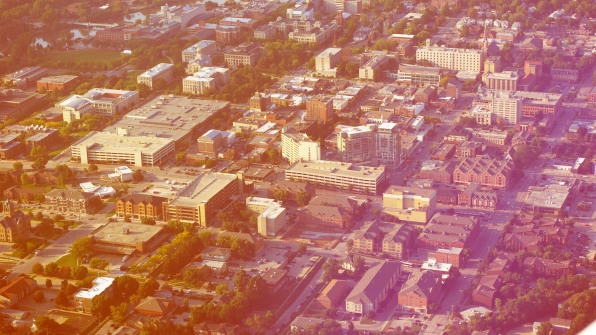 But if geography no longer determines the how, it's still a big part of the whom. The assumption that there aren't any good programmers outside of San Francisco is absurd—and a strategic liability. People (including small children) all over the world are learning to code with the help of accessible education platforms and coding bootcamps at the same time that more traditional training programs, like high school and university computer science courses, are expanding. Many of the leading computer programs (University of Illinois at Urbana-​Champaign's is ranked fifth in the country by U.S. News and World Report) are found far outside today's tech hubs.
All this combined means we're less likely to see the next generation of leading tech talent clustered in the small handful of urban centers we're narrowly fixated on today.
In fact, locating your tech startup close to universities can give you a recruiting advantage–especially when it comes to tech workers. Five of my own company's offices are based close to universities with strong engineering and computer science programs, like Iowa State (right in our backyard in Ames). That's given us an opportunity to build relationships with faculty, program administrators, and students, amounting to a pipeline of talent, which proved invaluable for scaling up.
As they mature, the Mark Zuckerberg generation of tech workers is thinking afresh about quality of life. Some want to start families in places where they can actually afford to buy a house and go hiking on weekends. In San Francisco right now, the median cost of a home is $1.1 million. In New York, it's $1.2 million. Yet even with demand growing, the median home price in the Midwest is $156,500, and the average commute times in Iowa and Nebraska are just 18.5 minutes. While affordable living expenses and shorter trips to work don't necessarily lead to happiness, they can improve your quality of life–and tip the scales for talented tech workers considering their next stage in life.
Many Midwestern states are fully aware of that and moving fast to attract high-tech industries. For example, Iowa offers incentives like introductions to angel investors and tax credits to entice entrepreneurs to start and grow their businesses here. Some states are even investing directly in companies, like Indiana's 21 Fund, which has pumped over $32 million into Indiana companies since 2010, driving nearly seven private dollars in co-investment for every public dollar, for a total of over $224 million.
For tech startup founders, it pays to reach out to state governments to find a great deal, not just to bring down overhead expenses, but to invest in resources your employees can actually benefit from. Here at Workiva, our Iowa headquarters includes amenities we'd never be able to provide at the same level in San Francisco, from a fitness center to a gourmet cafeteria with local produce, open collaboration spaces to employee bicycles.
Of course, location doesn't necessarily make or break a company's success any more than it determines its culture. You still need to attract talent and invest time and resources into creating a business that meets your employees' needs–not just right now, but next year and five and 10 years hence. But the advantages of basing a tech startup in Silicon Prairie are fast growing. Iowa gives us–and a fast-growing number of our high-tech neighbors–more space to stand out and compete than we'd have on either coast.
Matt Rizai is chairman and CEO of Workiva Inc., a software firm headquartered in Ames, Iowa.