Pandora is changing its tune. As more and more music fans sign up for on-demand streaming services such as Spotify and Apple Music, the Internet radio giant has lost some momentum, but now the company is transforming itself via a slew of recent deals and acquisitions.
In July, Pandora bought music-data-analytics startup Next Big Sound, giving the company deep insight into how people listen to songs online. Then last fall, it acquired concert-ticket site Ticketfly, which it's now integrating into its core service, and signed a licensing deal with Sony/ATV, settling a long-running dispute that threatened the company's access to songs from big stars such as Adele and Taylor Swift. And in December, it purchased on-demand streaming site Rdio, which will let it compete with Spotify and Apple Music. "We have been working toward building strong relationships with the industry and doing direct deals, which give us greater product flexibility and greater certainty about our future," says CEO Brian McAndrews. "The flip side of that is just execution."
Milestones Last fall, Pandora reached a $90 million settlement with the RIAA, ending a lawsuit related to the use of recordings made before 1972.
Challenges While Pandora plans to launch an on-demand platform by the end of 2016, Spotify and Apple Music are quickly signing up millions of listeners.
Buzz ↔
"We're trying to build the world's most powerful music-discovery platform."
— Brian McAndrews, CEO, Pandora
Milestones: The automaker announced plans to invest $4.5 billion in electric-car research and will debut 13 electric cars by 2020. Ford will also triple its fleet of prototype self-driving cars over the next year.
Challenges: The company voluntarily recalled nearly half a million vehicles for possible fuel-tank issues.
Buzz: ↑
Milestones: The e-commerce giant recently purchased the South China Morning Post, Hong Kong's top English-language paper. It's also working on a new content-streaming service with Disney.
Challenges: Alibaba's dominant Alipay platform is being targeted by Apple, which will bring Apple Pay to China.
Buzz: ↑
Milestones: As part of an effort to modernize its hubs, the company is planning a $310 million expansion of its Louisville, Kentucky, shipping center, which will create more than 300 jobs and nearly double package-processing speed.
Challenges: In October, UPS paid $4 million to 14 states to settle a lawsuit alleging that it had falsified time stamps to avoid paying refunds for late deliveries. Earlier in 2015, UPS settled with New Jersey and the Department of Justice for $25 million.
Buzz: ↔
"In five years we've become a global organization."
— Jake Schwartz, CEO, General Assembly, in a blog post
Milestones: The coding academy announced a new $70 million Series D round last fall, bringing the startup's total funding to nearly $120 million.
Challenges:The learn-to-code space is getting crowded. According to Course Report, the number of full-time programs grew by 103% between 2013 and 2015.
Buzz: ↑
Milestones: The talent agency recently partnered with Turner Broadcasting to launch its own e-sports league. Turner's TBS network will air 20 live video-game competitions in 2016. WME/IMG also debuted fashion-focused Apple TV network M2M and bought the Miss Universe pageant from Donald Trump.
Challenges: Just days after winning a Golden Globe for American Horror Story, Lady Gaga changed representation, leaving WME/IMG for rival agency CAA.
Buzz: ↑
Milestones: In November, the plant-based-food producer announced that it was beefing up its board with the addition of former McDonald's president and CEO Don Thompson. The company, which is partly backed by Bill Gates, is now selling its vegan takes on chicken and beef in 10,000 stores, including Whole Foods and Target.
Challenges: Some tasters have been less enthusiastic about the company's "burger" patties than previous products such as faux-chicken strips.
Buzz: ↑
Milestones: In November, the agency announced that 74% of India's 1.2 billion residents had registered to receive a
biometric Aadhaar identification, which involves a unique 12-digit number and each registrant's fingerprint.
Challenges: Adoption of Aadhaar numbers remains voluntary. The Indian Supreme Court has not yet determined whether requiring all citizens to sign up for the technology would be a violation of privacy.
Buzz: ↑
"We've made changes so that the emails you receive are more infrequent and more relevant."
— Erica Lockheimer Director of engineering growth, LinkedIn
Milestones: The business-connection platform's user base has now reached 400 million worldwide. LinkedIn has grown significantly in China, where membership increased by 9 million in a little over seven months, and in India, where registered users have now surpassed the 33 million mark.
Challenges: In October, the company paid $13 million in order to settle a class-action lawsuit that accused it of sending out spam emails to users' list of connections without permission.
Buzz: ↑
Milestones: The medical-technology startup is seeking FDA approval for the first-ever integration of a sensor into a drug. Proteus is embedding its technology—which was approved in 2012—inside pills containing the antipsychotic drug Abilify, allowing caregivers to see whether or not patients are actually taking their medication.
Challenges: Some bioethicists are worried about the possibility of the sensor being used to violate the privacy of patients.
Buzz: ↔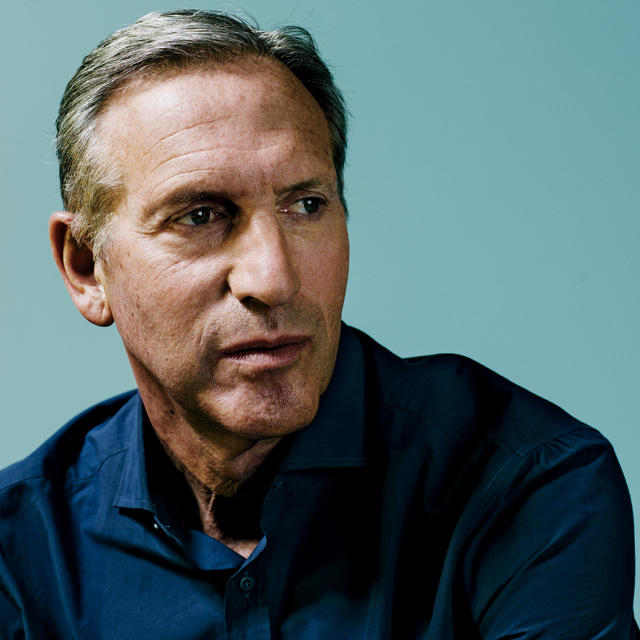 Riding through Ferguson, Missouri, one day last January, Starbucks CEO Howard Schultz decided to invest in the community, which five months earlier had been the site of massive protests against police brutality. Schultz asked Rodney Hines, Starbucks's director of community investments, to lead the project and also to identify other low- and medium-income neighborhoods that might benefit from new Starbucks stores. "Are we absent from some communities, and where should we be present?" Hines asked. "And how do we be present in a way that is an advantage to this community?"
By 2018, Starbucks will open at least 15 new outlets in underserved locations such as Jamaica, Queens, and Chicago's South Side, all staffed by local residents. The Ferguson Starbucks, meanwhile, opens this spring. "Going into these communities isn't a completely new endeavor for Starbucks," says Hines. "What we're trying to do is really codify this, so we can make more systemic changes to how we do business and connect our brand to these customers."
"Being socially responsible is integral and sustainable for us."
— Rodney Hines Director of community investments, Starbucks
Milestones: Starbucks had a stellar Q4, during which the company raked in $4.9 billion in revenue—a 16% increase from the same period in 2014.
Challenges: A new delivery service, powered by California-based startup Postmates, has gotten lukewarm reviews from customers.
Buzz: ↑
A version of this article appeared in the March 2016 issue of Fast Company magazine.