The revolution started with an Instagram post. On Martin Luther King Day, director Spike Lee announced on the social media platform that he was planning on boycotting this year's Oscars ceremony over the fact that no African Americans had been nominated for acting awards, despite a plethora of strong contenders such as Creed and Straight Outta Compton.
"How is it possible," the Do the Right Thing filmmaker ranted, "for the 2nd consecutive year, all 20 contenders under the actor category are white? And let's not even get into the other branches. 40 white actors in 2 years and no flava at all. We can't act?! WTF!!"
Next came a Tweet from actress Jada Pinkett Smith, who joined the boycott along with her husband, Will Smith. "At the Oscars…people of color are always welcomed to give out awards…even entertain. But we are rarely recognized for our artistic accomplishments. Should people of color refrain from participating all together?"
Over the last week, the movement to color correct the "lily-white Oscars," as Lee put it, rapidly gained momentum, largely thanks to other celebrities–including Reese Witherspoon, Snoop Dogg, and Lupita Nyong'o–weighing in on social media. On Twitter, the hash-tag #OscarsSoWhite," which was created a year ago by April Reign, managing editor of BroadwayBlack.com, went into trending overdrive.
Impassioned social media conversations are nothing new. Nor are Tweets or Facebook posts from famous people promoting a cause or issue. But what was so remarkable about the #OscarsSoWhite campaign is how quickly it transformed from a conversation into a movement, and how quickly that movement effected change. Last Friday, the Academy of Motion Picture Arts and Sciences announced that it is revising its policies in an effort to double the number of women and other minorities by 2020. Just how profound a measure that is remains up for debate, considering that 93% of the Academy is white and 76% are women. But still, it was an action, not just a sound byte to placate the restless masses. And it happened astoundingly quickly for an organization that is steeped in tradition and is not exactly known for being fleet-footed. The Academy itself seemed somewhat floored by its response, stating in a press release that it was taking "historic action" to increase diversity.
The call for more diversity when it comes to honoring the best films of the year wasn't limited to social media, of course. George Clooney made statesman-like remarks in an interview with Variety. Viola Davis called for a rethinking of the entire "movie-making machine" at Elle's Women in Television dinner. But thanks to Lee, the Internet became ground zero for the campaign, allowing stars to not only get their message out to their thousands (or more) of followers, but to personalize that message in a way that felt authentic. None more so than Snoop Dog's expletive filled video that went up on Instagram. "What the f— am I going to watch that bullsh-t for?," the rapper says, as a stream of smoke wafts up in front of his face. "They ain't got no n—s nominated. All these great movies and all this great shit y'all keep stealing from us. F— you! F— you!"
Ironically–considering how fearful publicists become when their clients are in charge of their own social media accounts–these outcries also felt the most controlled, or at least premeditated. Particularly with Lee's post, where the messages were purposeful and prepared, geared to go viral and elicit a response but not go totally out of bounds. In contrast, comments made by Oscar winner Michael Caine and nominee Charlotte Rampling in live interviews, were perceived to do just that. Speaking to a French radio station last Friday, Rampling said that the diversity debate is "racist against whites."
"We can never know whether it's truly the case, but maybe the black actors didn't deserve to make it to the final list."
Caine, meanwhile, in an interview with BBC radio, said, "There's loads of black actors. You can't vote for an actor because he's black. You got to give a good performance, and I'm sure there were very good [performances].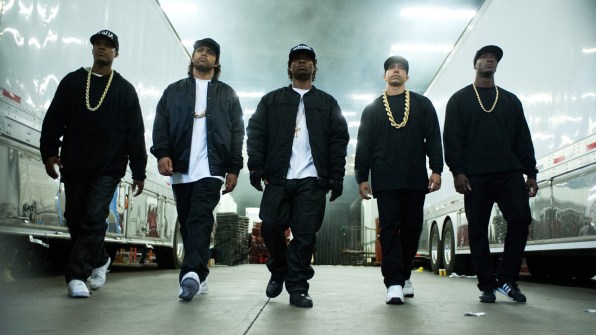 "Be patient," he went out. "Of course, it will come. It took me years to get an Oscar."
The British actors may have been caught off guard by the line of questioning, but both interviews came off as tone deaf and out of touch (some would say worse) and presumably had their publicists praying they would stick to social media, where it's hard to do too much damage in 140 characters. Well, sometimes.
As to why the #OscarsSoWhite campaign has been so effective, there are a few reasons. One, the "problem" of Oscar diversity, or lack thereof, is correctable by a single body: the Academy. Unlike the outrage that has been voiced in recent months over Hollywood's lack of female directors within the studio system, which has more to do with the entire film industry as opposed to an annual telecast, making the Oscars less white–or starting to–actually does come down to decisions made by one organization. Many have astutely argued that the problem actually is systemic and, like the female director shortage, begins at the studio and agency level, but making the Academy itself more diverse is a first step and is far easier to do than having all of the major studios join hands and agree on a new way of doing things.
Secondly, though the Oscars are about films, they're also about television. Specifically one night of television–this year the show airs on ABC on February 28th–in which many, many millions of television advertising dollars are invested. To have not just Lee and Pinkett Smith not show up, but over 30 million viewers isn't a cultural problem, it's a financial problem. And in Hollywood, as in any business, financial problems tend to be quickly redressed.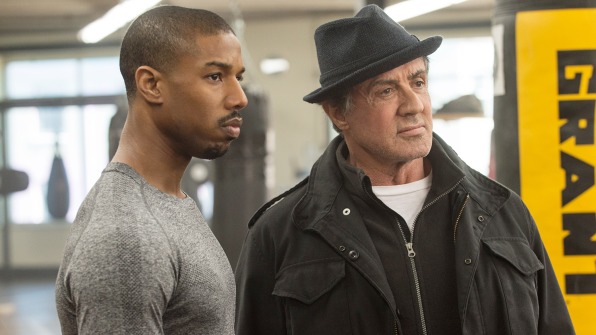 For the record, Lee is still planning on going to a basketball game that night. Although he's said that he's "happy" about the Academy's new rules, he told Us Weekly that he still plans on being at Madison Square Garden the night of the Oscars.
"New York Knickerbockers against the Miami Heat," the director said. "We took a moral stance and we're not going to do a punk move and go back on our word."