Those constant rumors about a new 4-inch iPhone just may be true, sources tell Fast Company, and it could be arriving in stores this spring.
For a long time the rumor mill been spinning out bits and pieces of information about a planned new 4-inch iPhone, and new information suggests the phone may be coming this spring.
In the last couple of months, one source says, chatter from Apple suppliers about the new, smaller iPhone has picked up considerably.
The new phone will reportedly use the same A9 processor used in the 6-series iPhone. It'll contain near field communications (NFC) to enable Apple Pay mobile payments. Many of the other specs, like the camera, will be similar to those of the iPhone 5s.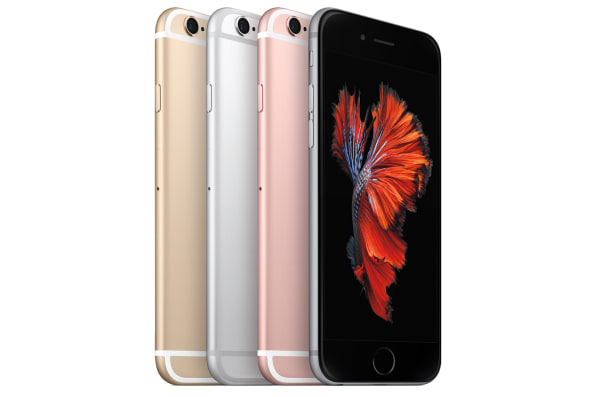 The new information jibes with that published by KGI Securities analyst Ming-Chi Kuo, who has a good record of predicting new Apple products in the past. The analyst said in a note to investors last year that he believes Apple will release a 4-inch iPhone in the first half of this year. He's also written that the new phone will have the same camera specs as the iPhone 5s, but will upgrade to the new A9 chip.
One source says the phone appears to support a limited set of spectrum bands, suggesting that it could be targeted at foreign markets where Apple believes it can sell high numbers of mid-priced smartphones.
"It is certainly possible that Apple is planning a new iPhone with a smaller screen aimed at specific Asian markets," says Current Analysis analyst Avi Greengart. "Apple has seen enormous sales gains in China, but it has not been nearly as successful in India."
The timing of the new phone is also interesting. The new 4-inch phone, the source says, could be announced as soon as March. Apple typically launches new phones in the fall, which creates a large bump in sales for the remainder of that year, and then a slow trailing off until new phones are released. The addition of a March release date might serve to balance sales levels throughout the year, which would help the bottom lines of both Apple and its suppliers worldwide.
Apple may simply be trying to offer more shapes and sizes of phones.
"They want to have a wide variety of options, not that they've actually done that," said Technalysis Research chief analyst Bob O'Donnell. "In fact they really have prided themselves on offering a limited number of options."
The new phone would be priced at between $400 and $500, one source believes. A $400 price tag would match the de facto price point of a wave of sub-premium Android smartphones released last year.
But O'Donnell doubts that Apple, which makes high margins on expensive premium phones, would price a phone that low. "They have avoided offering lower prices phones for fear of diluting the brand–and $399 would be a huge price drop."
Current Analysis's Greengart agrees: "Apple has refused to go down-market in the past–even when financial analysts urged them to do so," he says. "Until I see a budget iPhone, I won't believe Apple is building one."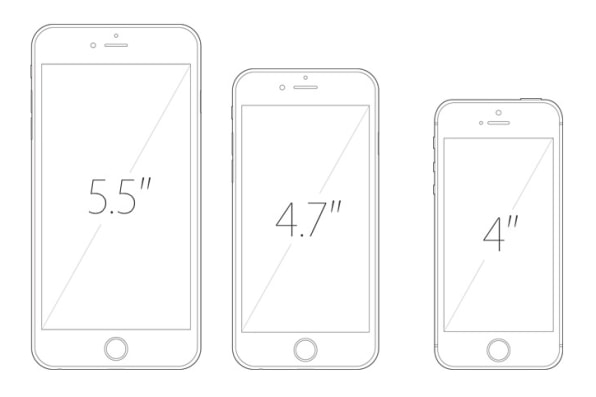 Both the 4th and 5th generation iPhones have 4-inch screens, before the iPhone 6–a huge hit–ushered Apple into the "big phone" or "phablet" age. The iPhone 6 and 6s have 4.7-inch screens, while the "Plus" versions of those phones have 5.5-inch screens.
"For years the company only offered a single screen size; In 2014, it began offering two; adding a third size this year makes sense," says IDC analyst Tom Mainelli. "As the iPhone's popularity grows its broader base of users have more diverse needs and adding another screen size is one way to serve them."
Apple's current entry-level phone, the iPhone 5s, which has a 4-inch screen, will soon be phased out. Still, many, many people are still using 4- and 5-series iPhones.
There's something about those 4-inch phones. The way they fit in the hand. They're easier to physically control than the larger 6-series phones that challenge the reach of one's palm. The user interface feels neat and compact. Yet the screen, for many of us, is big enough for viewing photos and doing social media, if not video.
"It's worth noting that there is a small but vocal minority of Apple fans who have argued since the launch of the iPhone 6 that even the 4.7-inch size is too large, and that they'd prefer a 4-inch product."
Apple may be uniquely qualified among phone makers to return to the 4-inch screen. The simplicity and economy of space worked into iOS by Apple designers makes the OS a good fit for smaller screens.