Regina King is somewhat of an anomaly.
Since her breakout role as Brenda in the '80s sitcom 227, King has created a practically gap-free acting résumé. Consistent roles in TV shows and films including Southland, The Big Bang Theory, The Boondocks, Ray, and Jerry Maguire have held King's career remarkably steady over 30 years. Most recently, King pulled double-duty on two critically-acclaimed dramas, simultaneously starring in season two of HBO's The Leftovers, and both seasons of ABC's American Crime, which earned King her first Primetime Emmy Award last year.
But since 2013, King has been quietly penciling in another credit to her name and is now in a position to ink it down with confidence.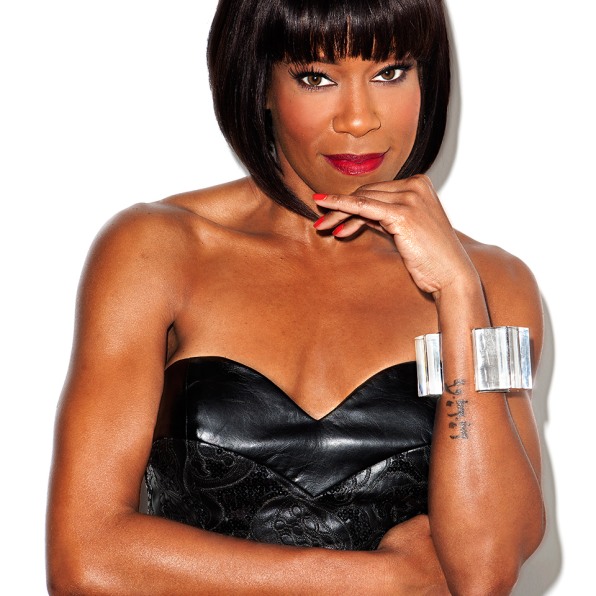 Somewhere along her career, King became charmed by directing. Her love for acting never faded, but the idea of realizing a project from behind the camera seemed like an opportunity that would make her craft as a storyteller, overall, more fulfilling.
"I didn't want to regard this hyphenate as something that I was dabbling in, and I didn't want to stop acting," King says. "As an actor, you get the opportunity to work with the director and your other cast-mates. But as a director, you really get to work with everyone in a much closer way–it's galvanizing."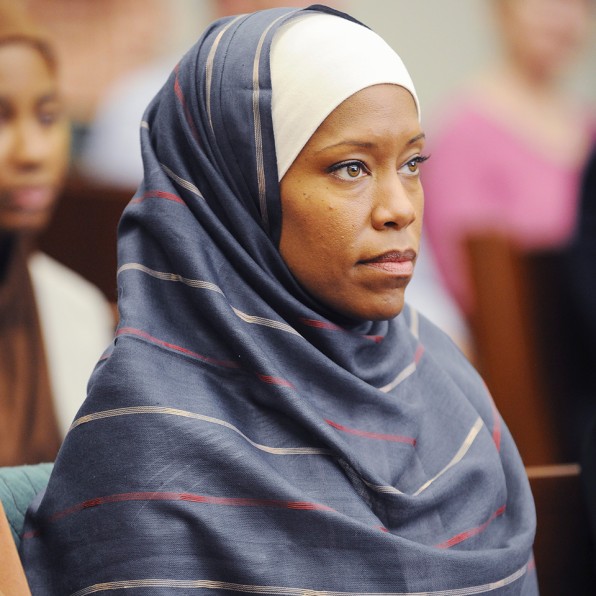 King's two-year run as a director includes episodes of Scandal, Southland, Being Mary Jane, and the upcoming Oprah Winfrey Network drama Greenleaf. Although being an established actor has allowed King access to producers and showrunners most directors could only fantasize about, King hasn't, and refuses, to cut any corners–that includes staying on her hustle.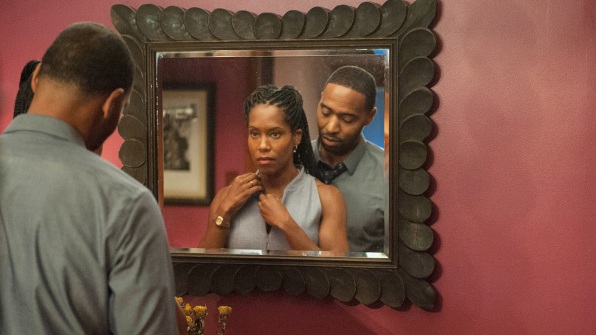 In 2010, King, along with R&B artist Jaheim, were guests on The Mo'Nique Show. When Jaheim asked King if she would be in his next video, she politely declined at first. "And then I thought about it, and I was like, this might be an opportunity to get my feet wet," King says. "We exchanged information and I got back to him and I said, 'If I can direct the video, I'll be in it.'"
King wrote a treatment for Jaheim's song "Finding My Way Back," sent it to Atlantic Records, and soon found herself with her very first directing credit, which she later got the chance to show two-time Emmy Award winning director and producer Paris Barclay.
"He watched it with the volume off and he was like, 'I haven't even heard the song, but you told a story here and I know what the story is,'" King says. "He gave me this questionnaire and asked me some really poignant questions to see how sincere I was about putting in the work that was needed to start the education process of becoming a director."
One of the questions King recalls was, "At a large party, which role are you most comfortable in: A) the host, B) the chef, or C) an honored guest."
"My answer was A and B, and when [Barclay] read that one, he was like, oh! yes–that's a director right there talking!" King says.
Barclay pointed King to ABC's Directing Program, a two-season development initiative by the network to groom budding directors. Chosen applicants, like King, are placed in a talent pool where they may be selected by producers to shadow directors and, ultimately, direct their own episode or segment.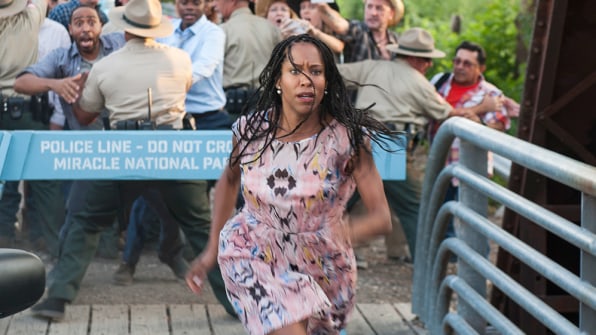 "I immediately was like, Scandal–I want to work with Shonda Rhimes. No disrespect, love other shows on ABC, but I want to work with Shonda Rhimes," King says. "Her stories were something I could relate to. I had heard her ability with editing was just amazing–that a lot of what you're seeing is her in there editing and re-tooling the story. The story might have started a certain way, she gets in there, and she decides to change it and does it in the editing room–that was just fascinating to me."
Even amid scheduling conflicts with her own ABC show American Crime, King managed to direct her first episode of Scandal last year.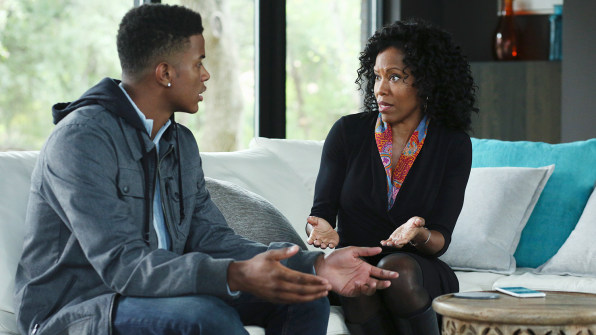 Switching from director to actor and back again has informed King's creative process for both, placing her in a unique position among directors who just direct and actors who just act. Granted, not all actors care to direct and vice-versa, but King's commitment to mastering her hyphenates–not swapping one for the other–has given her comprehensive insight to telling a story.
And the stories she wants to tell weigh a bit heavy.
"American Crime, The Leftovers, Southland–if you look at what I've been driven toward in the past five, six years, I like dark storytelling. I like when you make people feel a whole different type of something inside–not really sad, not really mad–I don't really know what to feel but I'm feeling something!" King says. "If that's what I'm feeling when I'm reading the script, that excites me. And it took me to grow to actually look for those types of projects or to know that is exciting for me. If you would've asked me 15 years ago, I might not have been sophisticated enough to know that you can do stories like this and it not be bad."
So if looking back 15 years shows an understanding of arcanely dense narratives today, what does the next 15 years look like for King?
"I feel like I have so much more to go. I feel successful but I feel like there's still room to grow. No one can say, 'she's not a director.' People have to own that as well if you're talking about what I am and what I'm doing in this industry," King says. "But I feel like I'm on my way to the place of I am producing things for myself as an actor. So I'm creating possibilities for myself as an actor–that's what I mean when I say I'm still growing."