Bernie Sanders's anti-establishment politics are kind of punk rock, even if the Vermont senator himself looks like a defiantly disheveled chair of the East Coast branch of Toastmasters. A new series of T-shirts lets the Democratic candidate's track record line up with your favorite punk records.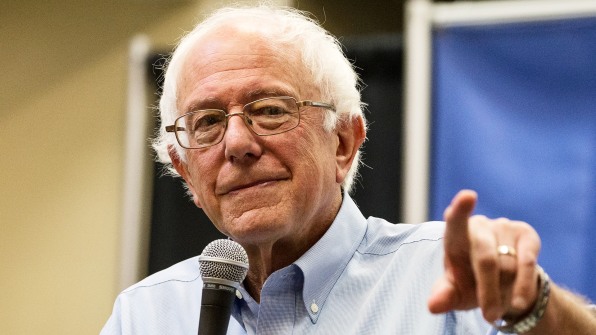 We've already seen how some politically minded rappers have embraced Bernie Sanders, and even gotten involved with his campaign, but now a visual artist is attempting to show how Sanders's values resonate with a completely different genre: vintage punk. L.A.-based Mark Mendez and Portland printer Rob Campbell have just teamed up for a radical series of shirts that mash-up Sanders's image with legendary punk logos.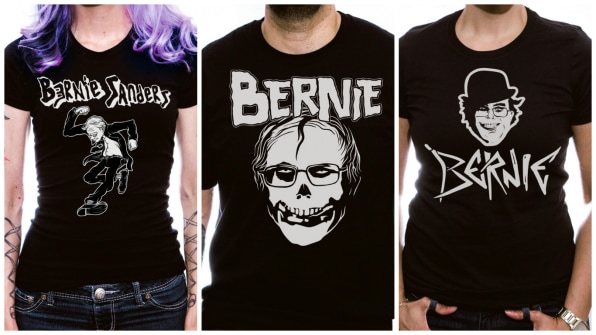 Descendants, The Misfits, Circle Jerks, and many more will soon be seen on many a scraggly-haired true believer who has switched from record shop to coffee shop. The shirts are available at the Mendez and Campbell's Etsy store, for anyone hell-bent on quietly rocking the vote.
[via Visual News]