A new video storytelling app launches today–and you have an accused murderer to thank for the inspiration.
While filming and interviewing subjects for his Emmy Award-winning docu-series The Jinx, Andrew Jarecki began to notice how desperate people were to tell their stories–but no one more so than Robert Durst, the millionaire real estate heir who became re-embroiled in long-standing murder accusations following the mind-blowing finale of The Jinx.
"I just think people want to be understood–they want to be known. That doesn't necessarily mean they want to be famous–they want to be known for who they are," Jarecki tells CoCreate. "That's why Bob Durst sat down with me to begin with–he was saying, 'I'm misunderstood. He also killed three people but he still feels misunderstood.' I remember waking up in the morning and writing down the word "KnowMe" because I was just thinking, isn't that kinda what people want to do? They want you to understand them more."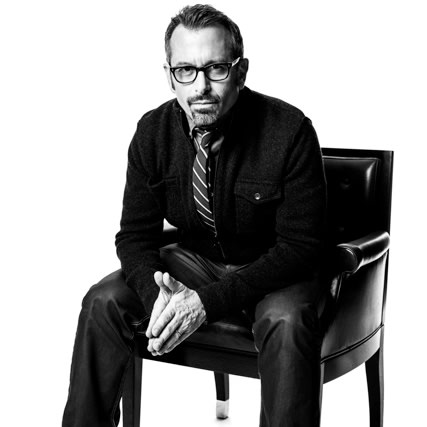 Over the past year and a half, Jarecki and a team of developers have been working on KnowMe, an app that allows you to stitch together photos and videos, and add voiceovers and music to create mini video stories up to three-minutes in length–a happy medium between short-form video platforms like Snapchat and professional editing tools like Final Cut Pro.
"Everybody wants to speak freely in the language of video–everybody would like to be able to say, I want to show you what happened today–I wish I could play a little movie about it but that's never gonna happen because I'm not Scorsese, so I have to do this other thing," Jarecki says. "I just thought, how come there's no tool that would allow a regular person to make a really high-quality video message using all of the stuff they have locked in their phone already?"
And it seems there's an audience for quality over quickness.
The KnowMe team conducted focus groups with teens and 20-somethings and realized they were branding the app all wrong.
"For a while we were saying it's the quickest way to make a video. They reacted really well to the app and really badly to that description," Jarecki says. "They said, I know it's quick and that's great, but I don't think about it as doing something quick–I think about it as doing something thoughtful, doing something where I want to say something that has some kind of content to it."
Allowing regular people to add depth to quick, shareable content is Jarecki's aim for KnowMe, and it's also attracted some high-profile investors like J.J. Abrams and The Daily Show host Trevor Noah.
"People who are storytellers, they get itchy for it–they just really like it," Jarecki says. "We definitely never had a strategy of trying to attract celebrities because, to some extent, the whole mission of this platform is to make it possible for regular people to make interesting stuff, so we didn't want it to be all Kardashian-ed out."
Jarecki is also hoping to steer KnowMe in relatively unchartered territory among similar apps by positioning KnowMe as multi-use platform to create videos for dating sites, job applications, and even class assignments–Jarecki is currently in talks with the administration at Mark Twain Intermediate School 239 in Brooklyn to incorporate KnowMe in classrooms.
If it seems kind of random that the guy who created The Jinx is now peddling an app, recall that Jarecki co-founded Moviefone back in 1989–he's no stranger to the business world and certainly isn't tethered to one job.
"For me I just feel like I always work on the next thing. I feel like I'm not smart enough to have some strategic view of what my future should be–I just go, oh that's gonna be fun," Jarecki says. "Like, Bob Durst calling me out of the blue–I'm like, I know I just made a movie about this guy [2010's All Good Things], we're gonna make another one. I just try to follow my nose. [KnowMe] is an ambitious thing. The way I'd like it to play out, I really want this to be something that enables the regular person to communicate in the language of video with comfort and be able to express so much more."
KnowMe is available for download today on iOS devices.