So what's next? The company wants to spend 2016 focused on ensuring that it's not only growing, but headed full steam toward profitability.
That's not the default attitude in the world of on-demand startups, which, if they're well funded, often act as if figuring out how to turn a buck is very low on their list of priorities. "It's quite crazy, in my opinion, how a lot of these companies, they don't really make money," says Shyp cofounder and CEO Kevin Gibbon. "And they're able to raises gobs of venture-capital money, to fund these businesses that may not work out in the long term."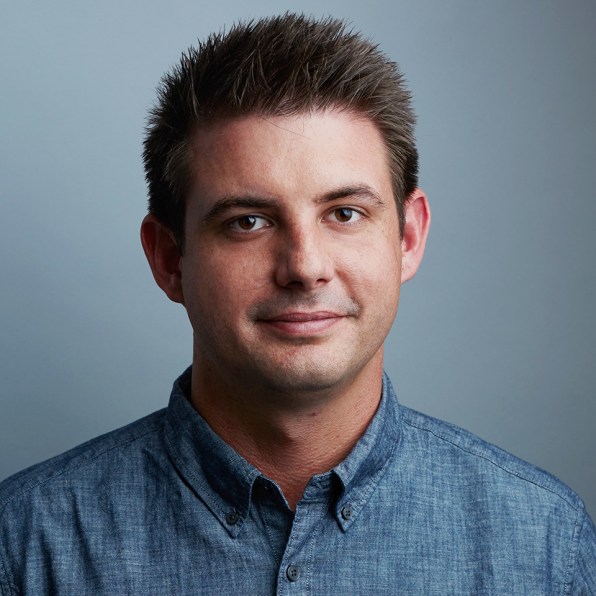 According to Gibbon, Shyp is already on the verge of profitability in San Francisco, its biggest market, with New York following close behind. As a high-volume shipper, it gets steep discounts from carriers such as FedEx and UPS, allowing it to save its customers money while also preserving a healthy profit margin for itself. "When we charge you for an eBay sale and we charge you $12, we make a lot of money off that individual item," he says. Now the company is going to tweak what it's doing to ensure that the profit it can theoretically turn on each shipment adds up to a thriving business.
Part of that effort involves catering to business customers, an effort that began with the eBay deal. "When we show up at your door, the largest cost for us is the labor to come to your door," Gibbon says. "If you're a business and you have ten items versus a consumer that has two or three, the business is much more profitable for us."
As it happens, businesses like to plan ahead. So Shyp is also going to supplement the on-demand part of its service–couriers show up within 20 minutes of the time you request them–with the ability to schedule a pickup in advance. Customers have been requesting that option, Gibbon says. And if it catches on, it will help the company serve more people in an efficient manner, since fulfilling its 20-minute pickup promise requires fanning lots of couriers and trucks around a city, some of whom end up being inactive when demand is low.
Over time, Shyp plans to add additional features designed for businesses, such as the ability to use the service via a PC browser rather than a smartphone, which might be more efficient if a company is shipping dozens or hundreds of items at a pop.
Part of the proposition with Shyp has been that the price you pay–a $5 pickup fee, plus the cost of shipping–has included the packaging that Shyp does, using its own custom-cut boxes. That's been true whether you've been sending a paperback book or a coffee table.
"It's pretty silly," Gibbon says. "We charge a $5 pickup fee, and that includes the packaging and coming to your home. And all items are not created equal. Shipping your shoes versus shipping your TV, it actually doesn't sound like it makes a lot of business or financial sense. It doesn't."
Starting this quarter, the company is going to charge more for items that are oversized or particularly fragile, and therefore more complicated to pack–a small percentage of Shyp shipments, Gibbon says. At first, it will do so in the form of a test that will only impact a small percentage of its customers, and it will experiment to determine which specific types of items it'll charge more for, and what the fee will be.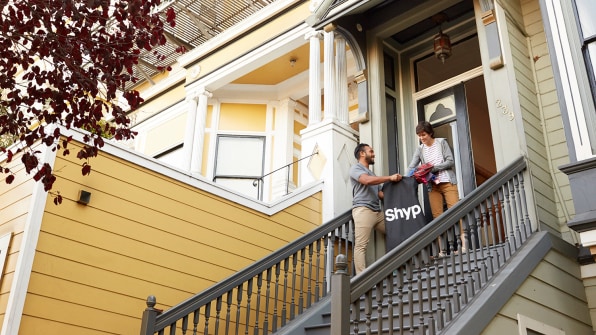 So far, Shyp has launched in only five cities–and the third one, Miami, was a bit of an outlier. The company entered the market in November 2014, in part because of data that showed it had a high density of e-commerce shoppers and sellers, which made it an attractive location for a business-oriented service the company was thinking about offering.
Shyp ended up not introducing that service. And Miami turned out to have some issues as a market which, Gibbon acknowledges, the company might have understood better if it had done more due diligence. Without an app available in Spanish or Spanish-speaking couriers, there were many potential customers whom it was unable to serve. It also found that tech-savvy consumers of the sort who are early Shyp adopters were scarcer than in its other cities, San Francisco, New York, Los Angeles, and Chicago. "If you talk to a lot of companies, it's their worst-performing market," he says.
"Before a city is profitable, it's burning capital that can be used in other parts of the business," he adds. With Miami lagging behind, the company decided to pull out of the market and redeploy resources.
The exit is officially a temporary suspension, not a permanent decision; over time, Shyp wants to figure out how to run profitably not only in Miami but in much smaller markets. For now, it's offering its Miami couriers and warehouse staffers the option of relocating to other Shyp cities, and giving severance packages to those who stay put.
By spending carefully and moving quickly toward profitability, Gibbon says, Shyp can make the money it's raised go as far as possible, and is preparing itself for the possibility that venture capitalists might be less inclined to pour money into startups without viable business models. He thinks that it will have plenty of company among other on-demand companies.
"I think what's going to happen in the next 6-12 months is there's going to be a real focus on profitability," he says. "In a changing market it's really smart to be conservative. The only thing we have control over is making money as as real business."