Since Silicon Valley entrepreneur Tristan Walker launched his first startup, Walker & Company—and its first product, the Bevel razor and shaving system—he has had a singular goal of making health and beauty simple for people of color. Today, Walker & Company announced the Bevel Trimmer as the next product to help it fulfill that mission.
The electric trimmer, which is now available for pre-sale on Bevel's website and ships to customers in March, is designed for both professional barbers and for customers who shape up their hairline and beard at home between barbershop visits. Like the Bevel razor and shaving system, the trimmer, which costs $179.95, promotes a cleaner, safer grooming experience: Its blades sport a proprietary hypoallergenic coating that helps repel dirt and bacteria that can build up within the blades and cause skin irritation. But that's only one among several other issues that the company's founder and CEO is trying to solve with its new offering.
"About a year ago, we asked this question, Why haven't electric trimmers changed?" says Walker. "It's just a terrible experience that hasn't been innovated on at all, for at least as long as I've been around."
Frequent users of electric trimmers might understand the experience Walker describes. The leading products in this market—I own the Andis T-Outliner, for example—can overheat during use, and sting the skin upon contact. To adjust the blades or replace them when they begin to dull, users must arm themselves with a screwdriver (and a lot of patience). And at the end of the shape-up, you might find yourself wrapped several times over in the trimmer's cord.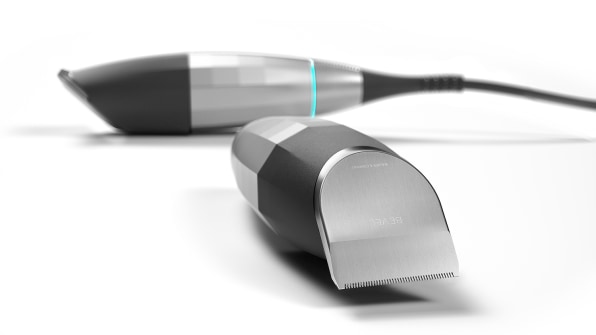 The Bevel Trimmer has addressed all of these problems, says Walker, which might explain the device's higher-end price tag. First, he says the trimmers will run up to 30 degrees cooler than those of his competitors. Moreover, the blades—which Walker & Co. will soon sell separately—can snap on and off, and users can adjust their alignment (which determines the closeness of the cut) with a simple dial under the blade that doesn't require any tools. Finally, the trimmers can operate cordlessly for more than four hours, with no loss of motor power.
"We spared no expense," says Walker. "What I mean by that is the details. We've developed what I truly believe is the most advanced trimmer on the planet."
Since the founding of Walker & Company, the barbershop—a congregational, cultural staple of the African-American community—has been a central focus of the Bevel brand. Last year, it launched Find Your Barber, a directory of some of the most well-known barbershops in major cities across the country, as well as Bevel Classics, a video guide to standard and foundational haircuts for black men and women. Its style blog, Bevel Code, features grooming tips and interviews with celebrity barbers, such as JC Tha Barber (Diddy, Chris Brown), Johnny Cake (Jay Z, Pharrell), and, most crucially, Marcus Harvey, who maintains the iconic, half-moon part atop the head of legendary rapper Nas. It only made sense, then, that the many barbers in this network, including Harvey—along with Nas, who is an investor in Walker & Company and will help promote the Bevel Trimmer as a "brand ambassador"—would provide crucial feedback during the design of the new product. (And be one of its first customers.)
"Being a world traveler, I meet and hang with many different barbers. They're artists," Nas explains. "I get to hear about what they like about cutting hair, what they think about the equipment they're using. I can share all of that with Tristan, and he can do the same with me."
Many of the Bevel Trimmer's features come directly from observing barbers at work. For example, the product's most striking feature—its metallic, multi-faceted body—isn't simply for visual effect. Rather, the facets provide a sort of physical register, similar to the keys of a musical instrument, so that the barber can maintain a firm grip and knows where his or her hands are in relation to the trimmers' blades at all times. The easily adjustable blades means a barber won't have to whip out a screwdriver to perform surgery on his trimmers while his client is waiting in the chair.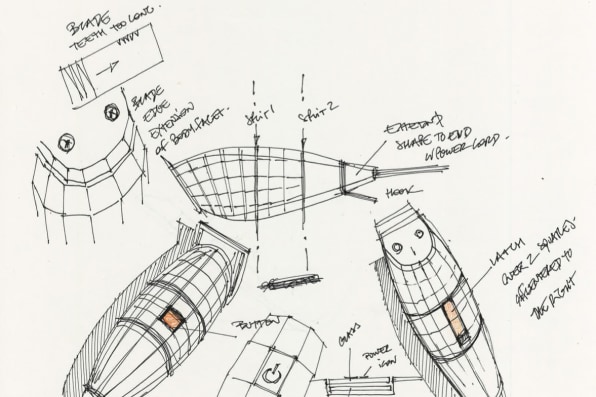 But tapping into this network will also be key to marketing and moving units of the Bevel Trimmer. (After all, I bought my first T-Outliner because I noticed my barber using it.) "There's a really strong connection between a barber and a customer," says Martin Bone, founder of the design firm Bone & Black, who helped in developing both the Bevel Trimmer and Bevel razor. "I mean, I trim my beard once a week or every few days, but I would never go to another friend with a beard and go, 'Hey, let's talk about how we trim our beards.' There's much more of an openness [in the black barbershop]."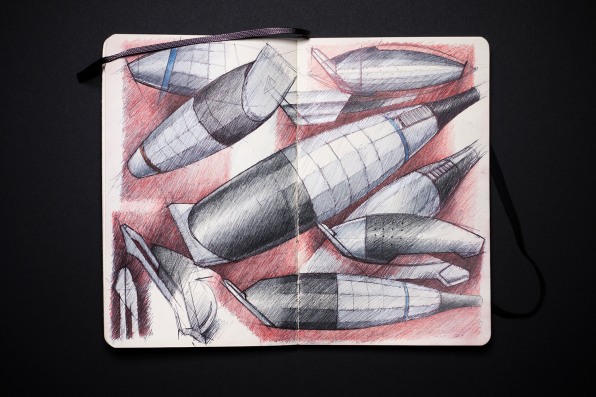 Bone, who formerly worked for Philips's men's grooming unit and currently works as a creative director for Eileen Fischer, believes other companies' failure to embrace this idea of niche or community-first design is to blame for a wealth of mediocre products in the health and beauty market. (Some observers might see this playing out in the tech industry as well—namely with Twitter, which has long been criticized for neglecting its robust, hyperactive community of black users.) While working at Philips, "you'd typically design for the widest possible target audience," says Bone. "It was clear that they stuck to a space they could understand. Even though they acknowledged and understood that there were huge chunks of the market that they were not able to serve in the best way, they continued as you'd expect a large company to go, and went after the large numbers. [But] if you look for smaller moments, smaller cultures, and address those, and adjust your design to that, it doesn't stop you from having a universal appeal."
The launch of the Bevel Trimmer kicks off what Walker says will be a busy year for his company. In February, the Bevel razor system will hit select Target stores as part of a deal struck with the retail giant last year. (Walker says there are plans to sell the Bevel Trimmer in Target, as well.) Additionally, he says his company plans to have "developed or shipped" 15 more Bevel-related products by the end of the year, and will launch an entirely new brand in the second half.
When pressed for details, he only offered this: "People will start thinking about our company very differently."