There's no shortage of merchandise for transportation design fiends to splurge on. Following a successful Kickstarter, Massimo Vignelli and Bob Noorda's NYC subway graphic standards manual was turned into a buyable book. Same goes for British Rail's standards manual. Designer Lindsey Lang has tapped into Transport for London's rich design history to turn some of its most iconic patterns into wall tile.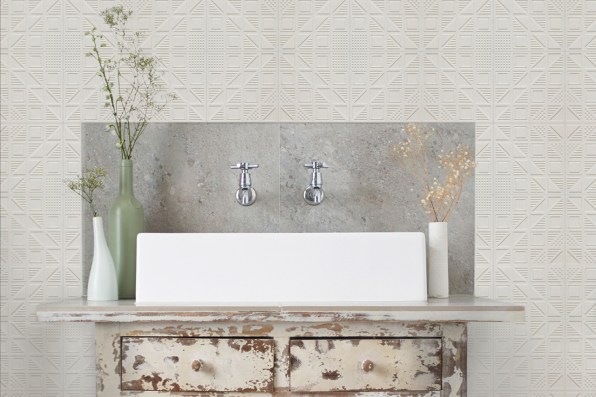 Manufactured by Walls and Floors, a European company, the three-dimensional cement tiles are inspired by the work of Enid Marx and Harold Stabler. A textile designer, Marx created upholstery for the London Underground trains that was installed in 1938. Lang interpreted her Chevron pattern into wall tiles in pink, black, and three shades of blue. Stabler designed architectural tile for London Transport, some of which is part of the V&A Museum's collection. Lang used his 1938 Roundel design as a jumping off point for hers.
While generic subway tile has become somewhat of a modern design cliche—it's ubiquitous in restaurants these days—Lang's updated take on modern design history would look mighty original on a backsplash.
Find the tile over at wallsandfloors.eu for $25 per square foot.