Changing jobs every couple of years used to look bad on a resume. It told recruiters you can't hold down a job, can't get along with colleagues, or that you're simply disloyal and can't commit.
That stigma is fast becoming antiquated—especially as millennials rise in the workplace with expectations to continuously learn, develop, and advance in their careers. This sentiment is different than the belief of past generations that you cling to an employer over a lifetime in the hopes that your long-term employer will treat you fairly in the end with a matching 401(k) plan, among other benefits.
There are a lot of arguments for jumping ship every few years. The economy isn't what it used to be—and never will be again. Workers who stay with a company longer than two years are said to get paid 50% less, and job hoppers are believed to have a higher learning curve, be higher performers, and even to be more loyal, because they care about making a good impression in the short amount of time they know they'll stay with each employer.
Patty McCord, former chief talent officer for Netflix (and responsible for the company's current innovative work culture), says job hopping is a good thing, and young people should plan to do so every three to four years.
"I think that the most important, critical change in people's mental outlook is to view employees as smart contributors from the beginning," advises McCord, who now coaches and advises companies and entrepreneurs on culture and leadership.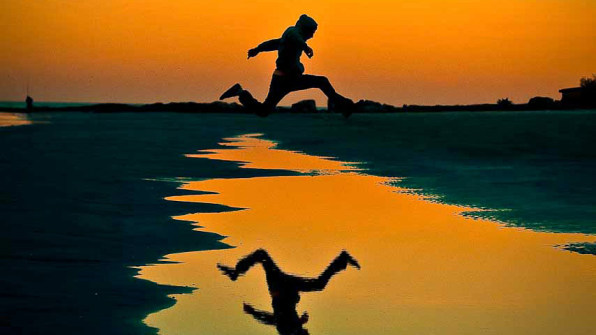 "If we changed our perspective and said, 'Everyone here wants to come in, do a great job, and contribute,' then they either fit or they don't," she adds. "You build skills faster when changing companies because of the learning curve."
Why the high learning curve? Because job hoppers are constantly placed outside of their comfort zones. They join companies, know they have to learn fast, make great impressions, and improve the bottom line—all within a couple of years before moving on to their next conquest. As a result, they're usually overachievers and learn a lot in a short span of time.
According to Penelope Trunk, serial entrepreneur and author, life is actually "more stable" with frequent job changes.
"In terms of managing your own career, if you don't change jobs every three years, you don't develop the skills of getting a job quickly, so then you don't have any career stability," Trunk tells Fast Company. "You're just completely dependent on the place that you work as if it's 1950, and you're going to get a gold watch at the end of a 50-year term at your company."
She adds:
I read a lot of research about what makes a good employee . . . and people used to think that the longer you kept an employee, the more worth they are to you, because you train them and they get used to their job and then they do it. But, in fact, an employee who stays on the job and isn't learning at a really high rate is not as engaged, so they're not doing as good work. So it turns out, the employee who stays longest, you get the least work out of, and the employees that job hunt are the most receptive of becoming extremely useful, very fast.
Trunk believes that the learning curve "pretty much flattens after three years." While there are few exceptions to jobs people should stay in for longer, such as academia, most people should leave if they want to stay engaged, says Trunk.
But what about companies? We all know how costly it is to train employees. If companies have to keep training new employees, how does this affect their business objectives?
This is a concen McCord is asked about regularly by the companies she consults. Employee retention is a big issue, and "it scares the hell out of" employers, says McCord. They've invested a lot in hiring big talent. To that, McCord has some advice: In 15 years, when your company is growing rapidly because of all the high, job-hopping achievers that have come and gone, unless you're an institution, don't worry that no one has any institutional knowledge of your company.