If you want to get a look at surfing right now, you can go to YouTube and see thousands upon thousands of hours of footage of people riding waves all over the world. You can see the best surfers in the world compete against each other on the World Surf League's livestream. But if you want a peek into the soul of surfing in 2015, you need to see View From A Blue Moon.
The first surf film shot in 4K resolution, it follows the life and times of 23-year-old John Florence (arguably the world's best surfer) as he travels the world from Brazil to Hawaii to South Africa to Australia and beyond riding remote shorelines in ways that most of us can only dream about. And it's narrated by John C. Reilly.
According to the film's producers, since its release on December 1, View From A Blue Moon has had the top grossing first week ever for an action sports film, and grossed more than any surf film has done in its lifetime. Backed by brands Hurley and Monster, and produced by Brain Farm, the film was directed by Florence and 23-year-old filmmaker Blake Vincent Kueny. Florence and Kueny started working together six years ago, and this is the follow-up to their 2013 self-financed film Done.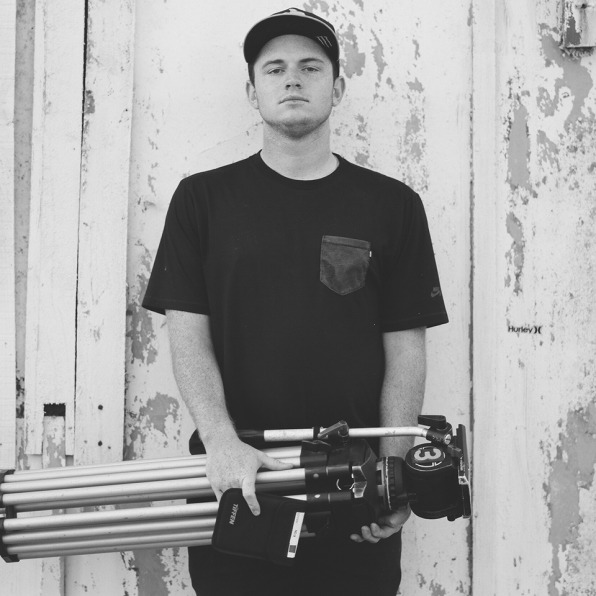 What makes View From A Blue Moon different from most surf films, according to Kueny, is that it's got a big budget but doesn't sacrifice its vision to reach a mainstream audience. Many a big budget surf film has flopped by trying to cater to two audiences, but satisfying neither.
"You have these $5 million projects that come around every four or five years and they don't really take off because when a company spends that kind of money they want it to reach a broader audience and tell a story," says Kueny. "So they do it, but the filmmaker is stuck between making a surf movie and a movie that tells a broader story, and it ends up in no man's Land between the two. The non-surfer doesn't care because they're going to go watch James Bond, or Mission: Impossible, and the surfers think all the story part is corny."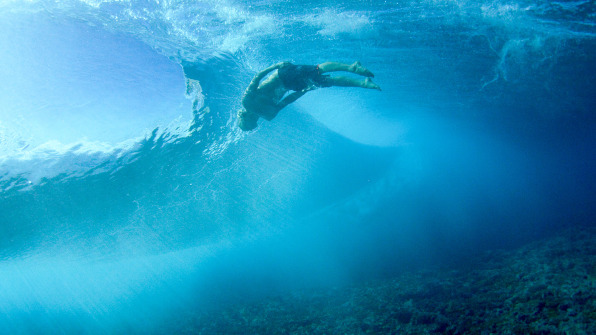 For this film, Kueny says the goal was to make something for surfers that was so epic, the enthusiasm would be contagious. "We wanted to make the best film possible, if it was going to appeal to a broader audience it was because surfers would think it was a must-see surf movie," he says. "We wanted the word-of-mouth from surfers saying it was the best film they've seen in years to be the thing that would encourage non-surfers to check it out. That's the quality that would give it longevity and a broader appeal. Today audiences are so smart, it doesn't matter if you're into football or basketball or surfing, they can still see when something isn't authentic."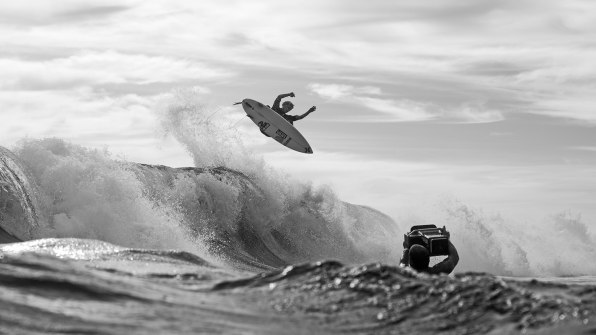 The film took more than two years to make, and with a budget of about $2 million, it's understandable there were some nervous moments among the brands bankrolling the project. But Kueny says Hurley was a very trusting partner, despite the years-long production process. It helped that he and Florence already had a successful surf film under their belt, but that only goes so far.
"On a long, almost three-year project like this, there are a lot of cold feet among the people paying for it because they're not seeing results for such a long time," says Kueny. "It can be a gruelling process that can be really stressful for a brand because they have to keep putting money, time and effort in to make sure everything's running smoothly, but not seeing the finished product for a long time.
"Our partnership with Hurley was something unique, they didn't approach it as their property that they wanted to promote the brand, it was more about them recognizing what we wanted to do and wanting to support those goals."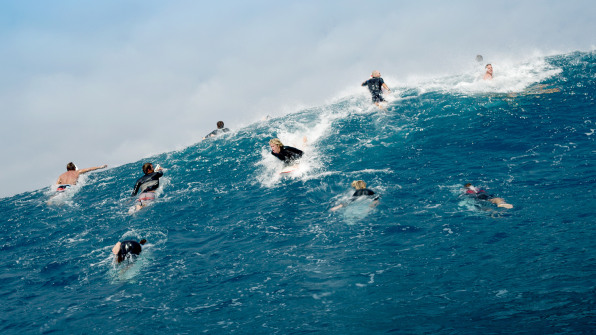 As co-directors on two films, Kueny and Florence have built up a work process and collaborative trust that helped them get the best out of each other.
"He's being pulled in so many different directions, and he didn't have someone to oversee his vision and image, and he holds that very sacred because that's plays a significant role in his career longevity," says Kueny. "One dumb Trident commercial could ruin everything, so he knew he needed someone to help build and maintain that image he wanted.
"So we just built up a trust. When he says the waves are going to be in this part of the world at this time, get everyone and the gear and meet me there, I know he's serious and it's time to get ready. When it comes to how the overall direction will be, the shots we need, the music, voiceover, and all that outside the water, that's where I take the lead. Basically, he's pushing us to get the best of him in the water, and we're pushing him to get the best of him outside the water."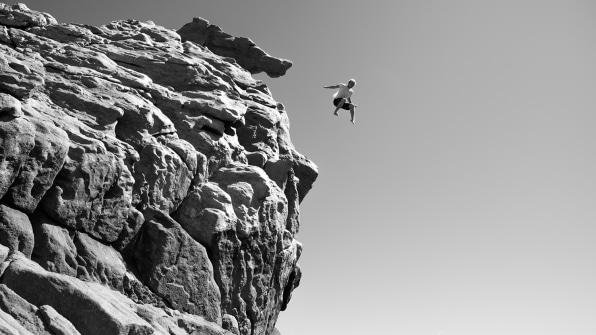 To help assuage the sponsor stress, Kueny and Florence did post a string of short web cuts that got audiences excited and helped reinforce the trust of their financiers. Between that, and things like Florence's Instagram feed, as well as a trailer that's GQ called "the most beautiful trailer ever," Kueny and Florence set out to gradually build anticipation for the long-awaited project.
Kueny says that despite our seemingly insatiable need for what brands call snackable content, there is an appetite for longform projects. "There are brands that are making content just to check a box in the marketing strategy, but if you're not making something people actually want to watch, you're just wasting bandwidth on the Internet," says Kueny. "There is an appetite for these bigger projects, but it's also about how you build anticipation, what kind of other smaller content pieces you use to build up to the big piece. It's creating a big moment, but leading your audience to it through a series of smaller moments."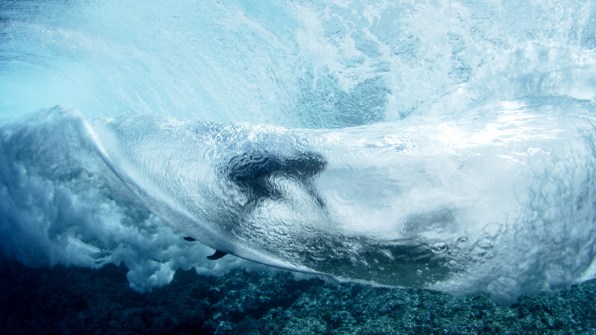 While they didn't want someone talking people through the entire film, Kueny and Florence did recognize the potential power of a great narrator. Kueny says they wanted someone not closely associated with surfing to give non-surfing viewers some context into who John Florence was and his place in the culture. So they came up with a wish list of potential candidates.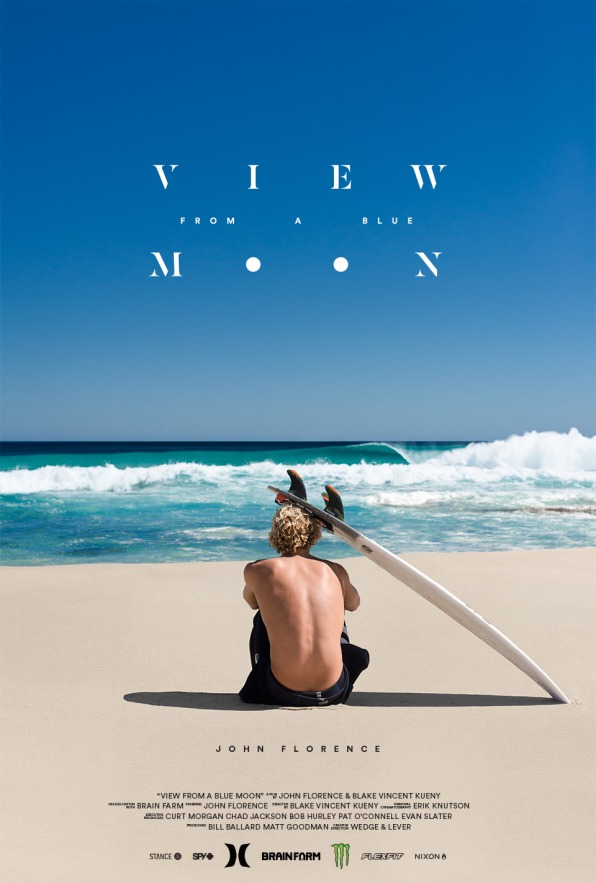 "We started looking at this list, and all roads sort of led us to John C. Reilly," says Kueny. "His teenage son surfs, and Florence is sponsored by Nixon watches, who's owner is friends with Mike D. of the Beastie Boys, who's married to Tamra Davis the director, who knows John C. Reilly really well, and their kids surf together. So an email was sent, and he got back to us right away."
What surprised Kueny was just how enthusiastic the Oscar- and Golden Globe-nominated actor was about being a part of the film. "He really got into it," says Kueny. "He didn't just show up, read the script and leave. We did three re-reads, it was a real collaboration, and he was stoked. He was in Hawaii shooting the new King Kong movie, and came to the premiere and parties, just hanging out. It was awesome to have him involved."