"How about this, it's fucking Christmas, and your whole family goes on vacation and they forget their eight-year-old fucking son."
Sound familiar? If you said it sounds like a (salty) adult's retelling of the plot line of Home Alone, you're getting warm.
It's actually Macaulay Culkin himself who's doing the retelling, playing the grown-up version of Kevin McCallister in a new digital series :DRYVRS, created, written by, and starring Jack Dishel.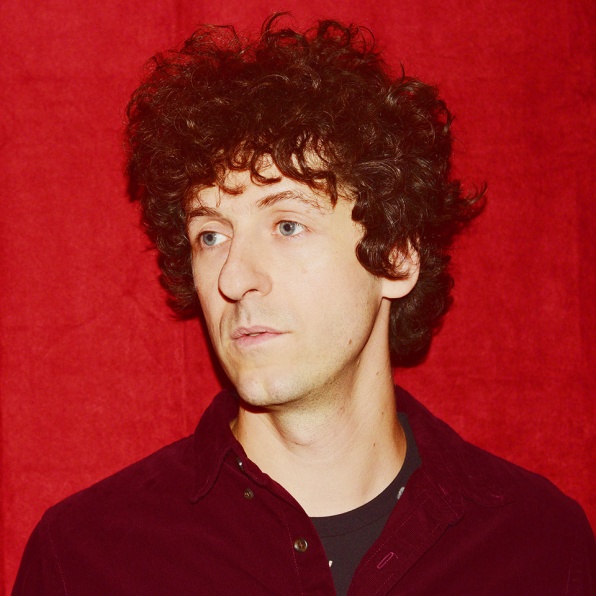 In the episode that debuted this week, "Just Me in the House by Myself," Culkin is just one of the drivers that Dishel meets using ride-sharing apps. In an immediate twist, Culkin confesses he doesn't actually know how to drive, he's just taking over for his wife who's done "too much blow" the night before. Dishel takes the wheel while Culkin rides shotgun.
The two strike up an uneasy conversation prompted by Dishel's pronouncement that Culkin's move to ignore a call from his mother is "ice cold." Cue adult Kevin's rant about the psychological scarring inflicted by his experience "fending off his home from two psychopath home invaders" who threaten to torture him, yet somehow manage to keep their dialogue squeaky clean. You don't get to experience the full extent of his trauma until a carjacker leaps out and Culkin draws on the mad skills he developed trying to deter the bumbling burglars from his past and the deep seated resentment that's by turns menacing and madcap.
Dishel tells Co.Create this episode was originally vastly different when Culkin signed on. But as he thought about it, an idea came that was "so eyerolling-ly obvious" he couldn't help but ask Culkin if he'd be willing to go for it. Dishel explains that even though Home Alone is a comedy, "if you read it on paper it's terrifying, there's no way you would ever recover." So he decided to twist the genres together.
"You are going to say no to this," Dishel recalls saying to Culkin, "you probably should say no, but the thing about Mac is that he's heard it all before and he's 10 steps ahead of everyone else."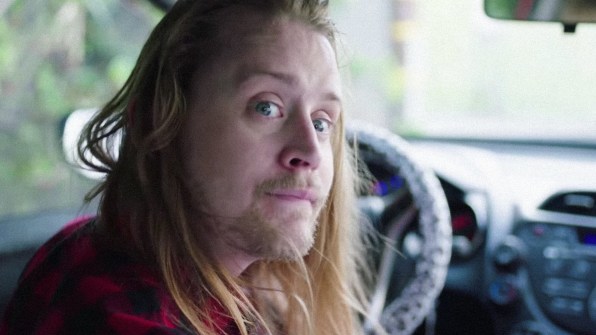 Dishel admits the two have been good friends for several years, hitting it off when Dishel was touring with the Moldy Peaches in Germany and stumbled out of his bunk on the tour bus to find Macaulay Culkin hanging out with the band. Still, he notes Culkin laughed when he heard the idea. "I don't think he would have done it if he didn't like it."
Upcoming episodes set to be released in January will also feature well-known actors such as Rosanna Arquette and Steven Weber (best known for his turn on '90s sitcom Wings). Just don't expect that those story lines will mine old movie roles.
Dishel is working on several episodes at once, but all were in some way inspired by his own experiences using Uber and Lyft to be ferried back and forth to the studio when he was recording his new album for his band Only Son. "I had this crazy little streak of four or five rides in a row," he explains in which the driver would engage him in some strange conversation. "This shit writes itself," he exclaims, quickly adding, "All my rides have been extremely boring since then." As entertaining as some were, he doesn't think he'll be using actual Uber or Lyft drivers in any of the upcoming episodes.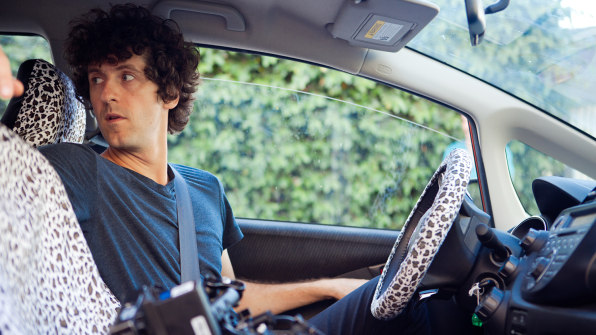 For Dishel, this digital series, along with making music, videos, and doing comedy are all part of his goal to keep doing things that inspire him. Other than that, he says there hasn't been a strict schedule, especially as he co-creates with other friends who are actors, directors, and other industry professionals who are happy to join in the fun.
"It is really haphazard," Dishel explains, "The analogy that comes to mind is that you are looking towards a giant ravine and a bridge builds itself under your feet." As for a revenue stream, Dishel's YouTube channel (refreshingly) doesn't start with a pre-roll ad, but the episode views are racking up–over 20,000 in less than six hours. "I'd love to make money from it," confesses Dishel, "but I look at that like, if you build it they will come. Eventually money will follow."