"What would you want to see yourself in?"
It's a question every actor is asked at some point, generally by the people who make a living trying to find projects for him or her. When the question was directed at Zack Pearlman during a recent meeting, however, it started a conversation that ended with the actor selling an original movie pitch.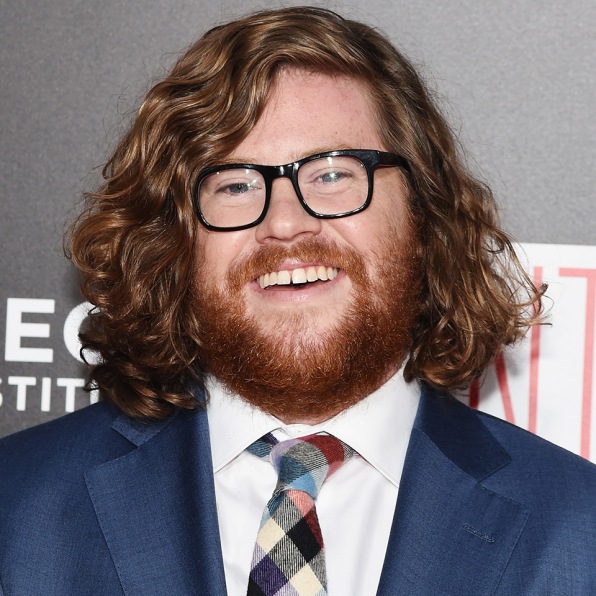 Between roles on the short-lived Fox sitcom, Mulaney, and the film Staten Island Summer, which was penned by Saturday Night Live's Colin Jost, Pearlman had been in business with Lorne Michaels's production company, Broadway Video, for the past two years. With a role in the new Nancy Meyers film, The Intern, lending the actor fresh visibility, he went to the company for a meeting about what was next. He had in mind something different than everything else in this room; something he wasn't sure if he should even mention.
"I got this idea for a movie maybe seven hours before the meeting," Pearlman says. "So when the question of what I saw myself doing next came up, I ended up doing a real soft pitch of the idea. And it was just one of those moments where everyone in the room kind of locked eyes and everyone was like 'Oh shit, this is a legit idea.'"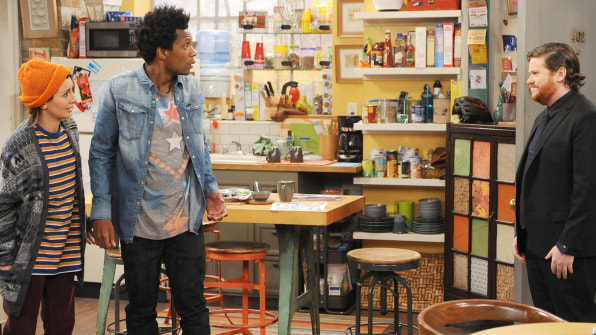 Although Pearlman is required to keep the plot of the potential film under wraps, he describes it as an action/comedy road movie. (The Hollywood Reporter article about the deal calls the plot "high-concept.") Though he'd thought through the broad strokes earlier that day, some elements of it came up during the course of the meeting, just through talking it out.
"I love improvising and reacting in the moment," he says. "There was a whole scene in the pitch that wasn't fully fleshed out but happened to come out of my mouth sounding like it was, and ended up being one of the funniest scenes in the movie. I've been doing comedy since I was 13-years old and I'm 27 now, and in that time, I've learned how to react on my feet. Even though this was a moment where all signs point to you probably don't want to do that, I still did it. Like, even my writer side still has a performer in him."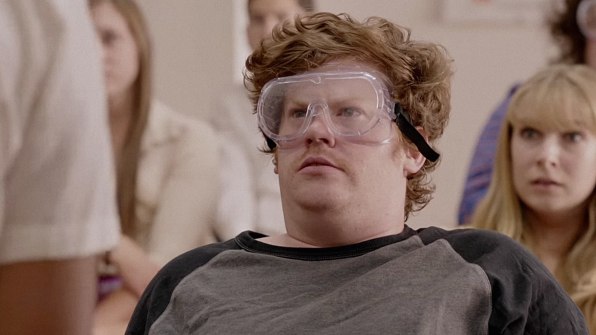 Cultivating the writer side along with the performer side is something Pearlman has been doing for a long time. Even before landing his first big role, in 2010's The Virginity Hit, he had been writing screenplays with a partner. He is a firm believer in the Make Your Own Thing rule practiced by former Apatow acolytes like Jason Segel and Seth Rogen, actors who have since gone on to write vehicles for themselves to star in. So when the question of who would write the movie came up, and the actor volunteered himself as tribute, everyone in the Broadway Video meeting agreed needed some proof of his abilities.
It just so happened, however, that a pilot Pearlman had recently written was still circulating around various offices at the moment, and getting positive feedback. Everyone at the meeting that day soon read the pilot and agreed Pearlman seemed like he could deliver the goods. At the same time, Pearlman's manager had a conversation with an executive at Paramount, and brought up what happened at the meeting. The executive was interested in hearing more.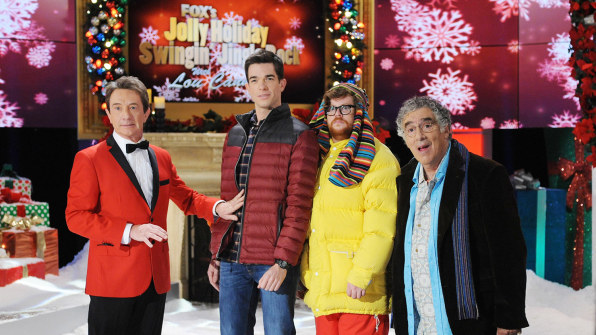 While the ramshackle way the idea spilled in the first meeting was no doubt part of its charm, Pearlman knew the same approach wouldn't fly in a formal pitch. Absent the element of surprise—unto himself as well as everyone else, apparently–he would have to prepare seriously this time.
"I sat down for an entire day by myself and just told the story of the movie over and over and over again like I had just seen it," Pearlman says. "You act like you just saw the thing you're pitching, like, in the next room over. Also, since I'm an actor, I decided to not only tell that story but show it, kind of imitate the other characters and say some of the lines I knew were gonna be in the movie. And the response was amazing."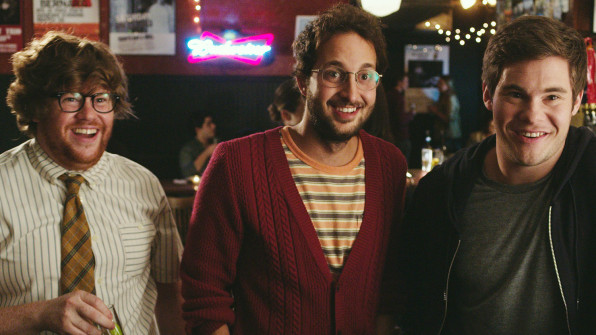 After he made his pitch, Paramount had no notes. The only question was whether the film would fit into their schedule, and it was a question they soon resolved. The whole process took a few weeks, which in Hollywood-time is roughly the equivalent of 24 hours. Sometimes it can take months just to even get a meeting on the books, and then money decisions take a long time. For instance, Pearlman had to do 12 auditions before he won his role in The Intern. ("Nancy Meyers is very thorough.") With a deal in place, and Lorne Michaels attached to produce, all Pearlman had to do now was write the script—and fast.
He decided to take out of the equation any possible distractions that could potentially bar him from finishing his screenplay. Pearlman left behind everyone he knew, and travelled alone to Kauai for 26 social media-free days. It was the most intense, immersive writing experience he'd ever undergone, and when he returned from it, script in hand, he felt like an insane person.
"Writing a movie by yourself is crazy. You kinda have to be a little nuts to do it because you're talking in like nine or 10 or 12 people's voices all at once, and you have to carefully construct each of those voices," he says.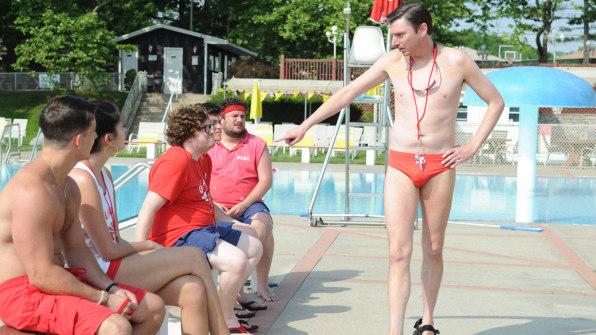 Now that he's finished with the initial draft, Pearlman is currently awaiting notes from Paramount. Barring any major disagreements, the next step will be a rewrite, and then the project could potentially be placed on the docket for next year. In the meantime, Pearlman is leaving himself open to any further magical moments of inspiration. He's already proven he knows what to do with them.