Lesli Linka Glatter is just back from Berlin, where she spent eight months shooting season five of the Showtime series Homeland. Overseeing production as an executive producer, Linka Glatter has directed some of this season's most intriguing episodes, including the premiere during which black ops CIA agent Peter Quinn schools a room full of CIA officials, calling out the U.S. on its lack of a strategy in dealing with ISIS.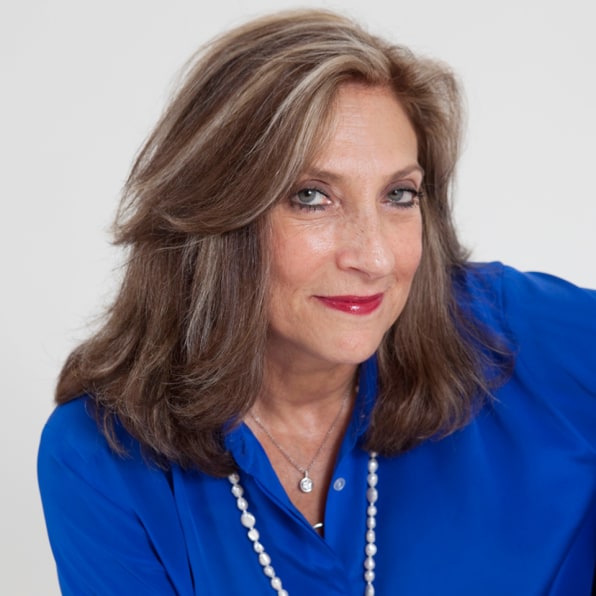 "We got feedback pretty immediately about that particular speech because it summarized our lack of policy or policies in Syria in a way that crystallized it for people," says Linka Glatter. "I remember the first time I read it and going, 'Oh my goodness!' Especially when I read that line where the secretary of state asks Quinn, 'Is our strategy working?' He says, 'You tell me what our strategy is, and I'll tell you if it's working.'"
It's a powerful scene, and it's uncanny how the intersecting storylines relating to Syria, Russia, and Western Europe being the seat of terrorism have mirrored what is happening in the real world.
Linka Glatter is one of the most prolific directors working in television, with a resume that includes some of the most popular and groundbreaking series of the last two decades, including ER, The West Wing, and Mad Men. She spoke to Co.Create about putting together this season of Homeland, why she loves the gig even when she finds herself up at 3 a.m. trying to work out a scene, and what other show she'd love to work on again if only she had the time.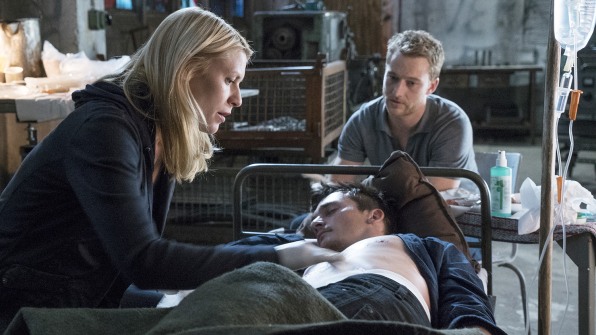 Prior to starting Homeland's fifth season, Linka Glatter and the show's writers and producers, as well as cast members Claire Danes and Mandy Patinkin, met with CIA officials—experts in areas like cyberterrorism, narcoterrorism and ISIS—to get a sense of what was on their radar. "Actually, it's been going on from the beginning of the show," Linka Glatter says. "The show creator Alex Gansa, who is an amazing guy, asks all of these questions: What is your biggest nightmare? What keeps you up at night? From those discussions comes the context of the season.
"Obviously, no one is talking about confidential cases because that would be totally inappropriate," Linka Glatter stresses. "I end up feeling like I have a bigger understanding of the world as a result of these meetings. We meet with people from the right and from the left. I think because we do that, we present a more realistic picture. No one's wearing a white hat or a black hat. The world kind of exists in this shade of grey. It's a world of ambiguity."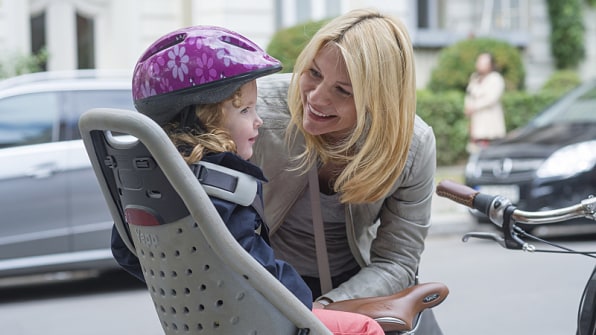 After a fourth season that had CIA agent Carrie Mathison stationed in Islamabad in the wake of Brody's death, leaving her daughter Frannie back in the U.S. in the care of her sister, the fifth season of the show began with Carrie out of the CIA and starting a new life in Berlin, where she is living with her German boyfriend Jonas and little Frannie and working as a security consultant for a wealthy German philanthropist before it all goes to hell after someone tries to kill her.
Linka Glatter first began directing Homeland in the show's second season, and says she never gets bored working on the series because no season is ever the same. "We get to reinvent the show every season," she says.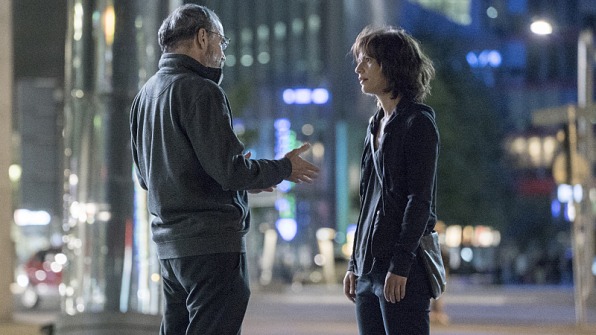 It's a globetrotting show, even if certain parts of the world don't actually play themselves. "I'm very proud of last season's work. We shot in Cape Town for Islamabad. You go figure that one out," Linka Glatter says. "That was very challenging. It has been done before, believe it or not. It was a little bit like shooting a period piece. You could look five blocks down this way, but if you looked over to the right, you were in Africa."
This season, they didn't have to fake the main setting because she was able to shoot in Berlin. "It's an extraordinary, complicated city," she says. "So how perfect for a very complicated, morally ambiguous show."
The show's key production players, including the production designer and assistant directors, were brought in for the season five shoot, but everyone else on the crew was German. "It was an amazing, cross-cultural experience," Linka Glatter says. "They do a lot of filming in Berlin. In fact, Babelsburg Studio is the oldest in the world, and they do a lot of movies. What they have not done is a premium cable series, and that is a whole other animal."
Shooting an episode of Homeland is akin to shooting a small movie in nine days, according to the director. The second episode of this season did present a location that had to be faked—a Syrian refugee camp. "The challenge of doing that in a place that you could never imagine being able do that and doing it so close to the beginning of the season and being able to pull it off was thrilling," Linka Glatter says.
She shot the sequence in Rudersdorf, which is about an hour outside of Berlin. "It's actually a place that's been used a lot as a war-torn city. It's been used in Monuments Men. It's been used in Inglourious Basterds. I'm not sure people would necessarily be able to equate those films visually to what we were doing, but at least we had a canvas to work with," she says. "We took that place and made it a Syrian refugee camp."
Given that Linka Glatter has been so busy with Homeland, she hasn't had time to focus on other projects like, say, directing another episode of The Walking Dead. She directed 2013's "The Suicide King" episode, in which The Governor tossed Daryl and his brother Merle into the biter arena and ordered them to fight to the death.
"It defies the idea that we hear over and over, which is, women can't direct action," Linka Glatter says, pointing out that The Walking Dead goes well beyond being about action, or zombies, or horror. "The Walking Dead is about people being put in extraordinary circumstances where they're forced to deal with who they really are. If you take everything away that you know about your world, what is left? How do you behave? That to me is truly fascinating. I would have absolutely gone back to that show, but I haven't been able to because of scheduling."