Stacie Henrich hit rock bottom in 2008.
After an alcohol-induced coma hospitalized her for nearly two months, she enrolled in Alcoholics Anonymous, and began the long road toward recovery. Less than three years later, she was a homeowner with a 401(k), travel plans, and a new life.
While she gives most of the credit for her incredible turnaround to a higher power, Henrich owes at least part of her success to her employer, Coast to Coast Computer Products, a California-based digital imaging supplier.
She was introduced to the company through a fellow AA member, and in 2009 started making cold calls at the company's head office in Simi Valley. She soon earned the award for rookie of the year, and is now one of the company's top performers, serving as its director of national sales.
"It's really funny because when I first started at Coast To Coast, I had no idea it was recovery-based," she says. "I just knew that the person who referred me was a sober member, so when I came here it felt really good. It felt comfortable. It felt right."
What Henrich eventually learned is that Coast to Coast hosted weekly AA meetings, had a library filled with personal development literature available to all employees, and the company's CEO, Rick Roussin, is now nearing 30 years of sobriety.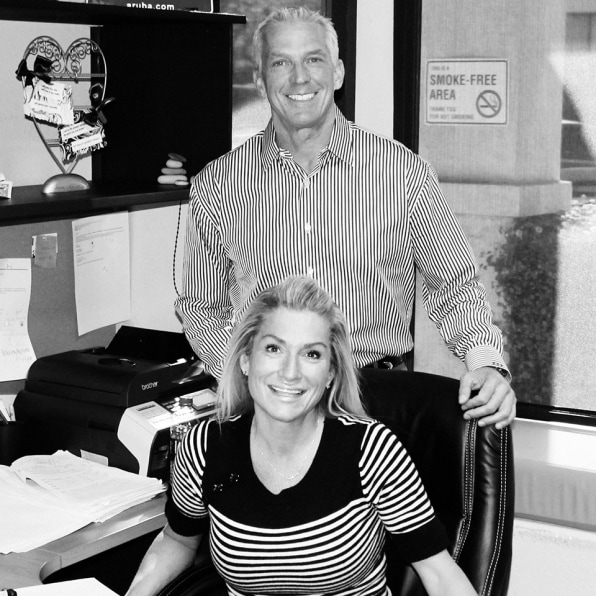 In fact, more than 25% of Coast to Coast's 230 employees—including six of its top 10 earners—are members of recovery programs, representing a combined 416 years of sobriety.
Roussin's own recovery story dated back to an early age. The self-described member of a "family of drinkers" started drinking himself when he was only 12 years old, and eventually turned to drugs.
"I'm really grateful for cocaine, because that particular drug brought me to my knees way faster than anything else would have," he says. "That white powder stripped me of everything that I had; stripped me of my dignity, and spiritually, mentally, and financially bankrupted me. That was my bottom."
In September 1985, during the early stages of his recovery, Roussin began a business with nothing more than a phone and a business directory. After months of cold calling, Roussin was in a position to hire, and asked other members of the recovery program to join him at the kitchen table of his rented home office.
Today, Coast to Coast sells digital imaging supplies to the federal government, Firestone Tires, a number of major hotel chains, and many of the Fortune 1000, though it primarily serves companies with between 50 and 500 employees. Providing a low-cost alternative to industry leaders like Cannon, Epson, and HP, the company hit $63 million in revenue in 2014.
Roussin believes that the success he's experienced in business is largely the work of his loyal staff members and the unique corporate culture they've built together.
"We created a culture here of always helping everybody else. We believe that if you want to be successful in life, then you help other people be successful," he says. "Even people who work here who are not in management, they don't have any direct reports, they're always available for coaching, for motivating, for sharing things that work with every other employee."
This culture of sharing and helping others is an extremely powerful tool in an industry that thrives on building meaningful relationships with customers.
"Through Alcoholic Anonymous and the steps of recovery, you learn that you can't be self-centered, you've got to be others-centered," says Henrich. "In sales, where you have to cultivate these relationships, you can only do that by providing an honest service. People want to deal with honest people."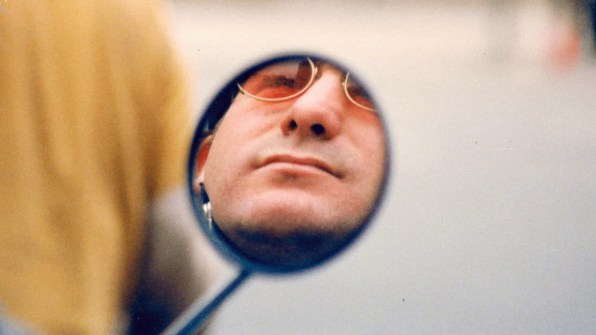 Henrich adds that these skills were learned both through the recovery program and the example set by her CEO. She says that Roussin helps employees build strategies for reaching both their personal and professional goals by hosting seminars and teaching self-improvement strategies.
"Rick sets the tone," she said. "He's all about being the best you that you can be."
Though many employees have seen difficult times, their culture of self-improvement and helping others, while surrounded by others that have overcome similar obstacles, is an incredibly powerful motivator for new recruits.
"There is risk. There's no doubt about it," says Roussin. "Any time you're going to work with somebody who's got a tainted past, there's always a chance they're going to go back to that way of life. On the other hand, my experience has shown that most people who come from a background like that have a lot of intelligence, drive, and energy. If they can stay sober, and you teach them to channel that drive and energy into something positive, you gain an extremely productive worker and an extremely loyal worker, because you were there to lend a hand when they were down and out."