There is nothing else on television quite like Crazy Ex-Girlfriend, the delightfully unstable show whose heroine regularly breaks into song. There almost wasn't anything like it on television at all, though.
After Rachel Bloom and co-creator Aline Brosh McKenna sold their musical comedy pilot to Showtime, the network ultimately passed on it. But Showtime's loss proved The CW's gain–and the world's, by extension. Since debuting this fall, Crazy Ex-Girlfriend has enchanted critics, inspired almost aggressive word-of-mouth, and it just earned an order for five more episodes to round out its first season. For Bloom, it's a triumphant loop-de-loop in an emotional roller coaster that started years ago on YouTube.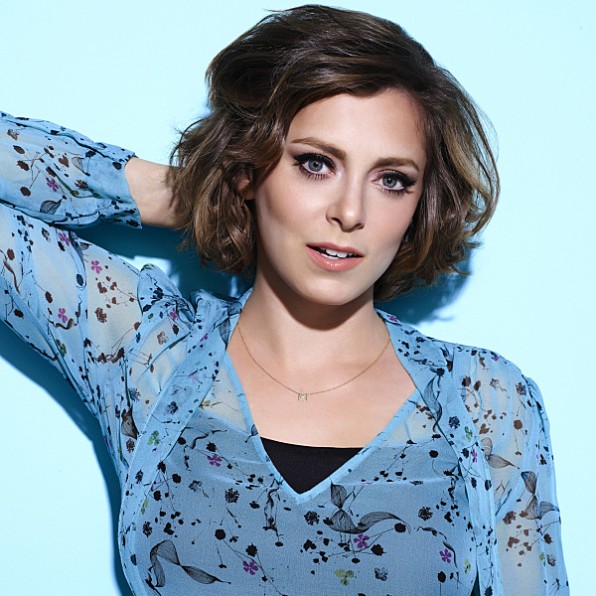 Crazy Ex-Girlfriend follows the story of Rebecca Bunch, a wildly successful young New York lawyer whose life is all-business. Following a chance encounter with a former summer camp fling, she declines a pending offer of partnership at her law firm and inexplicably uproots to the slightly less cosmopolitan confines of West Covina, California–where the fling now lives. It's this rash decision that underscores the first word of the show's title, but it's the character's dawning awareness of how irrational her behavior is that grounds it all in reality. As far as inciting incidents go, the woman behind the show may not have undertaken anything comparably risky in her real life, but she did sink a lot of money and time into a funny music video with no guarantee that anyone would ever see it.
"I was always really interested in musical comedy growing up," Bloom says. I wanted to be a musical theater star. I wanted to be on Broadway. And then when I fell in love with sketch comedy writing I slowly realized that my favorite comedies to watch had also always been musical. So I decided to start making what I thought of as musical sketches."
Bloom's first video is perhaps her most notorious, setting the tone for the onslaught to come. The bawdy, joke-packed "Fuck Me, Ray Bradbury" established her as a fearless dynamo, crackling with earnest theater-kid ambition and energy while also suffused with satirical wit. The video went online in August of 2010 and quickly went viral. Not the kind of viral that's completely inescapable, but the kind where agents and managers's money-sensors tingle. Within three months she had her first TV writing job.
It's easy to tell a fluke viral star from the real deal. Bloom had prepared for this moment. She'd taken classes in playwriting and TV writing at NYU, and when the time came, she had vetted samples of her narrative writing at the ready. Getting staffed on the short-lived animated sitcom Allen Gregory was a logical next step, and it helped her hone her craft at writing stories, as opposed to songs and sketches.
"I was the youngest on a staff of very, very talented people and just being around people who are better and more experienced than you makes you better," Bloom says. "Just by osmosis, being on that staff I got so much better as a writer–both narratively and joke-wise."
After Allen Gregory folded, Bloom floated around LA as an active TV writer and an auditioning actor for a couple years. She wrote for the People's Choice Awards and for the Adult Swim animated sketch show, Robot Chicken. She also tried pitching two separate musical comedy series. Nobody bit. During this same time period, though, she gained a new fan who reached out and changed everything.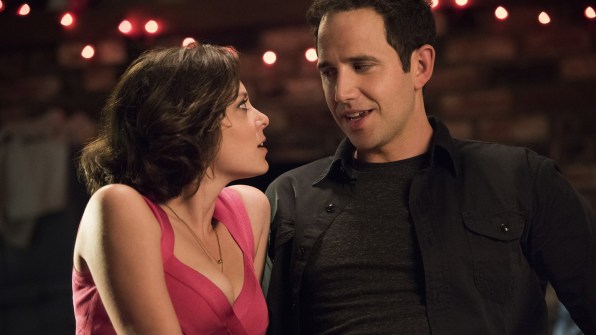 Aline McKenna Brosh is the screenwriter behind The Devil Wears Prada, the recent Annie remake, and several other films. After discovering Bloom's videos online in 2013, she got in touch to see what other ideas the young writer/performer had in mind. The first time the two ever met in person, it was at a meeting with CBS, and by the time it was over, Bloom and McKenna knew that the project they wanted to develop together was a musical comedy called Crazy Ex Girlfriend.
"When I heard that someone else wanted to develop a musical show with me, I was happy but skeptical," Bloom says. "It had been my dream for a very long time, but I was skeptical anyone would be interested at that point."
The two connected right away on a number of levels, sharing similar touchstones in books, movies, and feminism. They spent a couple months talking through the show and emerged with a 25-minute presentation of what exactly they wanted to create; the characters, the general arc, and some episode plots. Bloom and McKenna even went a bit further and pitched the entire series-length arc of the show, as if it were all just one long movie. Showtime bought the pitch with a back-up script order, and now the pair had to actually write their pilot.
"Our writing sensibilities are different, but in a way that complements each other," Bloom says. "We just sat in a room and wrote the show, line by line, together, which is a way that I have never worked before. I hadn't been used to that kind of collaboration and she hadn't had a writer partner in years. So the tone of the show is her writing sensibility mixed with mine."
Together, they worked to develop their musical comedy so that the songs had a generous density of jokes, arrived unexpectedly, but felt organic to the episode. They tried reverse-engineering episodes around song ideas a couple times, but found that it felt more like shoehorning and might come across as forced to the audience. Instead, they found a natural rhythm, creating songs out of plot elements.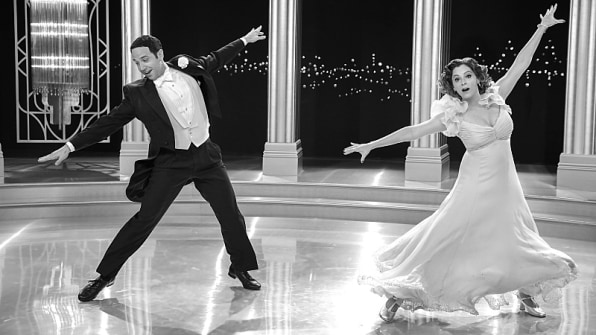 While they wrote songs and episodes between December 2013 and February 2014, and got ready to shoot the pilot, Bloom was also planning her wedding for later that year. The anxiety of both endeavors coalesced into a kind of mega-anxiety the writer-performer hadn't known since adolescence. Instead of pushing it down and pretending it didn't exist, she channeled this anxiety into her character, Rebecca Bunch, giving her new shades of three-dimensionality. When the smoke cleared and the pilot was in the can, they'd succeeded in bringing to life the show they wanted to make—the one Bloom needed to make. Showtime passed on the project.
"We really, truly, fully mourned the show," Rachel says. "We grieved it like a relative."
They weren't fully out of hope, though. After they'd taken the pilot to several other networks and nobody seemed interested, some idle months went by. That's when McKenna began watching the critically adored series, Jane the Virgin, and became fixated on its network, The CW. She decided that any channel willing to take risks and court smart female viewers with a show like Jane might also have a spot for Crazy Ex-Girlfriend. The two secured a meeting, during which CW executives agreed they'd consider developing the show for off-season.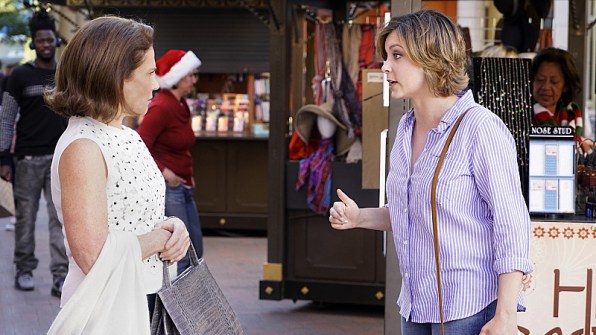 At Showtime, Ex-Girlfriend had been pitched as a half-hour, but The CW envisioned it as an hour-long show. This expansion proved not too taxing, though, as a half hour on commercial-free Showtime is closer in length to the typical 42-minute hour seen on networks. Bloom and McKenna had the entire season mapped out already, so they began Frankenstein-ing episode scripts together to fit the format, and used the extra time to explore B-stories they'd previously discarded for brevity's sake.
Only weeks after they turned in their final script, the CW had to announce shows at Upfronts in May 2015. McKenna called Bloom to tell her that the network was strongly considering rushing the show into production to get it on the fall schedule, paired with the Jane The Virgin.
"This was news to me," Bloom recalls. "I mean as far as I knew, they were maybe thinking about developing us sometime down the line. And then within less than two days of getting that phone call, we were picked up for the fall. So we went from mourning the show to getting picked up for the series in a very quick time."
Five years after her raunchy first video landed on YouTube, Bloom is starring in her own TV show and cultivating an audience. She went through the worst experience an up-and-coming TV writer with a promising show idea can go through, immediately followed by the diametric opposite of that experience. At the heart of her current job, though, she is still making funny musical sketches like she was five years ago. There are some subtle differences, of course.
"Now I don't have to worry about being the one who wrangles the props and costumes."