Design lovers can be intimidating to shop for. Surely it'll take a king's ransom to please them. But good design is for everyone, at every price range, which is why we put together this guide. Whether you're shopping for your kid, your girlfriend, or your grandma, you'll find a thoughtfully designed gift for everyone here, priced to accommodate budgets both large and small. Happy shopping!
For the mobile photographer — A proper lens on your iPhone or Android phone can make all the difference when it comes to quality photos. Iris Lens is a series of pro-grade lenses with a clever mounting system that doesn't require custom cases. If you order one now ($109), you can have it in time for Christmas.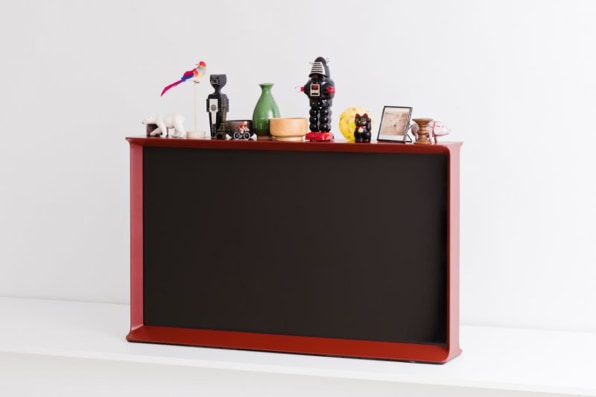 For couch potatoes who care about design — Designed by Samsung in collaboration with French designers Ronan and Erwan Bouroullec, the Serif HDTV feels like the television that the Eameses would choose to put in their home. The Serif TV comes in three different colors and starts around $748 for a 24-inch model–perfect for tiny apartments.
For fashionable runners — Inspired by the Northern Lights, Nike's Flash Pack line looks like you're running in a tracksuit designed by Lisa Frank. The collection of multicolored, reflective running gear helps keep runners visible in low-light conditions.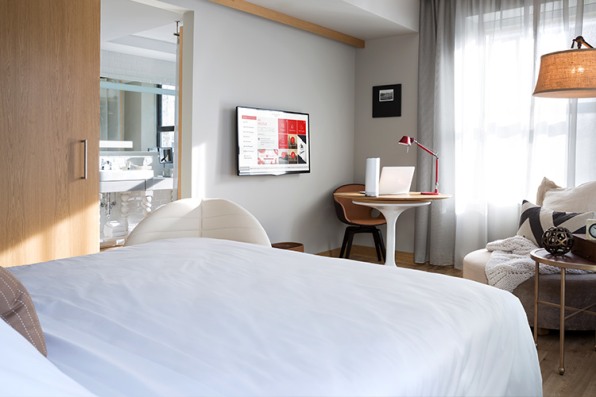 For design-minded travelers — When you're on the road, you want to spend the night in a thoughtfully designed space. Why not gift a night at Virgin's new hotel in downtown Chicago? It has a plethora of delicious design details, from to a bed cushion that doubles as a bucket seat to a built-in shower bench for shaving your legs. About $225 a night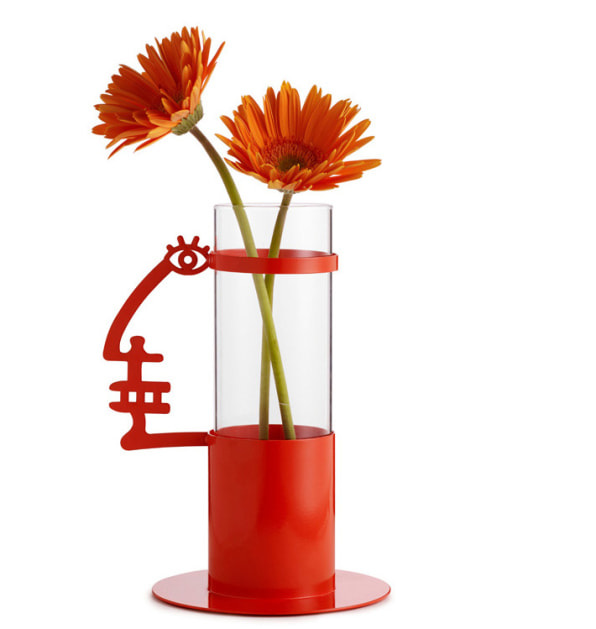 For Italian design lovers — If you've ever wanted your apartment to look like the set of a Fellini film, the MoMA Design Store has you covered, at almost any price range. The Design Store is selling a collection of 32 fun and feisty tabletop pieces by some of Italy's design greats, encompassing everything from reissued design masterpieces to more contemporary works by the current torchbearers of the Italian design world.

For beer drinkers and booze hounds — Pint glasses tend to be uninteresting and disposable, but Sempli's Monti glasses look hewn from geodesic crystals. More of a heavy drinker? Try Areaware's drink rocks. Made from non-porous soapstone and marble, the geometric pieces ensure booze stays cold (and looks sharp while doing so). Keep 'em in the freezer until you're ready to use, and they'll remain cool as you sip away.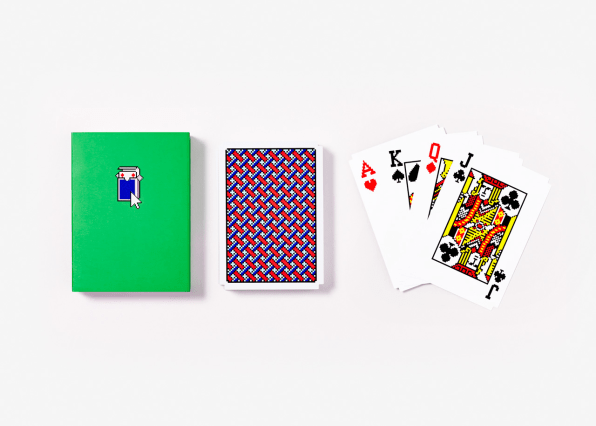 For stylish gamblers — Legendary designer Susan Kare created the original icons and fonts for the first Macintosh. Just as famous are her designs for the cards that shipped with Windows solitaire. Those digital designs have now been turned into a real deck of cards, thanks to Areaware. $14 a deck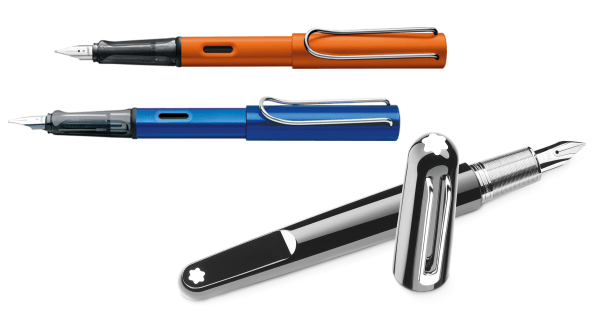 For pen lovers — If you've got a design-minded writer in your life, you can't do better than Montblanc's M Fountain Pen, a space-age scribbler with a magnetic cap designed by Apple's Marc Newson. If you don't have $400, why not consider the classic Lamy Al-Star, which for $30 is one of the best introductions to the fountain pen you can find? Which you should definitely start using.
For color lovers — Redland London sells a collection of colorful bags, each dyed and branded after a different Pantone swatch. They come in four styles, with varying prices: a hold-all for $85, a large laptop bag for $90, a regular laptop bag for $70, and a mini backpack for $45. Sure, Pantone bags might be a bit of a hipster thing, but let's put it this way: With your Pantone code written right on the label, at least you know for certain whether your bag will clash with your outfit or not.
For your boss — If you're looking to suck up to your employer this year, or just want to give someone a cool executive desk toy, these ferrofluid desk toys by Kyle Haines are hypnotic. Each one contains a tiny magnetized bolt, water, and a small amount of ferrofluid, which can be manipulated using accompanying magnets. Buy it for $20.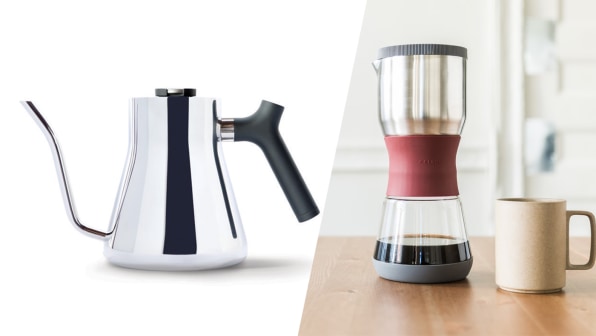 For coffee snobs — Once you make pour-over coffee with a gooseneck kettle, you can never go back. The Stagg Pour-Over Kettle is a modern, matte black alternative to the Hario or Bonavita, with a beautiful handle design ($70). If you want something simpler, try the Duo Coffee Steeper, also by Fellow, which makes brewing a perfect pot of coffee idiotically simple, while also being a gorgeous conversation starter when not in use.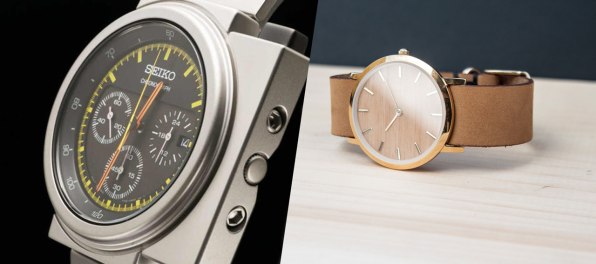 For watch lovers — Don't buy an Apple Watch this year. It's not ready for gifting. But that's not to say there aren't other watches that would make a good gift for the design lovers in your life. The Analog Watch Company sells several elegant Classic watches made out of wood, marble, and gold, that all look like they were plucked from the wrist of Jay Gatsby himself. If that's not your speed, try this watch designed by Italian car designer Giorgetto Giugiaro in the 1980s that just so happens to be the watch Ripley wore in the Aliens movies.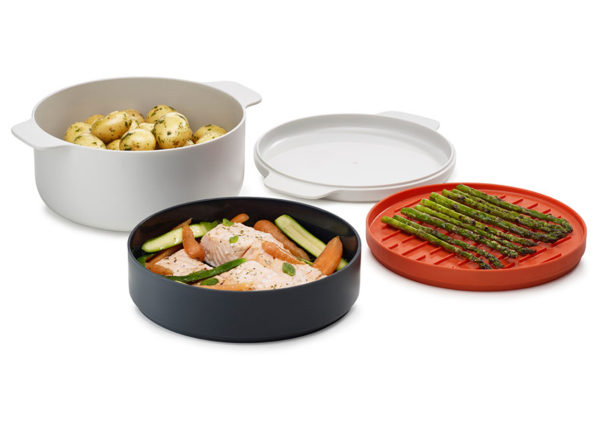 For lazy chefs — We don't all have time to cook a full meal on the stove at night. But there's better ways to microwave your food than just throwing in a Lean Cuisine. The M Cuisine Collection is a stackable four-piece set of microwave-safe cooking equipment, including a rice cooker, a pasta cooker, an egg poacher, an omelette bowl, and a cool-touch dish and bowl.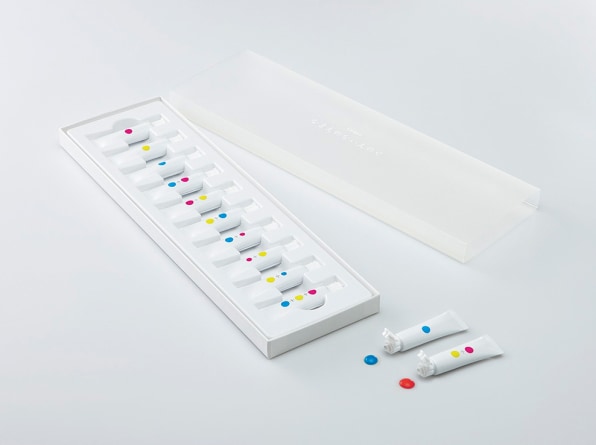 For artsy kids — The first thing most of us learn to do in art class is mix paints and see what new colors we can come up with. Instead of labeling each tube of paint with a name or a Pantone reference number, the Nameless Paint Set identifies each color using multicolored bullets, revealing exactly how that color would be created in a CMY printing process. Not only is it beautiful, it's cheap: $15 for a set.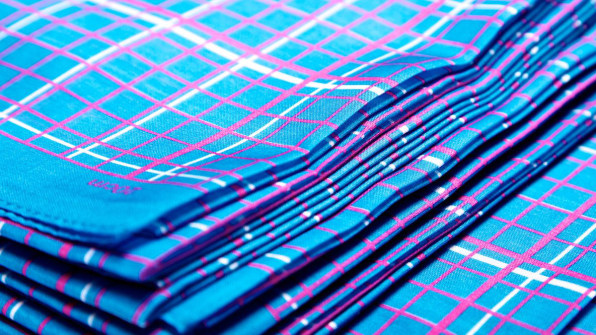 For type-loving dandies — Erik Spiekermann is a legendary type designer, but did you know he also dabbles in fashion? He created an entire line of scarves and pocket squares designed to look like flamboyant graph paper you actually wear for German concept label Unamono. About $170
For indecisive home decorators — If you can't find that perfect lamp, why not design it yourself? The Alphabeta lamp by Luca Nichetto for Hem allows you to mix and match lamp modules in different shapes and colors to create billions of possible designs. Starting at $370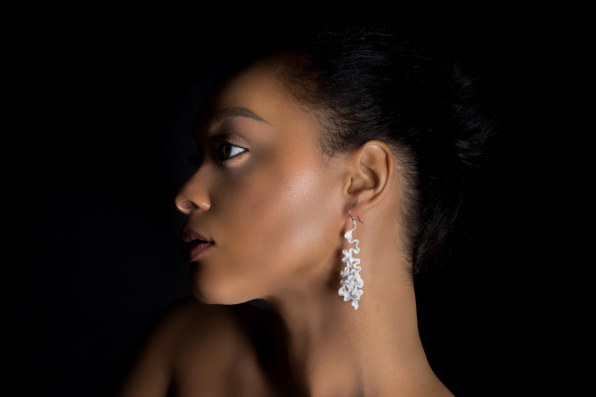 For jewelry aficionados — Created by MIT graduates, Floraform is a line of jewelry that uses advanced computer algorithms to organically "grow" necklace, ring, and bracelet designs inspired by jellyfish arms and iris flowers. $20 to $395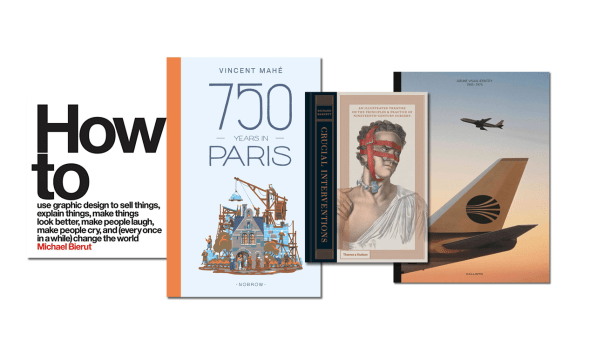 For bookworms — An insane number of giftable design books have been released this year. Here's a taste: a morbidly beautiful book on Victorian surgery, Michael Bierut's monograph collecting decades of Pentagram design, a visual time machine of 750 years of French architectural history, and a gorgeous coffee table book about graphic design in the jet age.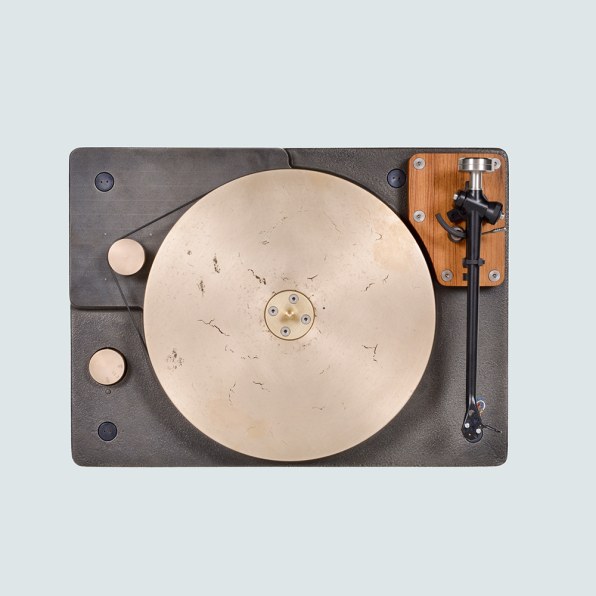 For audiophiles — Granted, at $6,000, this one is for you guys with trust funds, but if you're looking for the perfect gift for someone with a lot of LPs, this 100-pound cast-iron turntable by Fern & Groby is enough to make any record lover salivate.