Retailers may be gearing up for Black Friday and Cyber Monday, but there's another phenomenon fast spreading online–Giving Tuesday–the first Tuesday after Thanksgiving (December 1 this year), which encourages people and organizations around the world to give to meaningful causes.
Last year, spurred by the hashtag #GivingTuesday, people around the world donated tens of millions of dollars to charities and organizations, spreading a message of philanthropy both online and through in-person events. Nonprofits, universities, companies, and local communities launched their own campaigns encouraging people to donate money either to specific causes or toward a particular philanthropic goal on that first Tuesday after Thanksgiving. Many use the hashtag #GivingTuesday to spread the word about their own fundraising campaigns, while other communities have created hashtags. But like most big ideas, #GivingTuesday started with one person who had both a vision and a knack for connecting with the right people.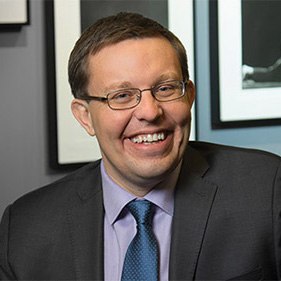 Henry Timms, executive director at the nonprofit organization the 92nd Street Y in New York, first came up with the concept. The movement, which started in 2012 with 5,000 partners, has since expanded to include more than 35,000 partners in 68 countries, says Timms, with a growing roster of companies taking part including PayPal, Microsoft, Snapchat, Squarespace, and Old Navy.
Fast Company spoke with Timms about how he built global traction around the movement, and what it takes to create a successful viral campaign.
Finding a way to create and spread a message of giving on the heels of the largest retail glut of the year turned out to be not a study of generosity as much as a massive experiment in how to build a digital community. "It's only a movement if it moves without you," says Timms.
One of the most important ways to do this, he quickly learned, was by creating a strategic team–-and not just a team of internal people–but a group of individuals across communities and organizations willing to both embody and spread the campaign's mission. "From the first days . . . this wasn't just our organization building a campaign," says Timms. "We built the idea with a much bigger team than the Y."
Matthew Bishop of The Economist has a term for this type of ad-hoc group. He calls it "the posse,"–the likes of "which you see in Westerns, where a problem arises and someone rounds up a group of likely suspects who have the right skills to ride out together to deal with whatever has to be done," Bishop writes in a paper for the Manhattan Institute of Policy Research.
In the early days, Timms started building his posse by reaching out to the social media team at Mashable and Stanford's Center for Philanthropy and Civil Society. He quickly expanded the posse to a group of around 20 to 30 people from across different organizations.
Timms sees the early team of people who came together to develop the strategy for Giving Tuesday not just as an advisory board, but as a management team. Among the dozen or so people on that team were an investor, a social media strategist, a political scientist, and others–each with expertise in their own particular area of campaigning, planning, and philanthropy. "It was a really interesting experiment and a really successful one," says Timms.
While it might seem counterintuitive when thinking about a social media strategy, Timms spent much of his time in the early days of the campaign having in-person meetings with places like Facebook, Mashable, and the United Nations Foundation. At each of these meetings, he asked the same questions: What would you do as part of Giving Tuesday? What ideas do you have?
Beyond assembling a core team of influencers and advisory members, Timms also had to figure out a way to spread and scale the message of the campaign by taking a grassroots approach. From the start, the campaign used a decentralized media strategy, seeking out social media ambassadors to spread the word. Timms and his team created free media training resources to teach nonprofits and organizations across the country how to pitch themselves to their local news outlets and better engage on social media.
Soon there were 50 people around the country who Timms had never met, each talking about Giving Tuesday on their local news stations. "The conversation we are having is not a new one," he says. "A lot of people focus on creating content. What is new is how we think about creating context."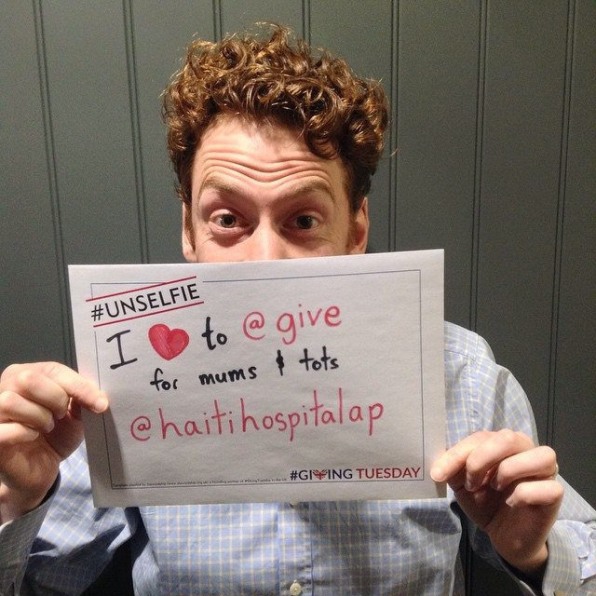 Early on, Timms made the decision that branding for #GivingTuesday would not be married to a specific criteria of language and logos. It wasn't going to have the 92nd Street Y's name all over it, so that different organizations and groups could adapt the campaign in a way that made it feel more their own.
It's an approach that's markedly different from the old-fashioned take on branding, says Timms. "The old-power way of thinking of a project like this is thinking of it as a franchise. You make sure everyone fits into the boxes provided," he says. Rather than restricting the campaign's messaging and logos, he wanted to open them up. "We made a decision that it was designed to be open-sourced and owned by other people," says Timms. "This gives people more freedom . . . It brings a lot more creativity to the model."
That creativity in adapting the campaign has involved countless projects around the world from communities big and small. For example, the Nightingale-Bamford School in New York created a curriculum to teach kids how to become philanthropic at a younger age; the Bmore Gives More campaign raised $5.7 million last year in Baltimore alone; the #DiadeDoar campaign was launched to promote giving in Brazil; and this year, the "My Giving Story" contest asks entrants to share their stories of philanthropic giving for a chance to win a lump sum of money to donate to a nonprofit of their choice.
"Lots of people are talking about it . . . not just one superstar person," says Timms. "This is less superstar and more superconductor. It's now a team of teams around the country and the world."