We arranged to meet for the first time at a park, and when I got there, he was even cuter than in his pictures. Then he went running after a ball.
It was my first online date with a dog.
Atlas, a sweet, cheerful two-year-old black Lab with his own Instagram, is a member of a new dog-sharing app called Bark'n'Borrow, which matches dog owners up with people like me, who wish they could own a dog but can't. (In my case, my lease doesn't allow pets.) Dogs get some extra attention, dog owners can get a free dogwalker or sitter, and dog lovers can play or cuddle with a charming new friend.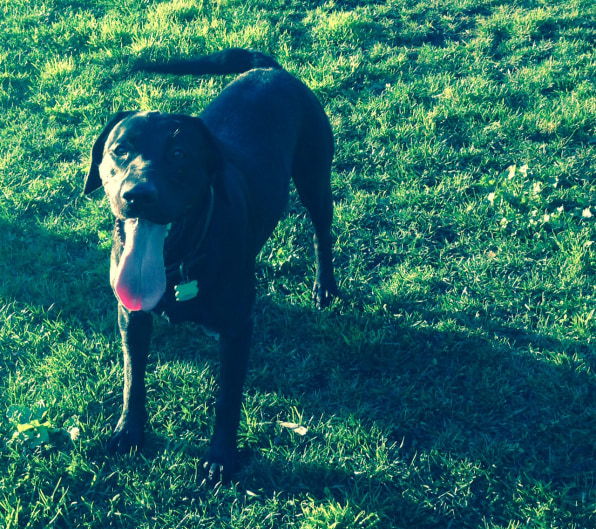 It might be a natural step in the sharing economy: If we share our apartments and cars and power tools, does it also make sense to share our pets?
"I was contemplating rescuing a dog–I grew up with dogs–but I was working 12 or 13 hour days," says Liam Berkeley, the founder of Bark'n'Borrow. "My girlfriend at the time was still in school and had a job on the side. So as much as we were thinking of getting one, we knew it wasn't the best idea."
But Berkeley started to meet neighbors with dogs. "I started talking with them, and I'd play with their dogs," he says. "I ended up saying, 'Hey, I go running a couple afternoons a week, and I'd love to take your dog for a run if possible.' They said yes, after getting to know me a little bit."
As he took the borrowed dogs out for hikes, he kept meeting other people who, like him, missed owning a dog of their own. And so Berkeley decided to put together a simple dog-matching service.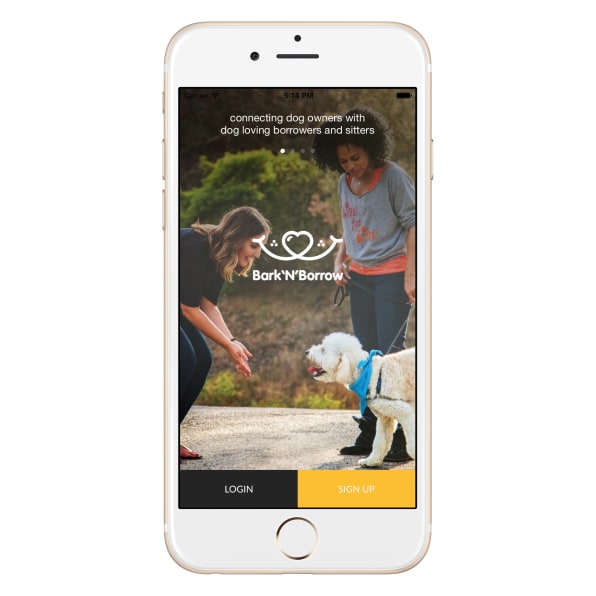 "I thought, this is unfair that there's no medium between not owning a dog and committing to one for the next 16 years of your life," he says. "And why do dog owners pay someone to look after their dog when there are people like myself who would love to do it and not expect to get paid?"
He made up a few flyers, started talking to people on hikes, and realized that there was enough interest to build a website, and later an app. A year later, he's working full-time on the startup, with seven employees and a round of funding.
The app is simple: Each dog has a photo, some basic data like age, breed, how well trained it is, and how well it gets along with other dogs and children. The profiles also include keywords (Atlas is "curious," "affectionate," and "loyal," among other expected qualities for a dog). Dog lovers can reach out, and then go meet with an owner; if everyone gets along, they can arrange for dog walking or sitting later.
Of course, it takes some trust on the part of the owner. "The big hurdle for me is, how do I know you're not going to steal the dog or hurt the dog?" says Sam Alter, Atlas's owner. "Or what happens if the dog gets hurt while it's in your care?"
Bark'n'Borrow says it vets each potential borrower, and Berkeley thinks it can work as long as everyone takes the time to get to know each other. "When I reached out to owners at first, they weren't hesitant at all," he says. "Maybe because I showed my passion and interest in their dog, got to know them. I wanted to build a platform that allowed people to do the same thing."
For now, dog owners and borrowers pay nothing (the app also connects professional dog walkers who do charge a fee, but the main service is free, at least for now). "I can pay $20 for a half hour with a dog walker, or I can find someone who just wants to do this because they love dogs," Alter says.
Eventually, Berkeley plans to charge a small fee for borrowers as well. "I would have paid for this," he says. The fee will help cover insurance and customer support, and a portion of the profits will go to animal rescue. The service also plans to eventually partner with shelters to connect people with foster dogs.
It's a popular service so far. "I signed up two days ago, and I've already had 10 or 15 people reach out," says Alter.
I'm hoping to borrow Atlas when Alter is out of town for a weekend, and experience a little temporary dog ownership. "Not being able to own a dog, after growing up with one, you miss something in life," says Berkeley. "There's just something about it."