Five years later, the idea is a reality and launching its first partnership in the U.S. Buy a new luxury condo in San Diego, and you can help build a home for a family currently living in a slum in Manila.
"Blake shared with us his philosophy and the social impact behind Toms Shoes, and that inspired Sid and I to explore a one-for-one real estate gifting model," says Pete Dupuis, who co-founded World Housing with his business partner Sid Landolt in 2013, beginning with a development in Vancouver.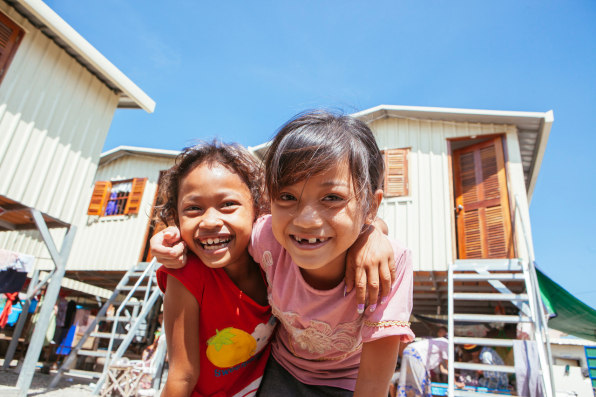 The business model is simple in theory: Real estate developers donate a portion of their marketing budget to the nonprofit, and then the nonprofit creates local factories that build low-cost homes in the developing world.
Each home, which can cost about $5,000 in a place like Manila, is part of a bigger neighborhood with a playground, community garden, and other common areas. "Our mission at World Housing is to create social change by connecting the world to be a better community, so the idea of 'community' is foundational to how we think, design, and create our homes," says Dupuis.
In Cambodia, where the nonprofit has been building homes for the last two years, they've partnered with Cambodia Children's Fund to help provide services like health care, nutrition, and education for residents.
The team's new project in Manila was inspired in part by a trip Dupuis took to a slum called Smokey Mountain, where about 300,000 people live in shacks in a landfill.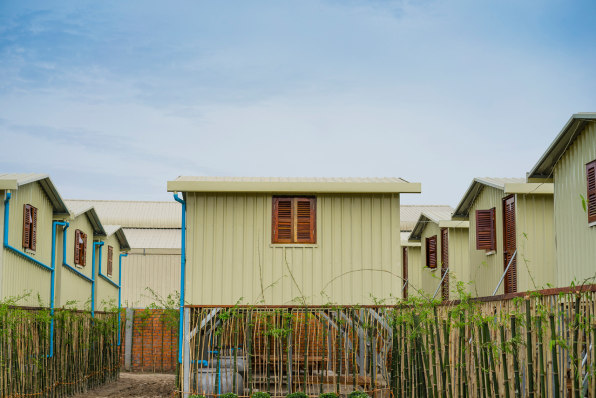 "The abject poverty has left a lasting impression on how I saw the world," he says. "However, the one thing I discovered was the welcoming and hopeful nature of the people there. One of my best memories was playing a game of pool in the middle of a slum, on a table reconstructed from garbage. The people made me feel like part of their family and I made a promise to myself that when World Housing opened we would return to help the people there."
In the U.S., anyone who buys a condo at a new 41-story development in downtown San Diego called Pacific Gate will help change the lives of a family 7,000 miles away. The condo development will fund 64 homes in Manila, housing 300 people.
The condos, which will be available in 2017, are polar opposites of the simple houses under construction in Manila, with amenities like ocean views, a pool and sauna, and even potentially an indoor dog run. But the developer thinks that buyers will respond to the idea of doing good as an added perk.
"We hope to set a new norm in residential development and inspire buyers, who will be the driving force in building this community," says Nat Bosa, president of Bosa Development, the company behind Pacific Gate.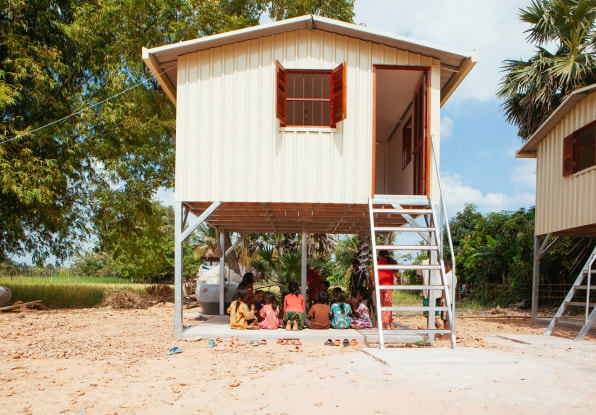 Bosa Development also donates to the local community in San Diego, but was interested in expanding their reach. "We believe it will attract domestic and international buyers, so it is a natural progression for the company to expand its philanthropic footprint outside the U.S.," Bosa says.
World Housing has housed 2,000 people so far, and hopes to reach 30,000 by 2020. Bosa believes the model may start to spread in the development community.
"As the industry continues to grow we believe this model of giving will also grow," he says. "There's nothing more powerful than having owners and developers see the physical impact they are having on a global scale. They are affecting lives in the most profound way."