Samir Wagle joined Protein Bar–a fast-growing chain of health-focused, fast-casual restaurants headquartered in Chicago–in July 2014 as chief operations officer. But within four months, Wagle, who has held executive positions at Andre Boudin Bakery and ran operations at McDonald's and Chipotle, became CEO.
He'd taken on the chief role at a company he hadn't started and quickly got up to speed. Since 2014, he's added 100 employees to the Protein Bar family, which is now approaching 500 staff. And Wagle hopes to grow the chain's business by 20% each year going forward.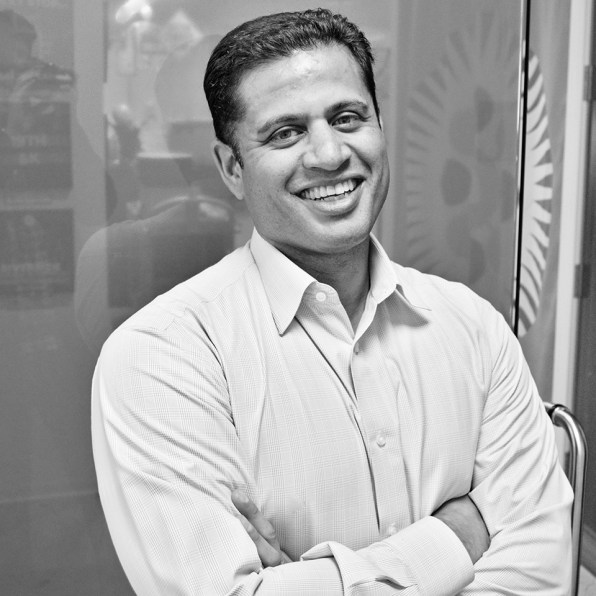 Here's how he got started on the right track:
"Especially in small companies that are founder led, the founder is so much of the personality and the culture. They kind of define it and articulate it. So when you come in afterwards, one of the most important things was really getting to know what was here," Wagle says. "Not waiting too long to do the things that needed to be done but being very respectful of the people that were here; understanding and letting them understand that you're really committed to the mission."
Wagle's respectful approach didn't preclude him from changing the Protein Bar ecosystem.
First he looked at the food. Wagle realized it hadn't evolved much since Protein Bar had been founded five years earlier. If the company's original purpose had been to change how people eat on the go, its innovation had stopped. Meanwhile, the ways in which people ate were drastically changing.
"Part of that is because the millennials have now entered the workforce in a significant way. And people are more interested in the food that is coming into their bodies, but also have significantly less time to actually do it: Cooking at home continues to be under pressure because of how busy everybody is," Wagle says.
That duality led to an explosion in the health food sector, as well as a rise in individualistic diet design. People are now "60% Paleo," or they observe #MeatlessMondays. To keep up with that, Wagle gave the classic Protein Bar burrito a much-needed update from quinoa, black beans, salsa, cheese, and chicken. He spearheaded an evolution to the El Verde, which now features roasted corn, pasilla peppers, a house-created green tomatillo salsa, and a hemp seed blend.
He also made adjustments within the Protein Bar team, providing communication and training to the chain's various staffs, and giving managers the latitude to make decisions for their teams. He's chopped down the employee manual to fraction of what it once was, and hopes to one day have it be only one page long.
"We've shifted this idea of the empowerment of our people. I've always believed that if you hire the right people, and you train them well, and you tell them where to go, all you have left to do is to celebrate," Wagle says. "And if you've hired the wrong people, there are not enough policies in the world that'll help them get where you want to go. Why do you need a lot of manuals?"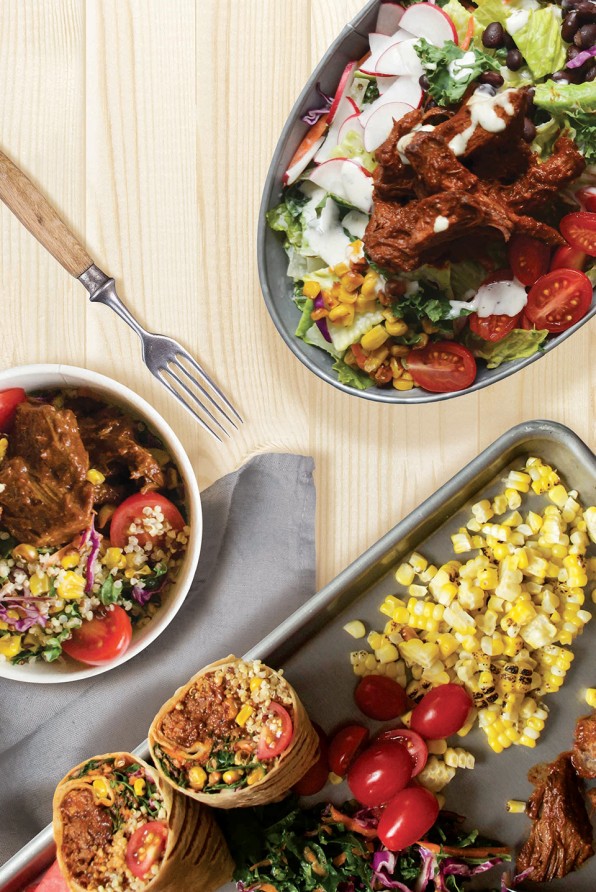 In deciding whether to take on the challenges of a new place, a company's mission can be a good compass for whether you're a fit.
But Wagle suggests going beyond that and making sure the work aligns with your true genius. He swears by Jim Dethmer's book 15 Commitments of Conscious Leadership, which suggests mapping your vocational talents as they relate to an industry or task according to four categories: incompetent, competent, excellent, and genius.
"'Excellent' is where a lot of us get stuck because it's an area where we get consistent positive feedback. It's an area where we tend to do better than many other people we know," says Wagle. "The distinction between 'excellent' and 'genius' is, what work do you so love doing that it doesn't feel like work? And what aspect of your work generates the highest ratio of positive results relative to the time spent? That's the nuance for me."
So when considering the move to Protein Bar, Wagle looked inward instead of exclusively at the restaurant chain.
"I was often working in my area of excellence, and I worked with some incredibly talented people. But the question is, how do you transition over to your genius? Where do you get to the point where you go to work every day and you are energized for the concept of being at work?" Wagle says of his previous position at Boudin.
Those attributes aligned enough for him to take the plunge at Protein Bar, but he's not convinced that he's reached career nirvana just yet.
"I'm not sure I'm there, by the way. I like to think I am, but life is a journey, and things change. But right now, I feel really good."