A few years ago, Alisée de Tonnac met Pierre-Alain Masson, and the two discussed building an international network to find the most innovative and investable entrepreneurs in frontier markets. In the globalization era, these kinds of conversations aren't rare, but De Tonnac and Masson executed.
Shortly after, De Tonnac quit her corporate marketing job at L'Oreal, where, she told Fast Company, she didn't feel like she was creating value on a day-to-day basis, to become CEO of Seedstars World.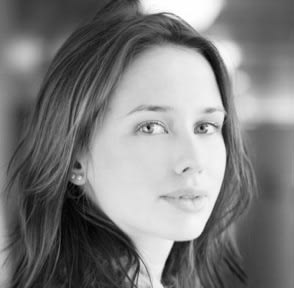 In 2013, the Geneva-based Seedstars World, which runs startup competitions in emerging markets, launched events in 20 cities. The following year, the competition expanded to 36 cities, and in 2015, that number reached 60. Seedstars World finds promising entrepreneurs through their local ambassadors in specific regions. On average, the organization receives around 50 applications annually per city (about 3,000 applications are received altogether), then combs through their networks to determine the top 10 entries. From those 10 top entries, one is invited from each city—and given six minutes—to pitch their ideas at the official competition, Seedstars Summit, in February. Winners are able to network, get funding, and win various prizes, including the global winner prize, innovation prize, female entrepreneur prize, travel prize, and space prize.
In the three years that De Tonnac, 27, has been running startup competitions in emerging markets, below are a few lessons she's learned:
In the technological age, many might think innovation only comes in the form of technology disruption, but that's not always true across the globe.
"In many places, it's more low tech making the difference," says De Tonnac. "We have seen endless innovation in terms of how entrepreneurs have been affecting the community and structure. We didn't expect to see a diverse and hustling ecosystem in these different regions."
She adds: "I've seen a renewable tech in Africa where it's [affecting] hundreds of thousands of homes, which is not the case in Europe. My friends in Geneva were amazed that they can buy a train ticket from their smartphones, but it's been happening for years in most of Africa."
Despite the Western stereotype of the Arab world as a place full of chaos and oppression, women entrepreneurs are starting businesses at an awe-inspiring rate in the Middle East.
In countries like Jordan or Iran, De Tonnac was surprised to see such a big presence of women starting companies.
When she asked women she met what it's like being a woman entrepreneur, the response she got was that being an entrepreneur, by definition, is having to manage a set of obstacles on a day-to day basis.
"It hasn't demotivated them on the path of building their companies and achieving their vision," she says. "It's never the argument of why they could or couldn't build their companies."
If you have a mobile phone, you can be a gamer—and that's exactly what we're seeing right now in Latin American countries, especially Mexico and Brazil, says De Tonnac.
In 2013, the gaming market in Latin America reached $3.9 billion, with Brazil currently ranked as number 11 in terms of games revenue. Between 2013 and 2014, the gaming industry grew by 60% and is projected to continue to grow faster than any other region.
Mobile payment solutions have been changing the landscape for years in Africa—especially in regions where people don't have access to traditional bank accounts or credit cards. As a result, banking has gone through a digital transformation.
"There have been so many success stories, and governments have been pushing for financial inclusion," says De Tonnac.
In recent years, there's been a surge in travellers who prefer offbeat locations and want to have local experiences. Consequently, the number of travel startups have been rapidly increasing in Southeast Asia, particularly Indonesia, Vietnam, and Thailand.
"The [Seedstars World] competition for us is just the vehicle," says De Tonnac, "whereas the true value is the network."
"The objective is to build a network of entrepreneurs, and to understand how we can support these ecosystems and emerging markets," she says.
After the first competition, Seedstars World decided to focus on three areas to build value for their entrepreneurs:
1. Connections. Building a network is important, whether that's with one another, stakeholders in the region, accelerators, incubators, investors, or government agencies supporting the ecosystem.
2. Investment. Seedstars World builds strategic partnerships with different groups to provide grants to startups in specific sectors.
3. Visibility. The organization is currently pushing hard to get their entrepreneurs coverage.
Next year, Seedstars World plans to have a physical presence in specific regions and will aim to customize efforts according to the needs of the local ecosystems.
"In Europe and the U.S., we're still very much ignorant of what's happening, and at the pace that it's happening," says De Tonnac. "It took us 100 years to reach 1 billion consumers with the telephone, and it took us less than five years with smartphones. So, we can only imagine the pace at which we'll be adopting the next technologies."