The question of who will police the police is especially poignant in a time when bad behavior is constantly caught on camera. But this is late October, so let's ask a question that is in the same ballpark, but a different area, perhaps way up in the mezzanine: what scares the people who scare us?
Over the course of the last month or two, Co.Create has had the opportunity to interview some cool people who are working to bring you the latest in jump scares, slow burns, gore, and gallows humor. Knowing that Halloween was around the corner this whole time, we've made it a point to ask some of these folks what it is that frightens them. (The answer: spiders. Not across the board, but shockingly more often than not!)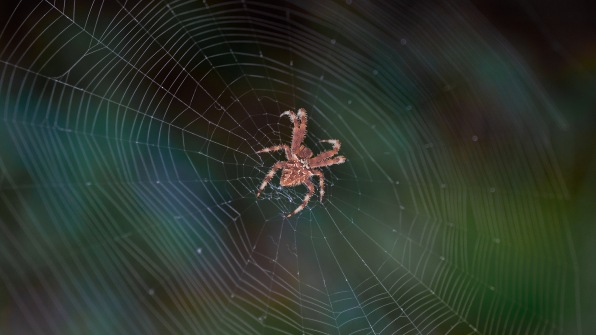 You've peered into the darkest recesses of these creators's imaginations on screen before, now read on below to find out what they hope to never encounter in real life.
Eli Roth, writer/director, Hostel, The Green Inferno
The presidential debates. Scarier than any movie I could ever come up with.
The Green Inferno and Knock, Knock are currently in theaters.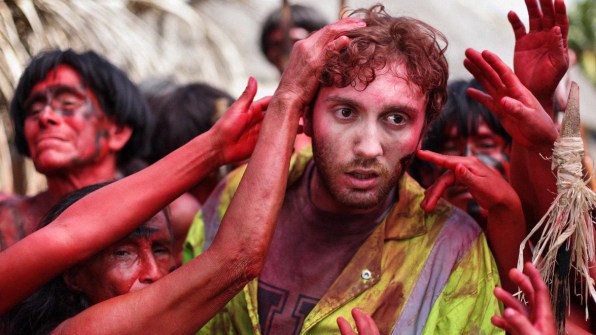 I'm afraid of standing on the edge. Anytime I'm near an edge of something without a railing (rooftop, cliff etc) I have this overwhelming urge to jump off almost like something is pulling me. I lose my balance, I panic, and I usually end up diving to the ground to avoid what I feel like is a force dragging me off the edge. I'm not afraid of heights per say. I love skydiving, climbing tall ladders, and thrill seeking but standing on the edge with nothing to grasp onto turns me into a terrified little child. Anytime we are doing a shoot on a roof top I can't even watch people get close to the edge. I'll be in the office. No thank you! Just thinking about this is making me feel sick.
Bite is currently making people faint and puke in film festivals.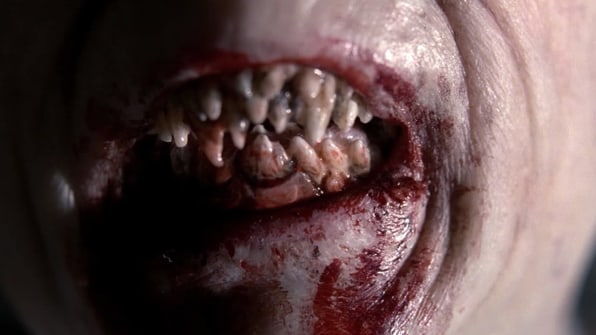 Brad Falchuk, creator, American Horror Story, Scream Queens
What scares me is, I'd say probably Roger Goodell.
Scream Queens and American Horror Story are currently in their first and fifth seasons, respectively.
Tara Subkoff, writer/director, #Horror
Death scares me the most. After that . . . people. The idea of thinking you really know someone . . . But maybe we never really do. That we have these dark spaces inside of us. Some let them out . . . And some never do. But as human beings we are endlessly fascinated by each other and what we are capable of. It's shocking. And terrifying. There is a good quote by Clive Barker that sums it up: Horror fiction shows us that the control we believe we have is purely illusory, and that every moment we teeter on chaos and oblivion.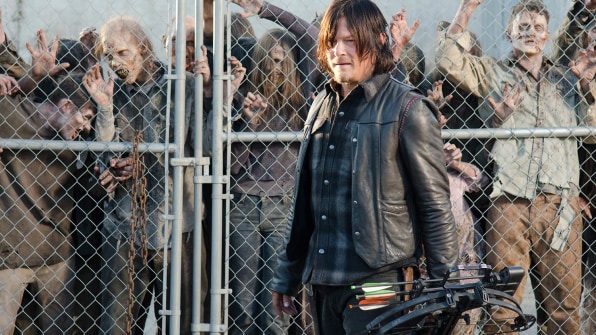 A giant spider. The thought of a human-sized spider that would stalk you like prey, wrap you into a silk cocoon, paralyzing and slowly eating you, over time, is something that will always give me nightmares. Suffocation. Being buried alive, or running out of air underwater or in outer space. The lack of oxygen and the realization of your impending death is frightening. Also, everything about this video.
The Forest is in theaters January 2016.
Brad Miska, producer, V/H/S, V/H/S 2, V/H/S: Viral
Spiders. 'Nuff said.
The V/H/S series is on Netflix and iTunes.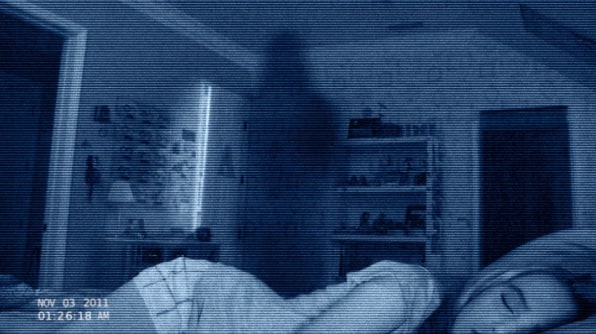 Jason Blum, producer, Paranormal Activity, Insidious, The Visit
Besides a low Rotten Tomatoes score, I'd say what scares me is an unexplained noise when I'm asleep at night. I think there's very little that's more scary than the notion that someone is in your house while you're asleep that's not supposed to be there.
The Visit and Paranormal Activity: The Ghost Dimension are currently in theaters.