Heavily reported and fact-checked journalism. Hundreds of millions of monthly page-views. A studio devoted to original video content. Not bad for a publication once considered the dopey kid brother of Mad magazine.
Over the past decade, Cracked has undergone a total sea change. Anyone who hasn't tuned in since before then remembers an entirely different Cracked. On the flip side, many current fans likely have no idea Cracked was ever even a printed magazine. Or what Mad is, for that matter.
After an initial rebranding effort in 2006, with Michael Ian Black as editor-at-large, Cracked took its first true steps toward becoming the millennial-beloved juggernaut it is today when Jack O'Brien came onboard the following year. Under O'Brien's stewardship, the publication did away with its print edition altogether and began establishing a voice of its own digitally. Cracked articles were soon marked by a clever, punchy, pop culture-leaning sensibility that often landed on the smarter side of what some dismiss as comedy. Suddenly, the publication was luring in tons of new fans. Then they started letting those fans write for them too.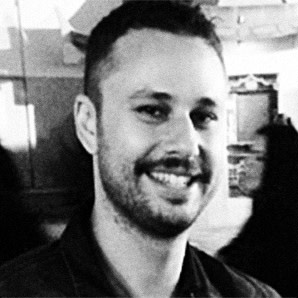 "Our crowdsourced approach became its own beast pretty quickly, and grew into the way that we create content now," says senior business operations manager Michael Srour.
About a year into the digital effort, writer and editor Jason Pargin (whom readers may know better as New York Times bestselling author David Wong) created the freelance model and the editorial process that Cracked uses now. In this highly democratic method, everyone from history professors to former child stars pitch their freelance ideas on a Cracked writer's forum, and all the would-be writers help up-vote the most deserving pitches to bring them to the editors' attention faster. (The editorial team eventually responds to every single pitch.)
"Our editors have internalized Cracked's voice, and they're able to create something out of these pitches that the freelancers still have ownership over, and guide them through developing it," Srour says. "Some of the pieces will sit in our workshop for two to three months going through an editorial process. It's kind of like comedy school."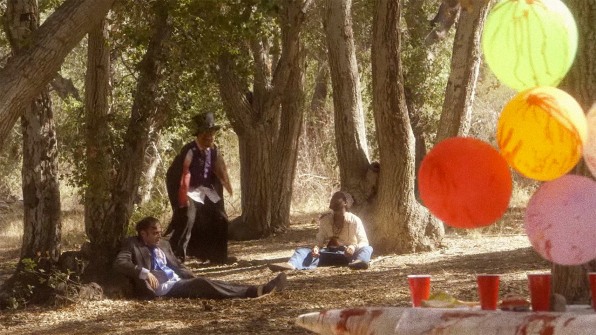 Writers from the forum occasionally graduate into full-time Cracked staff, joining the main editorial team of Pargin, Jack O'Brien, Soren Bowie, and Dan O'Brien. Some of these staffers historically have moved on to work at other humor outlets like Funny or Die and Last Week Tonight With John Oliver.
With the shift from print to digital, and the open forum pitching process, Jack O'Brien steered the team toward a certain type of post: the much-derided listicle. Cracked listicles are different than others, though. They're a way for writers to dig deep into a particular topic with short attention spans in mind, breaking up the text with on-theme thumbnails and jokes. Even though it's the type of article the site may be most known for, they've since been trumped traffic-wise by the pieces filed as Personal Experience.
Headed up by Robert Evans, who started as a freelancer, the Personal Experience umbrella has helped the site expand from "6 Actors Who Thought They Had Made a Totally Different Movie" to "5 Things I Learned as a Sex Slave in Modern America." These pieces range from memoirs dressed up in Cracked house style to serious journalistic efforts, such as when Evans recently went to the border of Hungary and Serbia to do firsthand reporting on the refugee crisis. Topics like these don't immediately scan as humorous, and they're not treated frivolously, but even they are laid out and thumbnailed in such a way that the editors can fit in sardonic jokes when appropriate. It's a respectful way to apply the old seasoning to the new dish.
"Our pieces have always been fact-checked, but now they're, like, incredibly well researched and fact-checked," Srour says. "We hold ourselves to the same journalistic standards as the New York Times and other trusted news sources. Our material's kind of just starting to catch up to that because we are taking a similar approach to something like Vice and doing more first-person journalism."
Lately, Cracked has begun testing the waters with creating Personal Experience videos. If these take off, they will join the stable of videos the team has been making for years, which includes the Webby Award-winning After Hours shorts like "9 Ways All Popular Movies Look the Same," and more recent efforts at long-form video content. Cracked Studios was born in January of 2014 when the editorial staff realized they should investigate getting an outlet for the longer, more ambitious pitches they'd been shooting down.
"We looked at what other web producers were making and thought that we could, without blowing the budgets out of the roof, create a better quality of content and a better measure of content," Srour says.
Since then, Cracked has launched series like the sci-fi Starship Icarus, which was positively reviewed by the Times, and Rom.Com, which takes a depressing, satirical look at online dating. The Stumbling Dead, which is basically the zombie apocalypse from the zombies' perspective, is the most recent Cracked Studios venture, debuting just in time for Halloween.
Cracked Studios content has been successful enough to attract partnerships with companies like Samsung, for whom they provided exclusive content for a recent Galaxy video app launch. Teaming with companies to create native content is another area where the team has flourished in the last couple years–and they've done so by avoiding pieces like "7 Reasons Why Jack Link's Are Awesome." The editorial staff is very careful to make sure that any sponsored content has the same voice and tone of any other piece on the site.
"The way that we treat it, from pitch to conceptualization to actual execution, is that this has to be a piece of Cracked content which is worth us putting on the front page," Srour says. "We still do get some people who complain about these posts, but we have an intelligent user base, and I think they understand we gotta keep the lights on."
It's considerations like these, and respect for the reader, that have helped Cracked evolve into the formidable media beast it's become, rather than fold inward–like the final page in a Mad magazine.