Why aren't there more women leading design teams at top tech companies? Of course, there's the problem of corporate culture generally (and tech culture specifically) that makes the path to leadership disproportionately stressful for women.
I also believe this gap has more to do with the way women are socialized. For example, Carol Dweck's work at Stanford shows that teachers and parents praise little girls to develop fixed mindsets about their abilities, making it difficult for them to develop urgent optimism (i.e., persistence).
Moreover, girls are way more likely to follow the rules and do their homework, compared to boys. They also feel the pressure to be "perfect" in light of messages from media and the entertainment industry. These very tendencies undermine design leadership, which requires one to act quickly, question constraints, and make a ton of mistakes.
As an attitude that is experimental and embraces mistakes, creative confidence could be the antidote if women and companies embrace it as important. Inspired by this idea, Designer Fund recently facilitated a panel of top women leaders from Dropbox, Asana, and Wealthfront who shared their tips on boosting creative confidence: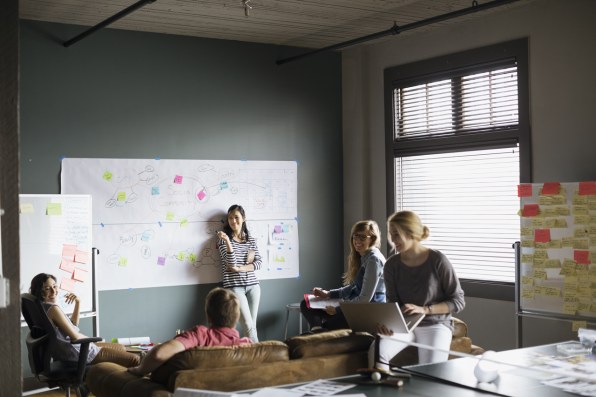 The fear of making mistakes (e.g., perfectionism) is what often what prevents women from sharing their opinions and voices in the first place. Kristen Spilman, head of Brand Design at Dropbox assumed their new playful human-like illustration style would definitely not touch the business product. After a lot of testing and listening, however, she realized she was wrong: "It's always okay to surface vulnerability and say, I was wrong. Let's ditch [that rule], and see what happens."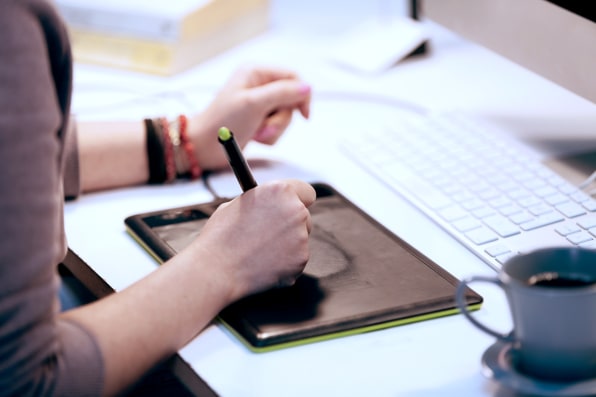 It's easy to get discouraged when we get push-back on an idea or direction, unless you reframe the disagreement as an opportunity for further collaboration and learning. Early in her career, one company hired Amanda Linden (now Head of Product Design at Asana) to redesign their product but didn't want her to change the logo. She decided to direct a few explorations of the logo at the end after the redesign. At that moment, it became apparent to everyone that an updated logo made the most sense. "There's a richer conversation that happens when you bring your idea and their idea and you look at them side-by-side."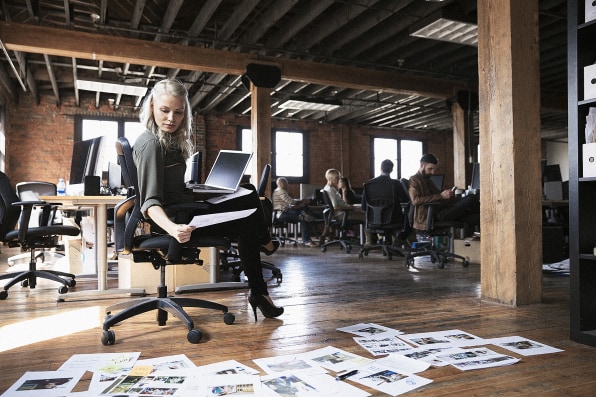 Kate Aronowitz, VP of Design at Wealthfront encourages emerging designers to take on projects, even if they feel like they can't do them: "I've seen so many projects come along that people are like, 'I don't want to touch that, that's too hard,' and many times it's a real beast but in the end, somebody's going to become triumphant over that, so I encourage people to just say yes."
To build upon these tips, companies need to invest in women's leadership development initiatives, with a focus on unlearning mindsets–such as perfectionism–that stifle creative confidence. If we want more women leading design, it's important we continue showcasing role models that inspire future generations of women designers to step up.